Q-School stands for quality, so why change it?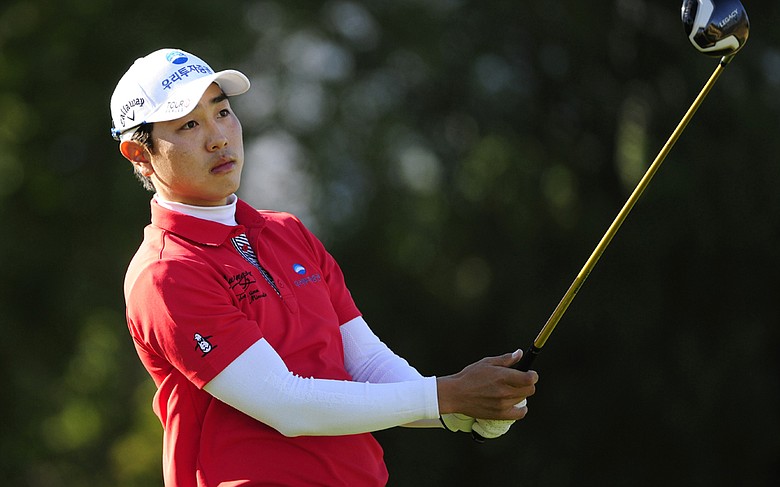 Wednesday, December 7, 2011
LA QUINTA, Calif. – Q-School has found its way onto the threatened-species list, and it seems there are some who want to ensure its extinction sooner than later.
Q-School's detractors say it is just an avenue for a bunch of unqualified players, straight off the mini-tours and out of 9-to-5 jobs, to find their way onto the PGA Tour. Sure, their graduation is a cute little story during a slow time in the golf season, the critics concede. But once the real competition starts in January, these newbies are wasting their time on Tour.
Contrary to what the critics might like for you to believe, the Cinderella stories make up a minority of the Q-School graduates. Twenty-three of the 29 graduates from this year's Q-School started 2011 as members of the PGA Tour or Nationwide Tour.
Among the six graduates who weren't members of either tour: Sang-moon Bae, No. 30 in the Official World Golf Ranking; Seung-yul Noh, No. 101 in the world and a winner on the European Tour; Brian Harman, a two-time Walker Cup participant who's been a successful mini-tour player in two pro seasons; and Harris English, who won on the Nationwide Tour as an amateur earlier this year. That's a pretty qualified bunch.
Q-School has its share of benefits – namely simplicity and openness – over the PGA Tour's proposed changes to its qualifying process. Q-School is golf in its finest form: shoot the scores and earn your Tour card. It's also open to anyone who pays the four-figure entry fee.
The Tour has good reason to portray Q-School as a flawed system. Nationwide Insurance is in its last year as the umbrella sponsor of the PGA Tour's developmental circuit. The PGA Tour is surprised that a new sponsor has yet to be found, and is hoping the new qualifying system will encourage a company to underwrite the secondary tour.
The proposed qualifying system takes several sentences to explain, though, and depending on how the PGA Tour Policy Board decides, could severely limit the ability of players such as Bae and English to earn their way directly to the PGA Tour.
Q-School has its flaws, certainly. Anyone who has passed Statistics 101 knows that a larger sample yields a more-accurate result. Therefore, a season's worth of competition is a better judge of talent than one tournament.
That also is one reason why Q-School graduates keep their PGA Tour cards at a lower rate than the Nationwide Tour graduates. Q-School is the last resort. It's full of golfers who played a full season on the PGA Tour or Nationwide Tour but failed to earn a PGA Tour card for the next season.
But the new system won't weed out most of those players. It merely will change how they can regain their playing privileges, while potentially hurting players outside those two tours.
The fact is, the PGA Tour money list is a bell curve. There's a finite amount of prize money and trophies. Someone has to finish 200th on the money list. No qualifying system can change that. Not everyone can earn $1 million.
Last year, 18 of 29 Q-School graduates were members of the PGA or Nationwide tours in 2010. There were success stories like Scott Stallings and Gary Woodland, who won PGA Tour events in 2011. But only seven of the 18 players who played on the PGA Tour or Nationwide Tour in 2010 kept their cards after graduating the 2010 Q-School.
Of the 11 outsiders, only two (Michael Thompson and Sunghoon Kang) kept their PGA Tour cards. Matt McQuillan finished No. 137 on the money list to retain partial status. Another six players finished between Nos. 151 and 200 on the money list, earning them exempt status on the Nationwide Tour in 2012 and ensuring they gain the experience the Tour says they so dearly need.
Sometimes going directly to the PGA Tour and getting your teeth kicked in can be just as helpful as a year on the Nationwide Tour. Take Cameron Tringale, who graduated the 2009 Q-School just a few months after playing the Walker Cup. He finished No. 173 on the PGA Tour money list, then regained his card at the 2010 Q-School. He finished 68th on the money list this year.
Q-School already favors the current PGA Tour and Nationwide Tour players. The outsiders have to endure an uphill battle to earn a Tour card, but at least they have a chance.
Nos. 126-150 on the PGA Tour money list are exempt into Q-School finals, as are the top 40 on the Nationwide Tour money list. Players further down each money list are exempt into the third of Q-School's four stages. Less-accomplished players have to pass through as many as three stages to earn their way into finals.
According to The Associated Press, the latest proposed changes to the qualifying system call for the top 75 PGA Tour players who failed to qualify for the FedEx Cup playoffs and Nos. 1-75 on the Nationwide Tour money list to compete in three season-ending events. The top 50 at the series' conclusion would earn PGA Tour cards.
The Nationwide Tour money list would be used to seed the two groups of players, according to the AP. The top 25 on the Nationwide Tour money list will be seeded Nos. 1-25. No. 126 on the PGA Tour money list would be credited for earnings equal to No. 26 on the Nationwide Tour money list. No. 127 on the PGA Tour money listwould be credited for earnings equal to No. 27 on the Nationwide Tour money list, and so on.
The new system could eliminate the pathway that players such as Dustin Johnson, Rickie Fowler, and this year English, Bae and Noh, used to get to the PGA Tour. To what extent that door is closed will depend on what the PGA Tour Policy Board decides.
There has been talk that the PGA Tour is considering counting nonmember earnings and amateur "earnings" in the new system. Counting the nonmember earnings means that a first-year pro or mini-tour player could Monday qualify for a few events and earn his way into the season-ending series of events.
Counting amateur "earnings" – i.e., Patrick Cantlay would be credited for the $343,088 he would have earned this summer – relieves the pressure a college player might feel to turn pro in June, thus skipping the U.S. Amateur and Walker Cup. PGA Tour players have expressed concern with that idea, though, saying that an amateur can play carefree in a pro event. He has to worry only about returning to class the next week, not keeping his card or supporting a family.
There's no guarantee that the Policy Board will approve counting nonmember and amateur "earnings," though. Denying those proposals would severely limit the ability of recent college grads and international players, like Noh and Bae, to earn their way onto the PGA Tour.
In a day and age when golf is growing rapidly around the globe, and the youth continue to amaze us with their advanced skills, do we really want to close the door on them?
Golfweek.com readers: We value your input and welcome your comments, but please be respectful in this forum.
---
---
---
---
---
---
---
---
---
---
---
---
---
---
---
---
---
---
---
---
---