College Men
2012 in preview: College golf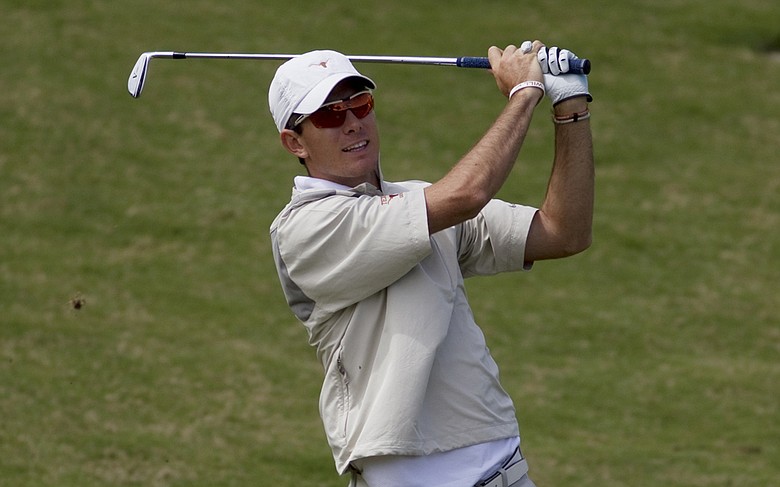 Tuesday, December 27, 2011
Our Asher Wildman looks ahead to the spring season in college golf, with plenty of questions that will need to be answered on the men's and women's sides.
• • •
Can Texas' men keep it up?
With the way the fall season ended for Texas, it will be interesting to see if the Longhorns can continue to look unbeatable. Texas won its last three events by an average of 20.6 strokes. With the top two players in the game - Dylan Frittelli and Jordan Spieth - just how good is head coach John Fields' team?
• • •
Can Vanderbilt produce a more exciting women's national championship?
At times, last year's women's national championship at Traditions Golf Club in Bryan, Texas, was less than exciting. Chalk it up to a course layout that covered a lot of ground and few opportunities for crowds to get excited about women's golf. After the Mason Rudolph Fall Preview at Legends Club, however, it seems that won't be a problem this year. The Franklin, Tenn., layout is viewer-friendly, and Vanderbilt head coach Greg Allen seems serious about drumming up some excitement for this year's championship. We'll see if he delivers.
• • •
Can the Alabama women finish the season positively this year?
The Crimson Tide were one of the dominant teams of the fall in 2010, yet they fell short of expectations during the postseason. True, Alabama won the NCAA East Regional, but the team also finished a disappointing T-8 at the NCAA Championship. After giving a convincing chase to UCLA at the Fall Preview, Alabama looks to be the team with the best chance to stand between the Bruins and a title defense at the national championship – as long as there isn't a repeat of last season.
• • •
How will UCLA's women fare without Stephanie Kono?
The Bruins enter the spring semester without their most decorated player, senior Stephanie Kono. The three-time first-team All-American turned professional after finishing T-9 at LPGA Q-School to earn her card. While UCLA won the Fall Preview without the aid of Kono, her leadership will be sorely missed when the nerves kick in this postseason. Despite the loss, the Bruins remain the deepest team in women's college golf. That's saying something.
• • •
How will Oklahoma State's men fare without Peter Uihlein?
What will Oklahoma State look like without All-American Peter Uihlein? Well, much like it did this fall. The Cowboys, who enter the spring at No. 23 in the Golfweek/Sagarin College Rankings, finished 3rd-10th-9th in three starts without Uihlein, the 2011 Hogan Award winner. Somewhat alarming, to be sure, and coach Mike McGraw knows he'll need to get more from everyone in the lineup. Yet the question remains, for this year and next: In the wake of Uihlein's absence, who now is the leader of this team?
• • •
Who's the next freshman to break through?
The list of contenders is lengthy. It could be Georgia Tech's Ollie Schniederjans, whose best result in the fall was a T-6 at The Brickyard. Or it could be TCU's sensational Julien Brun, who has ascended to No. 12 in the Golfweek/Sagarin Rankings. Or maybe it's USC's Anthony Paolucci, who has two top-20 finishes in elite starts in the fall. This much is apparent: The depth of talent in this class is the best we've seen in years, maybe decades.
• • •
Will Oregon's men continue their great play in the spring?
Oregon won two tournaments outright and shared a third title, with Cal at the Alister MacKenzie in the fall. Coach Casey Martin had high expectations for his team a year ago, but the Ducks struggled mightily. This year, with most of the same team back, the Ducks have rebounded to be a top-5 team. Is Oregon a legit national contender or just a team that got off to a hot start?
• • •
Are Arkansas' men being overlooked?
The Razorbacks won four times in five starts, yet we still rarely talk about this SEC team. With Texas' dominating victories in strong fields and Oregon's great play, Arkansas' fall was overshadowed. Coach Brad McMakin has made Arkansas a legitimate national contender, and one that will contend for the No. 1 overall ranking in the spring.
• • •
Are the Ospreys for real?
Not only is North Florida ranked fifth in the Golfweek/Sagarin rankings, but the Ospreys also are the top-ranked program in Florida. That's quite an accomplishment for UNF's Scott Schroeder, who has to battle for recruits with Florida State, Florida and UCF. Getting Sean Dale back in the lineup has been a huge plus for the Ospreys, but the rest of the team is playing well, too. Kevin Phelan and Kevin Aylwin along with Dale are all ranked in top 50 individually and are helping lead the Ospreys to their best year in school history.
• • •
Will the Lady Blue Devils get back in the winner's circle?
Last year, Duke failed to win a tournament. The last time the Lady Blue Devils won was March 28, 2010, at the Liz Murphey. After 27-plus years leading Duke, Dan Brooks had his first season without a tournament title last year. There is no doubt that Duke is a talented team, but not having won in more than a year has to be eating at Brooks. For years, it seemed to be a foregone conclusion that Duke would intimidate at every event, but now it's tough to think that Duke could go back-to-back seasons without a "W."
Golfweek.com readers: We value your input and welcome your comments, but please be respectful in this forum.
---
---
---
---
---
---
---
---
---
---
---
---
---
---
---
---
---
---
---
---
---