College Men
Gators, Echavarria sweep SunTrust Invite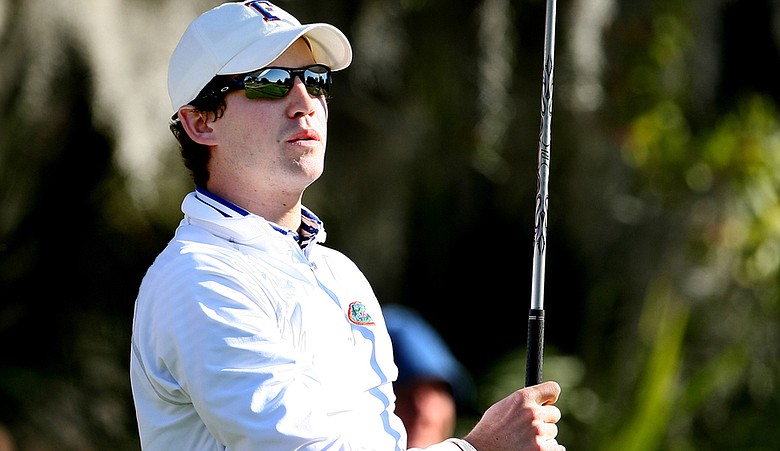 Sunday, February 13, 2011
Scores
---
Photo Gallery
SunTrust Gator Invitational (Final Rd.)
The Florida Gators won the SunTrust Gator Invitational by nine strokes over Auburn, while individually Florida's Andres Echavarria took the title after a playoff.
---
GAINESVILLE, Fla. – The players change, and so does the weather. The medalists change, and so does the competition. While there are no sure things in college golf, this much seems true: No team is better on its home course than the Florida Gators.
Third-ranked Florida held on to win its home event for the eighth consecutive year Sunday, beating conference rival Auburn by nine strokes in the SunTrust Gator Invitational. More impressive was that three Gators – count 'em, three – and Florida State senior Drew Kittleson played off for the individual title, won four holes later by redshirt senior Andres Echavarria.
Here's what you need to know about the final round:
• Another year, another victory for Florida. The Gators posted a three-round score of 4-over 844 and held off a mid-round charge by Auburn to claim the team title on their home course for the eighth consecutive year. They led by eight shots after Round 1, six after Round 2, and with six holes remaining their advantage was gone. Scrappy play by Echavarria kept Florida in front, and it didn't hurt, either, that Auburn played the final six holes in 10-over par. "It's a learning experience," said Auburn coach Nick Clinard. "Hopefully we'll be better next time we're in that position."
• A much-needed triumph for Echavarria. He's Florida's second-best player, but he's been sort of forgotten after Bank Vongvanij's player-of-the-year-caliber start to the season. This win should help bolster Echavarria's confidence, and, perhaps, give the Gators a much-needed 1-2 punch at the top of the lineup. "I'm very happy for him," Vongvanij said. "It's always nice to play well and your teammate beats you. No matter how good I play, there's no way I alone can win an SEC or national championship. It's great they're all doing well."
There's no advantage in sports like a home-course advantage. At least that's what many coaches said this week. LSU coach Chuck Winstead said Saturday that if you put the upper-echelon teams on their home course, they should win at a high percentage. They play there too often to shoot themselves out of contention. They know the misses. They know the breaks. They know the lines. That, of course, is bad news for teams vying for an NCAA Championship. Already one of the preseason favorites based solely on roster, Oklahoma State will play for a national title on its home course, Karsten Creek. That's four months away, and already Echavarria senses the challenge. "I think we're playing with a lot of confidence," he said. "I think we're good but we have to keep improving. We can't let this get into our head. We have to keep practicing and getting better, because Oklahoma State is going to be tough to beat in nationals."
---
---
---
---
---
---
---
---
---
---
---
---
---
---
---
---
---
---
---
---
---