Reality or fantasy: The Big Ten Match Play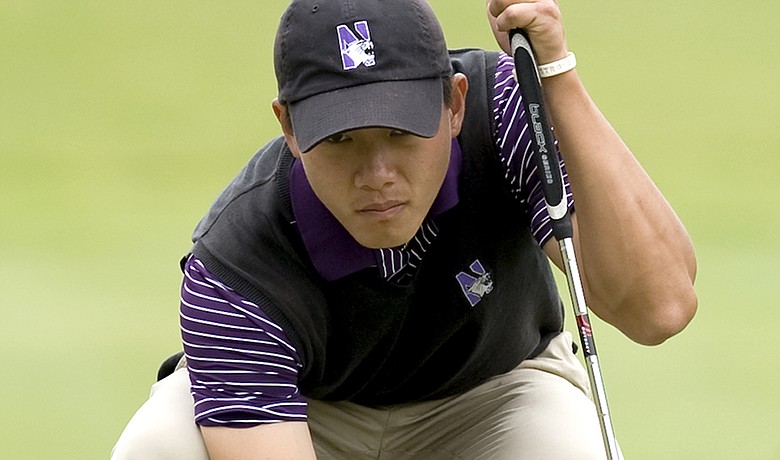 Monday, February 14, 2011
The Big Ten Match Play Championship was won by Northwestern, but did the best team come out on top? There are several things to considered, so let's play "Fantasy or Reality?"
Did the best team win the Match Play? Fantasy. Nothing against Northwestern's victory, but the best team in this tournament was not the Wildcats. Illinois is the seventh-ranked team in the country and has won twice this season. Iowa is ranked 12th in the country and has won four events so far. Pat Goss' 32nd-ranked Northwestern team has played OK this year, but its best finish prior to this was a third-place finish at the The Gifford CordeValle Collegiate. This was Northwestern's first title of the year, and was an impressive victory, no doubt. But the best team in the tournament didn't win for the third year in a row.
Was the Big Ten Match Play Championship exciting? Reality. It's a real shame that other conferences don't do an event just like this. Where else can you get teams to go one-on-one and never know what will happen next? Match play offers the unexpected. Illinois was the No. 1 seed and failed to make it to the finals, and the No. 2 seed, Iowa, lost in the quarterfinals. The bottom line: No one can predict a perfect bracket. Even in the first round, the higher seed, Minnesota, defeated Penn State. People like cheering for the underdog, and here at the Big Ten Match Play Championship, the "under-cat's" walked away victorious.
Is the format at the Big Ten Match Play perfect? Fantasy. Let's be honest, should college golf match play be the same format as the U.S. Amateur? The simple answer is no. All year teams play stroke-play tournaments and try to climb the leaderboard. I am all for match play, but what if we did team score vs. team score including all players, Nos. 1 through 5? This way the format is at least similar to teams, players and coaches. There is no perfect way to play match play at the college level, but the way they do it now just doesn't seem right.
Should coach Mike Small or Mark Hankins be worried? Reality. Illinois has been the favorite at this tournament three years in a row and has come away empty-handed each time. Iowa played in its second match-play tournament of the year and again failed to win. With the way the NCAA Championship format of eight teams making it to match play, these teams need to start figuring out this format. Iowa lost to Indiana, which is ranked 27th, and the Illini lost to 32nd-ranked Northwestern. If they can't beat above-average teams from their conference, how do they expect to compete with Oklahoma State, or Georgia, or UCLA? There is no doubt that the Illini and Hawkeyes are talented, but there is also no doubt that these two teams struggle when it comes to match play.
Golfweek.com readers: We value your input and welcome your comments, but please be respectful in this forum.
---
---
---
---
---
---
---
---
---
---
---
---
---
---
---
---
---
---
---
---
---