Early starts critical for Q-School, N'wide grads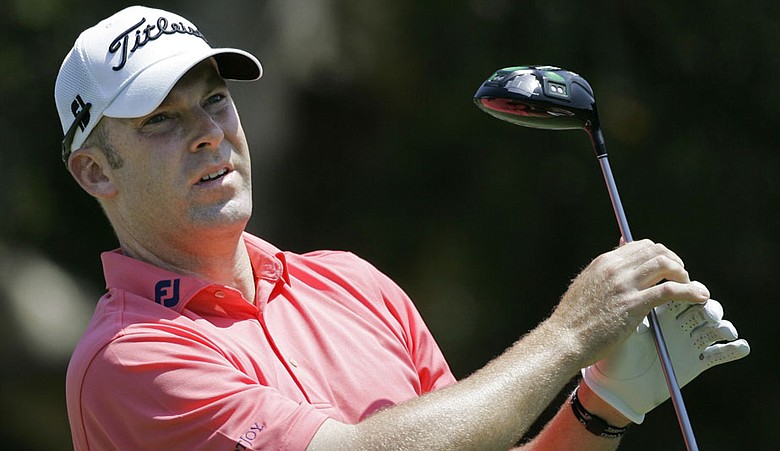 Wednesday, January 12, 2011
How would you feel if you missed a 3-foot putt with a trip to Hawaii on the line? That's what happened to Justin Hicks, a 36-year-old PGA Tour rookie.
Hicks earned his first PGA Tour card in 2010, 13 years after turning pro. He did so by finishing 25th on last year's Nationwide Tour money list. He went to Q-School to try to improve his Tour status, and was on pace to do so when he stepped to the tournament's 108th and final tee. But Hicks missed a 3-foot par putt on the final green.
Had he made that short putt, he'd be teeing it up this week in paradise.
Hicks' situation is another example of how every stroke is important at Q-School. His short miss dropped him from a tie for 16th to a tie for 22nd – still good enough to earn a card, but not enough to improve his status.
Players who earn PGA Tour cards via Q-School or the Nationwide Tour start the season ranked based on their finish at Q-School and on the Nationwide Tour money list. The ranking alternates between the two lists. Players in this category get into events on a space-available basis. The higher they are on the ranking, the more events they'll get into.
Hicks likely will have to wait to make his debut until the Farmers Insurance Open Jan. 27-30, the third full-field event of 2010. Hicks should have fond memories of Torrey Pines – he was the first-round co-leader at the 2008 U.S. Open at the San Diego municipal course.
Every start on the West Coast Swing is important to the Q-School and Nationwide Tour grads. In a few weeks, their category will be re-ordered based on money earned this season. For example, if Q-School medalist Billy Mayfair earns $0 between now and the reshuffle, he'll drop from first to worst in the category, severely hurting his ability to get starts.
• • •
Category 24 (Q-School/Nationwide Tour grads) for 2011
1. Billy Mayfair (QT1)
2. Chris Kirk (NW2)
3. William McGirt (QT2)
4. Hunter Haas (NW3)
5. Ben Martin (QT3)
6. Tommy Gainey (NW4)
7. Cameron Tringale (QT4)
8. Daniel Summerhays (NW5)
9. Jarrod Lyle (QT5)
10. Brendan Steele (NW6)
11. Michael Putnam (QT6)
12. Jhonattan Vegas (NW7)
13. Brandt Jobe (QT7)
14. Martin Piller (NW8)
15. Zack Miller (QT8)
16. Kevin Chappell (NW9)
17. Kyle Stanley (QT9)
18. Tag Ridings (NW10)
19. Paul Stankowski (QT10)
20. Kevin Kisner (NW11)
21. Gary Woodland (QT11)
22. Fabian Gomez (NW12)
23. Chris Baryla (QT12)
24. David Mathis (NW13)
25. Nate Smith (QT13)
26. Keegan Bradley (NW14)
27. Scott Stallings (QT14)
28. Colt Knost (NW15)
29. Bio Kim (QT15)
30. Bobby Gates (NW16)
31. Matt McQuillan (QT16)
32. Steven Bowditch (NW17)
33. Michael Thompson (QT17)
34. D.J. Brigman (NW18)
35. Joseph Bramlett (QT18)
36. Jim Herman (NW19)
37. Sunghoon Kang (QT19)
38. Scott Gutschewski (NW20)
39. Kent Jones (QT20)
40. David Hearn (NW21)
41. James Driscoll (QT21)
42. Joe Affrunti (NW22)
43. Alexandre Rocha (QT22)
44. Peter Tomasulo (NW23)
45. Jim Renner (QT23)
46. Richard S. Johnson (QT24)
47. Justin Hicks (NW25)
48. Andres Gonzales (QT25)
49. Scott Gordon (QT26)
50. Billy Horschel (QT27)
51. Will Strickler (QT28)
52. Duffy Waldorf (med)
53. Shane Bertsch (med)
54. Neal Lancaster (med)
55. Carl Paulson (med)
56. David Berganio, Jr. (med)
57. Fran Quinn (med)
(Note: Nationwide Tour money leader Jamie Lovemark is placed alone in Category 22. QT = Q-School grad; NW = Nationwide Tour grad; Med = medical extension)
Golfweek.com readers: We value your input and welcome your comments, but please be respectful in this forum.
---
---
---
---
---
---
---
---
---
---
---
---
---
---
---
---
---
---
---
---
---