Duval joins Scratch Golf as owner, endorser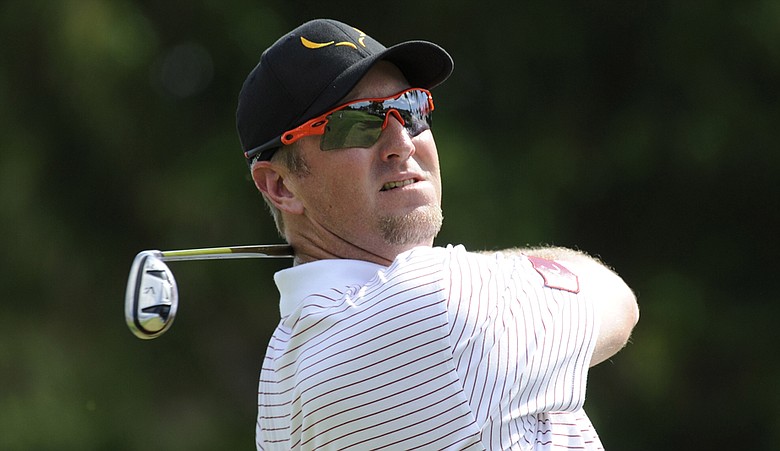 Monday, January 17, 2011
One of golf equipment's so-called little guys landed a former Goliath, who just so happens to be named David.
David Duval, the former world No. 1 player, agreed to a five-year deal with Chattanooga, Tenn.-based Scratch Golf, in which he will not only use its equipment, but become a part owner in the company.
"I put their clubs in play last season, and they really made a difference in my game," Duval said in a statement. "In addition to playing the clubs, I look forward to working with the team at Scratch to develop some new products and grow the brand in the coming years."
Duval, the 2001 British Open winner, parted with Nike Golf last fall.
Terms of the deal were not disclosed, but Ari Techner, Scratch Golf's president and CEO, said Duval sought an equity stake instead of a typical endorsement fee. Last year, Scratch signed Tour player Ryan Moore to a similar deal, but the partnership dissolved late last year. (Moore forfeited his stake in Scratch.)
The golf equipment business remains in turmoil and transition, and several smaller players have folded in recent years. In such an environment, it may be as difficult for a new brand to gain traction in the marketplace as it is for Duval to return to No. 1.
But Techner is undeterred and wants to carve out a place for Scratch Golf, which he founded in 2003. Thanks to placement in big-box retailers such as PGA Tour Superstore, Golf Town and select locations of Edwin Watts, Scratch posted record sales of $1.5 million in 2010. Techner said wedge sales account for 70 percent of its business, and that iron set sales has been growing steadily.
Duval is playing Scratch's SB-1 Blades (3-PW) and two custom wedges, 52- and 58-degree models. Duval is not contractually obligated to use any of Scratch's clubs, according to the terms of the agreement. Duval is the second former world No. 1 to play Scratch products. Cristie Kerr, who climbed to the top ranking in the women's game last season, has been playing Scratch wedges since 2009. (She has a performance incentive contract with Scratch.)
Golfweek.com readers: We value your input and welcome your comments, but please be respectful in this forum.
---
---
---
---
---
---
---
---
---
---
---
---
---
---
---
---
---
---
---
---
---