No coasting at innovative Knockout tourney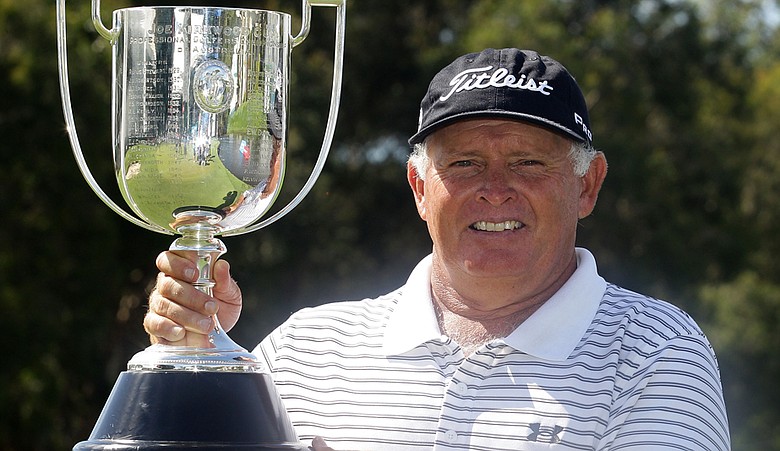 Thursday, January 20, 2011
Surf Coast Knockout
TORQUAY, Australia – All the way from France, Jean van de Velde is in Southeast Australia for sand and surf.
But for many players this week at the Surf Coast Knockout, they are here to test out a new Australasia tournament format that merges two competitive styles.
The first three rounds of the Surf Coast Knockout, starting Thursday at the Stuart Appleby-designed Sands Torquay, will be contested under stroke-play conditions, but the winner ultimately will be decided on Sunday in abbreviated match play among 32 players. After two cuts, competitors will enter a match-play contest of six holes, with tied matches decided by a "knockout hole."
Fresh off his third Australian PGA Championship victory in December, the 51-year-old Peter Senior said the innovative tournament will help golf from getting too stale.
"I think it's important that we are trying something different for our tour and it will definitely be a new challenge for the players," Senior said. "Hopefully, I'll be there on the Sunday to contest the match play."
Joining Senior in the field is Van de Velde, who is best known for his final-hole collapse at the 1999 British Open at Carnoustie.
But Van de Velde, a two-time winner on the European Tour, doesn't play in many tour events now that his course-design business and television commentary career keeps him busy.
But the beach was too good to pass up. After the tournament, the Frenchman and his family will stay for a two-week holiday to reunite with old friends.
"It's great to see again some of the guys that I played golf with (in Europe and America) from a young age," Van de Velde told the Geelong Advertiser.
Of course, the tournament is a draw for him, too.
"It will be a lot of drama," he said. "You need to just beat your opponent, no matter how good or how bad you play. You need to find a way to play better than him.
"You want something a bit different that's going to excite the crowd and that's what this event is about."
The format:
The field size is 144
The event is a full PGA Tour of Australasia Order of Merit event
Rounds 1-3 are stroke play
The fourth and final round are match play
Two cuts are made during the tournament
The first cut is after 36 holes (to 50 + ties)
The second is after 54 holes (to 32)
The fourth round is 16 matches played over 6 holes
A proportion of prize money is paid to the top 5 following 54 holes
The remainder of the prize money will be paid following Sunday's final results
Golfweek.com readers: We value your input and welcome your comments, but please be respectful in this forum.
---
---