13 collegians to take on U.S. Women's Open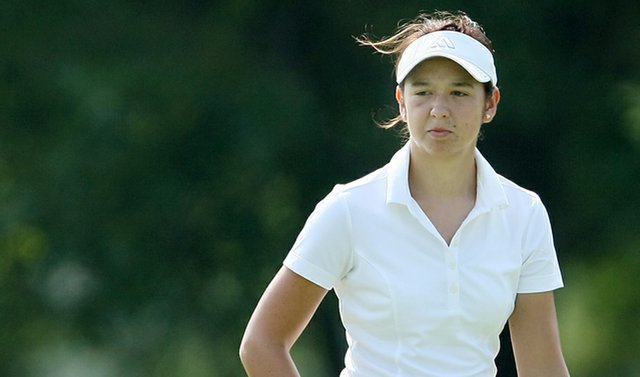 Today, 11 players who will be playing college golf this fall are teeing it up at the 66th U.S. Women's Open, being played at The Broadmoor in Colorado Springs, Colo.
USC senior Lisa McCloskey, who finished No. 5 in the final 2010-11 Golfweek/Sagarin College Rankings, tops the list. Duke's Lindy Duncan (9th) and UCLA's Stephanie Kono (11th) expect to challenge for low-college-player honor.
Those players:
5. Lisa McCloskey, Sr. (USC)
9. Lindy Duncan, Jr. (Duke)
11. Stephanie Kono, Sr. (UCLA)
45. Margarita Ramos, Sr. (Arizona)
51. Amy Anderson, So. (North Dakota State)
60. Jennifer Kirby, Jr. (Alabama)
88. Emily Talley, Sr. (Colorado)
114. Rachel Rohanna, Jr. (Ohio State)
131. Kelly Shon, So. (Princeton)
304. Emily Collins, So. (Oklahoma)
626. Chelsea Mocio, So. (Texas A&M)
N/R. Doris Chen, Fr. (USC)
N/R. Erynne Lee, Fr. (UCLA)
Latest Related Headlines