Club-fitting series: Haney's tips for club selection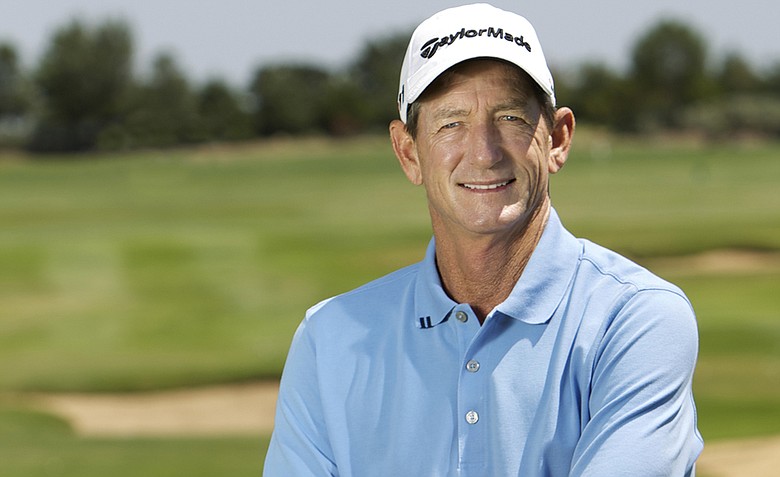 Tuesday, January 3, 2012
On June 6, TaylorMade announced it had signed instructor Hank Haney to an endorsement contract.
"Haney will represent the TaylorMade brand by playing and teaching with TaylorMade equipment, wearing the TaylorMade logo on his headwear and shirt sleeve and using a TaylorMade staff bag," the announcement said.
Nothing unusual there.
However, on June 7, Haney talked with Golfweek about his new priority – playing the game, rather than teaching pros.
"I am playing a lot of golf," Haney said, "and I intend to continue playing as much as I can. I just love to play golf. When I had the opportunity to teach Tiger, I pretty much decided he was going to be my last student. I don't teach private lessons any more."
Haney is deeply involved with junior golf, but mainly he wants to be just like the rest of us – crazy about playing golf.
So what advice does this famous instructor have about golf equipment and choosing golf clubs?
Hybrids, hybrids, hybrids. TaylorMade pretty much kickstarted the modern hybrid movement with its Rescue clubs, and Haney is a huge fan of hybrids.
"I feel like if you don't have two hybrids in your bag, the only possible reason is that you think the game is too easy and you're trying to make it harder," he said.
Hybrids are with us – it appears for the long run – and Haney believes "just about every golfer in the world can benefit from using hybrids."
Clear enough. What else?
• Think about leaving out a 3-wood. "For players who don't have as much power, and that's most of us, I like the idea of carrying a 5-wood instead of a 3-wood," Haney said. "Because we can get the 5-wood up in the air, it's a much more versatile club. The combination of a 5-wood with a couple of hybrids is really, really smart, if you ask me.
• Try a driver with more loft. "A lot of men are guilty of using too low a loft in their drivers," Haney said. "I would just ask them to try more loft and see what happens. Many of them will be very surprised. They will get more height on their drives and more carry distance."
• Keep regular gaps between your wedges. Haney recommends 46-50-54-58, which is four-degree gaps between the wedges.
• Consider dumping the 60-degree wedge. "Way too many people try to use 60-degree wedges," Haney insisted. "If you don't have a lot of (clubhead) speed, there are not too many places you can use that club. Golfers watch a guy like Phil Mickelson on television, and he hits all these fancy shots with a 60- or 64-degree wedge. What they don't realize is that Mickelson has an enormous amount of speed when he hits those shots."
• Substitute a 58-degree wedge. "Those two degrees can make a difference. A 58-degree wedge is a lot easier to control."
• Try more bounce on wedges. "I like a little more bounce on my wedges," he said. "It really provides versatility. It certainly makes bunker shots from around the green a lot easier."
• Play as much as you can. "There's nothing like playing the game," Haney concluded. "Practice is nice, and I recommend seeing a qualified instructor, but you have to play the game in order to improve. Get out on the course as much as you possibly can."
Golfweek.com readers: We value your input and welcome your comments, but please be respectful in this forum.
---
---
---
---
---
---
---
---
---
---
---
---
---
---
---
---
---
---
---
---
---