U.S. maintains lead over Europe at Palmer Cup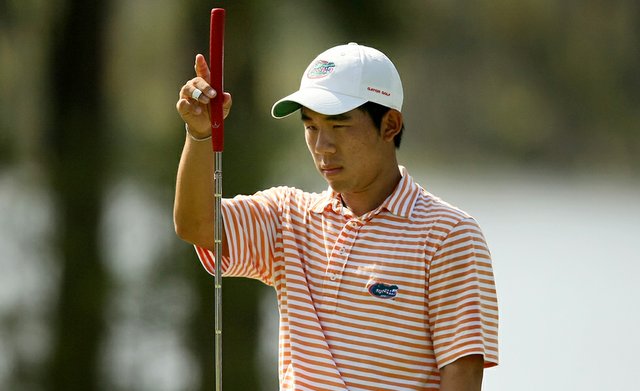 The United States maintained a 4.5-3.5 lead over Europe during foursomes at the Palmer Cup Friday morning, played at the Stanwich Club in Greenwich, Conn. Europe won two of those matches and halved another. The U.S. had dominated Europe in Thursday morning four-balls, 3-1.
Bank Vonvanij and Andrew Yun won the only match for the Americans, beating Europeans Nils Floren and Nick MacAndrew, 5 and 4. Daniel Miernicki and Chris Williams of the U.S. halved with Jeff and Robert karlsson.
Results:
Foursomes
Europe 3, U.S. 1
Bank Vongvanij/Andrew Yun, U.S. def. Nils Floren/Nick MacAndrew Europe, 5 and 4
Sebastian Cappelen/Ignacio Elvira, Europe def. Blayne Barber/Alex Carpenter, U.S., 5 and 3
Daniel Miernicki/Chris Williams, U.S. halved Jeff Karlsson/Robert Karlsson, Europe
Henrik Norlander/Pontus Widegren, Europe def. Patrick Cantlay/Russell Henley, U.S., 5 and 4
Four-balls
U.S. 3, Europe 1
Bank Vonvanij/Andrew Yun, U.S. def. Sebastian Cappelen/Ignacio Elvira, Europe, 2 and 1
Nils Floren/Jeff Karlsson, Europe def. Patrick Cantlay/Alex Carpenter, U.S., 4 and 2
Daniel Miernicki/Chris Williams, U.S. def. Robert Karlsson/Nick MacAndrew, Europe, 4 and 3
Blayne Barber/Russell Henley, U.S. def. Henrik Norlander/Pontus Widegren, Europe, 3 and 2
Latest Related Headlines