Cheyenne Woods claims medalist honors at WAPL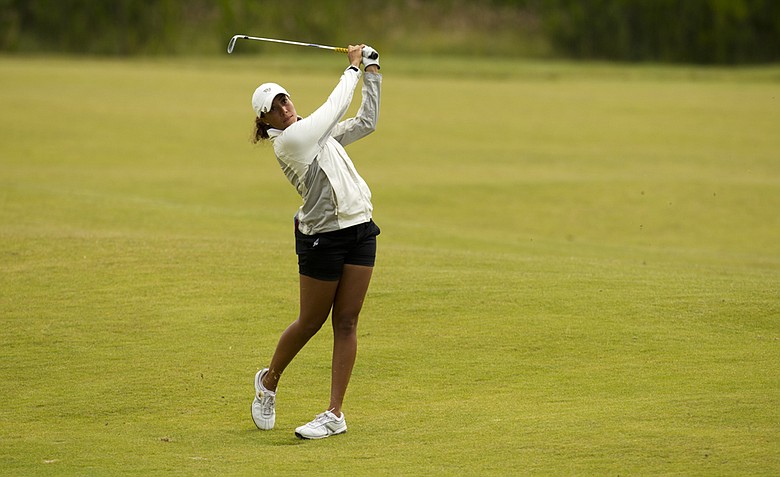 Wednesday, June 29, 2011
BANDON, Ore. – Cheyenne Woods drove up to Bandon Dunes and immediately texted a friend: "I don't know if my game is ready for this."
Woods hoped to survive links golf. Instead, she thrived. The Wake Forest senior was the only player to finish under par at the U.S. Women's Amateur Public Links, posting a 2-under 141 total June 28 to earn the medalist honor for the first time at a USGA event. Her uncle Tiger won medalist honors three times: 1991 and '92 U.S. Juniors and '96 U.S. Amateur.
"I think going into match play just knowing I am the No. 1 seed and played this course the best feels good," said Woods, who shot 2-under 69 on Tuesday at Bandon Trails. Emilie Burger finished four shots back, at 145.
Woods, the 2011 Atlantic Coast Conference champion, is playing the WAPL for the first time. Her best USGA finish to date is the Round of 16 at the 2005 U.S. Girls' Junior.
The strong play came as a surprise to Woods, who has worked hard on making her swing more upright after opening the NCAA Championship 78-83 in May. She also credited her consistent play to exceptional lag putting.
"I didn't have a par putt over 3 feet," she said.
Woods, 20, couldn't have done much research before heading to Bandon. She failed to check the weather before she left Arizona and is lacking in cold-weather clothes. The rain pants she brought are two sizes too small.
Emily Tubert, the 2010 WAPL champion, might have known even less about the place. Her swing coach suggested they work on a few punch shots before she left Burbank, Calif., because it "might be windy."
When asked if she knew the Bandon courses were links-style, Tubert said: "It might have been mentioned."
"I can tell you, I was very overwhelmed," Tubert said. "My first practice round, I played Old Macdonald and thought, Oh, my God. What is this?"
The Arkansas sophomore shot 73-77 to easily make match play.
"I've been telling people all week it couldn't be more different," Tubert said. "Not just from last year, but anything I think anyone (here) has ever played."
Golfweek.com readers: We value your input and welcome your comments, but please be respectful in this forum.
---
---
---
---
---
---
---
---
---
---
---
---
---
---
---
---
---
---
---
---
---