1986 Masters: 'He's got no chance if he putts like that'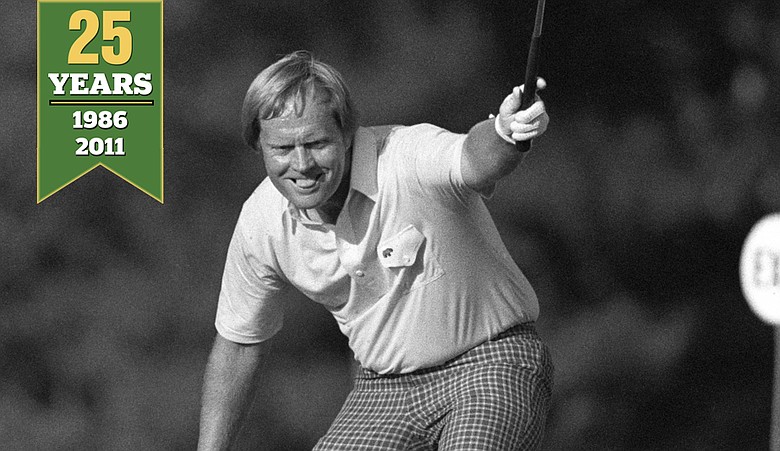 Monday, April 4, 2011
---
Photo Gallery
Jack Nicklaus at the Masters
Take a look back at Jack Nicklaus in the Masters tournaments over the years
---
During his career as one of the top administrators in the Rules and Competitions Department of the U.S. Golf Association, Tom Meeks worked as a rules official at the Masters for a quarter century.
On Sunday of the 1986 tournament, Meeks was assigned to work the par-3 fourth hole.
"As I remember it," recalls Meeks, "Jack hit it in there pretty close, maybe to about 6 feet. That may have been closer than anyone was that day; I certainly don't remember anyone hitting it in there any tighter. And I think I remember that not only did Jack miss the putt, but I don't think he even came close. I think he missed it pretty badly."
After the field went through his post, Meeks began the walk back to the clubhouse, where he planned to watch the rest of the round on television.
"When Nicklaus missed that putt, I remember saying to myself, 'Well, he's got no chance if he putts like that,' " Meeks recalled. "Then, of course, he got to the back nine and made everything he looked at. I couldn't have been more wrong."
Golfweek.com readers: We value your input and welcome your comments, but please be respectful in this forum.
---
---
---
---
---
---
---
---
---
---
---
---
---
---
---
---
---
---
---
---
---