Local legends: Honor roll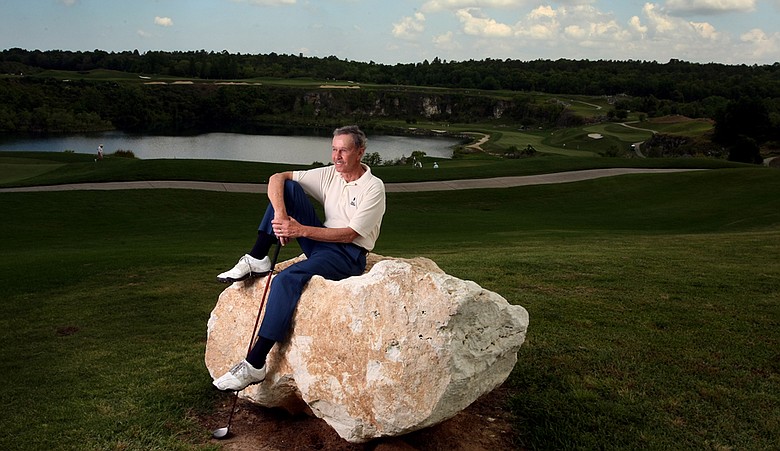 Wednesday, May 4, 2011
Each year, Golfweek honors amateur golfers who have amassed impressive records on the state and local scene. These 'Local Legends' have been highlighted in our annual Amateur Issue.
Here is a list of past honorees:
---
Photo Gallery
Local Legend: Dave Ragaini
Golfweek's Local Legend, Dave Ragaini photographed in his home in Lecanto, Fla., at Black Diamond Ranch.
---
2011
David Ragaini, Florida
Lee Davis, California
Johnny Owens, Kentucky
Jon Brown, Iowa
Fred Silver, New York
Pat Coatney, Oklahoma
Pat O'Sullivan Lucey, Connecticut
2010
Kevin Carey, Massachusetts
Claudia Pilot, Minnesota
James English, Colorado
Mike Dritz, New York
Doug Jones, Texas
Edean Ihlanfeldt, Washington
John Guenther Jr., Pennsylvania
2009
Rev. William (Bill) Lee, Connecticut
Doug Roxburgh, Canada
Evelyn Griggs, New Mexico
Glenn Johnson, Michigan
Martin West III, Maryland
Ronnie Tumlin, Florida
2008
Jim Mahoney, Georgia
Ella Gates, California
Casey Boyns, California
Syd Wells, Michigan
Don Allen, New York
Pete Green, Michigan
Jack Waldock, Florida
Charlie Green, Scotland
2007
Rheba Mabie, Wisconsin
Tom Studer, Illinois
Bob Niger, California
Thuhashini Selvaratnam, Arizona
Jim Volpenhein, Kentucky
Kent Myers, Oregon
John (Chip) Lutz, Pennsylvania
2006
Bud Chapman, Minnesota
George Walker, Oregon
Jack Hesler, Ohio
Frank Vana Jr., Massachusetts
Laura Coble, Georgia
Ryan Jansa, South Dakota
2005
Steve Earsley, Texas
Bob Hullendar, Texas
Tim Miller, Indiana
Barb Berkmeyer, Missouri
Pam Brown, Pennsylvania
Marcia Fisher, Oregon
2004
Ike Martin, Indianapolis
Larry Sock, Nebraska
Brady Exber, Nevada
Keith Decker, Virginia
2003
Mark Plummer, Maine
David Boesel, Florida
Graham Cooke, Canada
Pat Duncan, California
Frank Ford III, South Carolina
Julie Greene, Rhode Island
Janet Moore, Colorado
Michael Podolak, North Dakota
Mike Taylor, Mississippi
Michael Wharton-Palmer, Arkansas
2002
Ken Kellaney, Arizona
Susan Marchese, Nebraska
Robert Mielcarz, New Hampshire
Patrick Carter, West Virginia
Rick Cloninger, Georgia
Diana Schwab, Ohio
Lou Weddington Hart, Mississippi
Johnny Stevens, Kansas
Rick DeWitt, Colorado
Craig Steinberg, California
Randy Haag, California
Bev Kim, Hawaii
Golfweek.com readers: We value your input and welcome your comments, but please be respectful in this forum.
---
---
---
---
---
---
---
---
---
---
---
---
---
---
---
---
---
---
---
---
---