Sybase Match Play Championship field released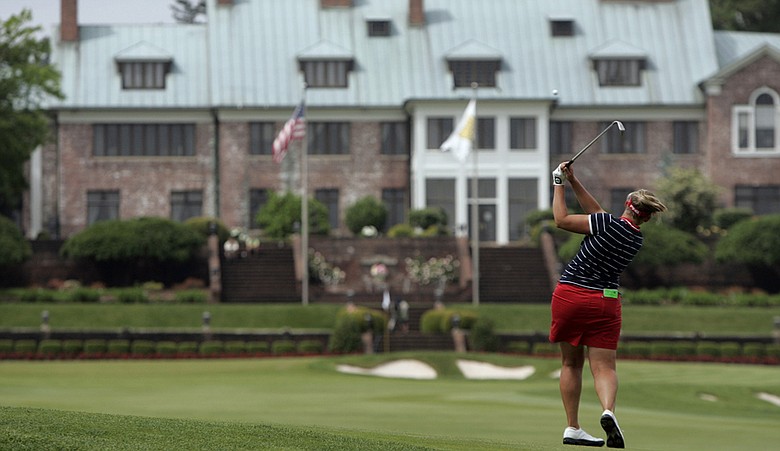 Wednesday, May 4, 2011
The field has been release for the Sybase Match Play Championship, to be contested May 19-22 at Hamilton Farm Golf Club in Gladstone, N.J.
Editor's Note: Stay tuned for Golfweek's Match Play Challenge, staged the week of the championship.
Kyeong Bae
Amanda Blumenherst
Chella Choi
Na Yeon Choi
Paula Creamer
Shanshan Feng
Katie Futcher
Sandra Gal
Julieta Granada
Sophie Gustafson
Hee-Won Han
Marcy Hart
Maria Hjorth
Katherine Hull
Amy Hung
M.J. Hur
Vicky Hurst
Karine Icher
Juli Inkster
Haeji Kang
Jimin Kang
Sarah Kemp
Cristie Kerr
Christina Kim
I.K. Kim
Mi Hyun Kim
Mindy Kim
Song-Hee Kim
Candie Kung
Brittany Lang
Jee Young Lee
Meena Lee
Seon Hwa Lee
Stacy Lewis
Brittany Lincicome
Paige Mackenzie
Catriona Matthew
Kristy McPherson
Ai Miyazato
Mika Miyazato
Belen Mozo (#)
Azahara Munoz
Anna Nordqvist
Se Ri Pak
Grace Park
Hee Young Park
Inbee Park
Suzann Pettersen
Stacy Prammanasudh
Morgan Pressel
Beatriz Recari
Hee Kyung Seo
Alena Sharp
Jiyai Shin
Angela Stanford
Karen Stupples
Jenny Suh
Yani Tseng
Wendy Ward
Karrie Webb
Michelle Wie
Amy Yang
Sun Young Yoo
Golfweek.com readers: We value your input and welcome your comments, but please be respectful in this forum.
---
---
---
---
---
---
---
---
---
---
---
---
---
---
---
---
---
---
---
---
---