Garcia hopes improved play will lead to Ryder Cup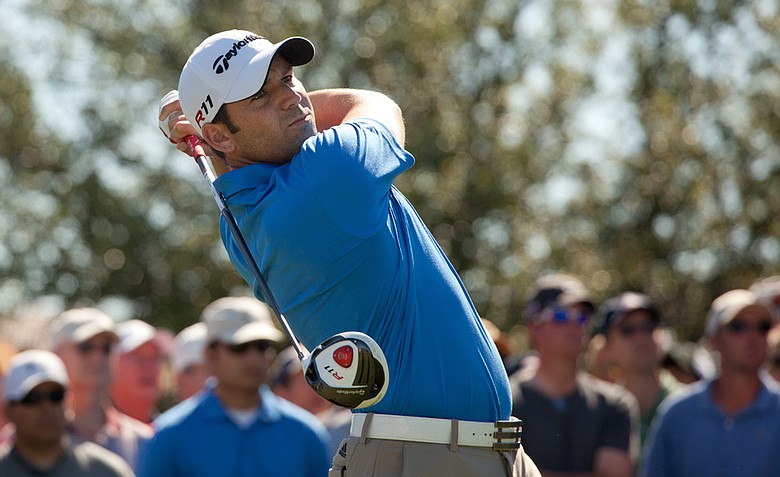 Friday, September 2, 2011
The European Tour's race for the 2012 Ryder Cup team started in Switzerland this week with the Omega European Masters. While some of the heavy hitters are in Crans-sur-Sierre, one Euro star is playing in Boston this week.
Sergio Garcia missed out as a player in the celebration of the Europeans winning the Ryder Cup in Wales. While he did work for captain Colin Montgomerie, he wants a lot more.
"I'm going to be wanting to be on that team as much as I wanted to be a year and a half ago or something like that," Garcia said after his first round at Deutsche Bank Championship. "So, no, it doesn't change at all. Everybody knows how much I love the Ryder Cup and that's obviously one of my goals."
Garcia has had a very successful 2011 season, even without a win, missing only one cut in 14 events and three top 10s.
"I feel like the game has definitely improved," Garcia said. "I think like everything around it, everything around me has improved, inside and outside the golf course, so that obviously helps me to play better when I'm out there on the course. So, yeah, I feel good about it. I'm looking forward to playing well and hopefully doing some nice things and making sure that I get myself back into that team."
Garcia is 53rd in the FedEx Cup points race, and has a good chance of moving onto the BMW Championship in Chicago next week. But, for now, Garcia is taking it hole-by-hole, something he was unable to do last year.
Fifty third in the FedEx Cup playoff points list, Garcia has a good chance to make it to Chicago and the BMW Championship, but for now Garcia is playing shot by shot and hole by hole, something he was unable to do last year.
"Today was a very hard day because I felt like I played well and it seemed like I was getting tested almost on every hole," Garcia said of his first round at TPC Boston. "Where my ball would go in a divot or if I missed the fairway it will go in a hole and things like that. So obviously I didn't enjoy that but I didn't let it get too much to me. Probably a year and a half ago, or something like that, a round like today I probably would have finished 4- or 5-over and today we managed to fight hard and actually get it to even. Which I still feel I got nothing out of my round, but still it's much better than, it doesn't take me out of the tournament."
Golfweek.com readers: We value your input and welcome your comments, but please be respectful in this forum.
---
---
---
---
---
---
---
---
---
---
---
---
---
---
---
---
---
---
---
---
---