Complete Coverage: 2011 Solheim Cup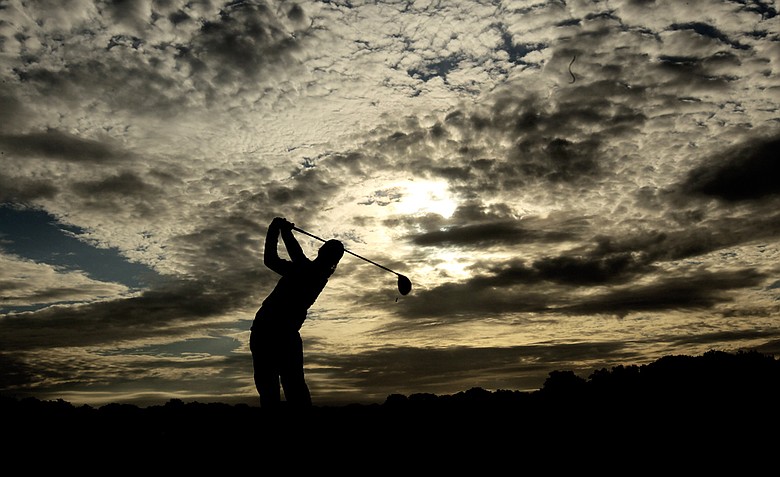 Tuesday, September 27, 2011
Golfweek's Alistair Tait and Beth Ann Baldry are on the ground at Killeen Castle to bring you all the action from the 2011 Solheim Cup.
---
Photo Gallery
Solheim Cup 2011: Day 3 in pictures
Check out images from Sunday's singles action in Ireland.
---
Round 3 of the Solheim Cup
Puling off the upset
It what could have been the best Solheim Cup in its history, the Europeans earned a 15-13 win behind stellar play from its final three matches of the day. STORY.
Kerr forced to withdraw because of wrist injury
Cristie Kerr conceded her singles match to Karen Stupples after tendinitis in her right wrist left her in tears on the driving range. STORY.
•••
Round 2 of the Solheim Cup
---
Photo Gallery
Solheim Cup 2011: Day 2 in pictures
Photos from the second day of the 2011 Solheim Cup, where the Americans rallied to tie the match, 8-8.
---
Davies breaks Sorenstam's Solheim points record
Laura Davies set a new record for most points in the Solheim Cup and she did it with a one-of-a-kind personality. STORY
Euros look to change Solheim singles trend
The singles portion of the Solheim Cup will be crucial with the teams tied, 8-8. In order to get a win, the Euros will have to reverse their nasty singles history. STORY
Europeans take 2-point lead at Solheim Cup: Is it enough?
The Euros lead 7-5, but with the Americans' traditional dominance in singles, the afternoon four-balls will be more crucial than ever. STORY
Creamer once again leading American charge
Paula Creamer may have only earned half a point Saturday morning, but she is still unbeaten this week; not surprising if you look at her record. STORY
Pairings: Saturday's foursome matches at the 2011 Solheim Cup. PAIRINGS
Round 1 of the Solheim Cup
---
Photo Gallery
Solheim Cup 2011: Day 1 in pictures
Check out player and fan images from Day 1 in Ireland.
---
TV Blog: Grinding out 12 hours of Solheim Cup viewing
Perhaps the only thing more difficult than the conditions Friday at the Solheim Cup was sitting through the television coverage. STORY
Europeans take one-point lead at Solheim Cup
Led by two brilliant comebacks from Paula Creamer, the U.S. limited its damage on Day 1 and will enter Saturday's matches down 4.5-3.5. However, it could have been much worse. STORY
• • •
Baldry: O'Toole shows she was worth captain's pick
Despite her struggles prior to the Solheim Cup, a fiesty Ryann O'Toole showed that she was worth a captain's pick on Friday. STORY
• • •
Fashion Blog: Which Solheim team stands out?
It's time again to assess the Solheim Cup girls in the most important way of all – the Fashion Faceoff. STORY
• • •
Solheim Cup: Stupples 'gutted' over morning loss
Karen Stupples wished she could have a 'do-over' after letting her Round 1 foursomes match slip away. STORY
• • •
Morning: U.S., Europe tied after foursomes
If momentum plays a part in winning Solheim Cups, then the United States should go on to win the 12th version of the biennial match. STORY
• • •
Solheim Cup preview content
Annika: Euros need Solheim win to quiet critics
Annika Sorenstam has a simple way that Europe can quiet critics who want to change the Solheim Cup format: just win. STORY
• • •
The Intimidator: Petterssen gives Euros a major presence at Solheim Cup
Suzann Petterssen enters her sixth Solheim Cup as Europe's most dominant player. Pettersen, the No. 2-ranked player in the world, has won twice on the LPGA in 2011 and once in Europe – on the Solheim Cup track at Killeen Castle, fittingly. STORY
• • •
5 Things: Creamer psyched about Solheim
Paula Creamer always said the Solheim Cup was her favorite week of the year. Then she won the 2010 U.S. Women's Open. Amazingly, her thoughts on the subject didn't change. STORY
Golfweek.com readers: We value your input and welcome your comments, but please be respectful in this forum.
---
---
---
---
---
---
---
---
---
---
---
---
---
---
---
---
---
---
---
---
---