Junior Boys
Junior Invitational sports 'PGA Tour atmosphere'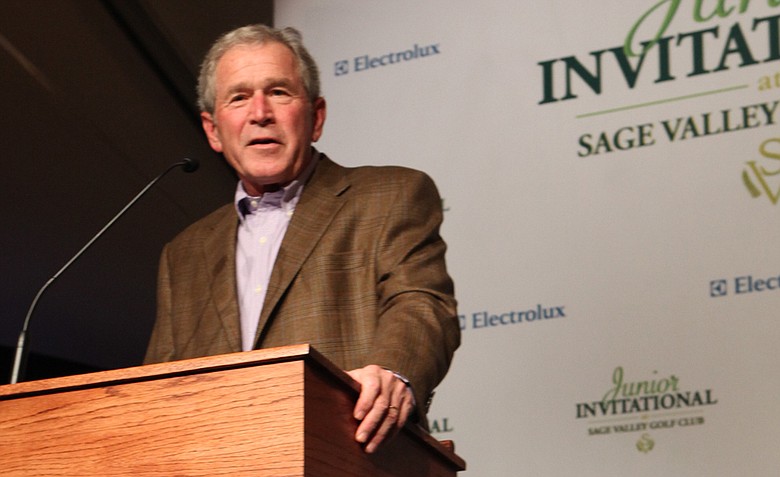 Thursday, April 19, 2012
It was about this time last year when the Junior Invitational made its debut to the junior golf world.
It did not take long, in fact, for Georgia head coach Chris Haack to phone me to tell me all about that new event.
"Ringler, have you heard about this Junior Invitational here at Sage Valley? This is the real deal," Haack said.
Word of the event had circulated and in the next few weeks more comments came my way singing its praises. Several college coaches are expected to be here recruiting at a field that includes 26 of the top 30 players in the Golfweek/Sagarin Junior Rankings. However, Haack will not. Georgia is competing in the SEC Championship this weekend at Sea Island.
"As many junior golf tournaments as I have been to, by far the best I have ever seen," Haack added. "I am sure this year it's better."
Nicolas Reach, last year's Junior Invitational champion, is currently on the Georgia roster and did not know where to start when asked about playing last year.
"I don't even know where to begin. The best junior or amateur tournament I have ever played in my life," Reach said. "It was a PGA Tour atmosphere."
The golf course may not be the most challenging, considering Reach posted rounds of 62-66-68 for a 20-under 206 total to win by eight shots over Patrick Rodgers. However, the look and condition is said to mirror what one might encounter some 20 minutes away at Augusta National.
Not only is the field as good as it gets in junior golf, it's all of the surroundings that accompany the tournament that make it memorable. The players stay on site in lodges on the course and near the clubhouse. A mini-corporate village with a Nike Mobile shop and the Electrolux pavilion. Last year PGA Tour commissioner Tim Finchem was on hand to present the "Sage Valley Gold" jacket and 8,000 tickets were sold.
Tim Finchem will not be here this year, however President George W. Bush made the trip and spoke at Wednesday night's opening ceremony.
The 54-hole event begins Friday and continues through Sunday.
Junior Invitational field according to the Golfweek/Sagarin Rankings:
1. Shun Yat Hak (Lake Mary, Fla.)
2. Beau Hossler (Mission Viejo, Calif.)
3. Taylor Moore (Edmond, Okla.)
4. Connor Black (Humble, Texas)
6. Jonathan Garrick (Atherton, Calif.)
7. Matthew NeSmith (North Augusta, S.C.)
8. Nicolas Echavarria (Colombia)
9. A.J. McInerney (Henderson, Nev.)
10. Cody Proveaux (Leesville, S.C.)
11. Yi Keun Chang (Greenwood Village, Colo.)
13. Scott Scheffler (Dallas, Texas)
14. Doug Ghim (Arlington Heights, Ill.)
15. James Yoon (Bradenton, Fla.)
16. A.J. Crouch (Jacksonville, Fla.)
17. Zachary Olsen (Phoenix, Calif.)
19. Henry Do (Ypsilanti, Mich.)
20. Jonathan Sanders (Chatsworth, Calif.)
21. Adam Wood (Zionsville, Ind.)
22. Robby Shelton (Wilmer, Ala.)
23. Zachary Herr (Walnut, Calif.)
24. Motin Yeung (Orlando, Fla.)
25. Henry Lebioda (Winter Springs, Fla.)
26. Brad Dalke (McKinney, Texas
27. David Lee (Houston, Texas)
29. Lorens Chan (Honolulu, Hawaii)
30. Wyndham Clark (Plano, Texas)
31. William Zalatoris (Cordova, Tenn.)
34. Aaron Terrazas (Mexico)
38. Daniel Chian (Covina, Calif.)
39. Zachary Wright (New Hope, Pa.)
42. Chelso Barrett (Keene, N.H.)
46. Tae Wan Lee (Korea)
49. Greyson Sigg (Augusta, Ga.)
57. George Cunningham (Tucson, Ariz.)
59. Austin Langdale (Townville, S.C.)
74. Chad Cox (Charlotte, N.C.)
83. Grayson Murray (Raleigh, N.C.)
88. Cameron Champ (Sacamento, Calif.)
621. Khaled Attieh (Saudia Arabia)
N/R. Adrian Meronk (Poland)
N/R. Alejandro Tosti (Argentina)
N/R. Austin Smotherman (Loomis, Calif.)
N/R. Cristobal Del Solar (Chile)
N/R. Ding-Sheng Lin (Taiwan)
N/R. Emil Sogaard (Denmark)
N/R. Harry Casey (England)
N/R. Juan Cerda Paillacar (Chile)
N/R. Julian Lerda (Argentina)
N/R. Kade McBride (Argentina)
N/R. Mads Sogaard (Denmark)
N/R. Matthias Schwab (Austria)
N/R. Sam Horsfield (Davenport, Fla.)
N/R. Sebastian Crookall-Nixon (England)
N/R. Tobias Eden (Sweden)
Golfweek.com readers: We value your input and welcome your comments, but please be respectful in this forum.
---
---
---
---
---
---
---
---
---
---
---
---
---
---
---
---
---
---
---
---
---