O'Hair ends drama with return to IMG Golf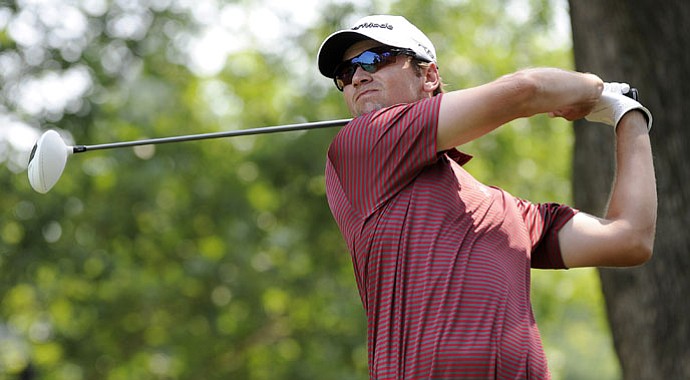 Friday, August 24, 2012
FARMINGDALE, N.Y. – Sean O'Hair is coming home.
O'Hair, 30, a four-time winner on the PGA Tour, will return to IMG Golf three months after leaving the Cleveland-based management agency to explore options.
O'Hair left IMG Golf after the departure of Jon Wagner, who launched Milestone Sports Management, in early May. Two other key IMG Golf employees, vice president Kevin Lynch and player representative Jeff Stacy, followed Wagner out the door. Litigation brought by IMG Golf against the three former employees was settled in August and precluded Wagner from signing O'Hair, whom Wagner has represented since 2005, as a client.
"I was planning on leaving with Jon," O'Hair said here before The Barclays, the first of four FedEx Cup playoff events. "There's been some things where – legal issues with Jon – and I just felt like at the end of the day, when I look at what IMG has to offer, they've got a lot of relationships. I think they can help me with my business off the golf course, and I think there's some tournaments, off‑season events, that they can help me out with."
O'Hair said that he and Clarke Jones, IMG Golf's senior vice president and managing director of the Americas, met Monday at Bethpage State Park's Black Course and agreed to a fresh start.
In a statement released Tuesday, IMG Golf welcomed O'Hair back.
"As a longtime client, and one of the most likable players in the game, we have always held Sean O'Hair in the highest regard," Jones said. "We are thrilled to welcome Sean back into the IMG Golf family and look forward to managing Sean's career both on and off the golf course."
O'Hair did not sign a new contract but will continue his relationship with IMG under his existing agreement that expires in 2014.
More importantly, O'Hair hopes that his 2012 season will go a little better with this issue behind him.
"I'm having a hard-enough time playing golf, let alone thinking about all this stuff," said O'Hair, who opened with an even-par 71 at The Barclays but had missed two cuts and been disqualified once in his past three starts. "I just need to go out and play, because that's how I work. I'm not one of these guys that can think about business and all that stuff and think about golf."
Golfweek.com readers: We value your input and welcome your comments, but please be respectful in this forum.
---
---
---
---
---
---
---
---
---
---
---
---
---
---
---
---
---
---
---
---
---