Number Crunching 2012: Will Claxton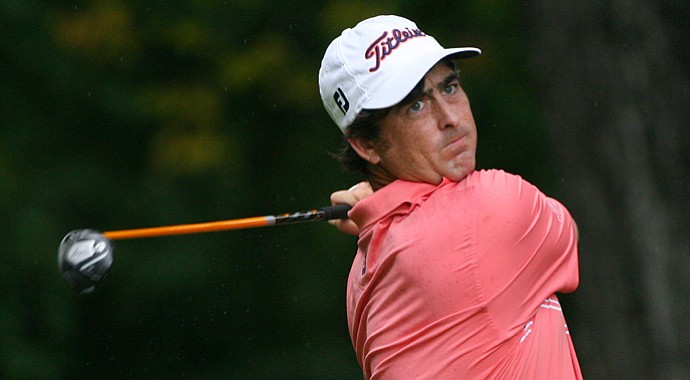 Saturday, December 29, 2012
Who climbed and who dropped in 2012? Through Dec. 31, Golfweek.com takes a look at players who made significant moves up or down in the Golfweek/Sagarin Performance Index this year.
Check out the entire series here.
• • •
Will Claxton
Ranking/movement: +437 (No. 520 to No. 83)
Why the rise? Claxton credits his mental approach. He didn't make any major swing or equipment changes in 2012. Instead, Claxton said, he simply has kept his focus after bad holes, bad rounds and bad tournaments. It may be a tad cliché, but that patient outlook has paid dividends – in earnings and a climb up the rankings.
The former Auburn player finished his rookie PGA Tour season at No. 89 in the FedEx Cup regular-season standings and No. 117 on the money list ($780,969). He made 21 of 28 cuts and notched seven top 25s, including a pair of top 10s, after spending 2011 splitting time between the Nationwide and NGA tours.
Claxton, who had made only one PGA Tour start before this season, excelled tee-to-green (No. 11 in greens in regulation, No. 19 in total driving and No. 34 in driving accuracy) in his first look at most Tour courses.
"I certainly miss fairways," Claxton said, "but I rarely have that big miss that puts me out of a hole."
Claxton says: "It's more mental for me . . . being patient, not getting down on myself when I make a couple of bogeys or I make a couple of bad swings, and just kind of grinding all the time. There were many times (in 2011) where I'd be playing well and I'd make a couple bogeys, and it just kind of make me mad to a certain point where it would (affect) my putting and ballstriking, and it'd take me a couple of holes to get it back. I'm certainly not perfect at it, but that's one area where I've gotten much better."
Golfweek.com readers: We value your input and welcome your comments, but please be respectful in this forum.
---
---
---
---
---
---
---
---
---
---
---
---
---
---
---
---
---
---
---
---
---