College Men
Men's preview: Pac-12 Conference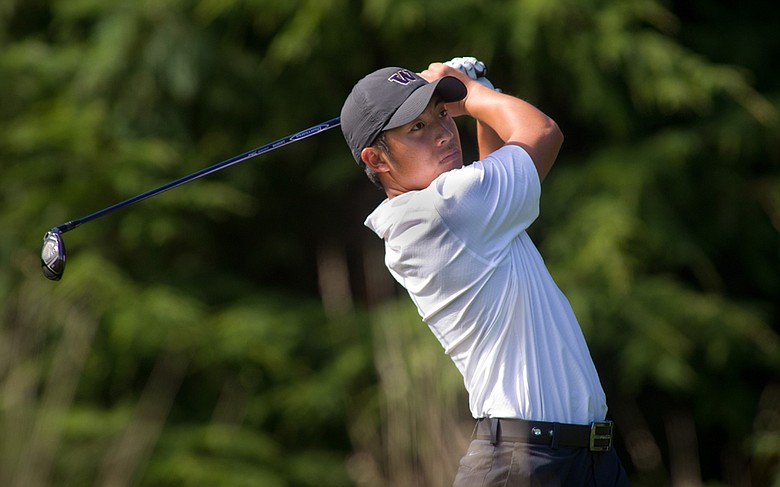 Sunday, February 5, 2012
Where do Chris Williams and standout freshman Cheng-Tsung Pan rank among the most potent 1-2 combinations in college golf?
"I feel pretty good about it," Washington coach Matt Thurmond said, smiling. "I feel really good about trotting those guys out in a match-play situation."
And that's the key now for the Huskies. Entering Year 4 of match play at the NCAA Championship, it's become abundantly clear that a dynamic top of the lineup -- particularly the No. 1 spot -- is more important than ever. Consider Patrick Reed, who went 6-0 in match play at the 2010-11 NCAA Championships and led Augusta State to consecutive titles. The Jaguars seemingly were 1-0 in a best-of-5 format without even playing a match.
Washington may be viewed anywhere from second to fourth in the Pac-12 (behind favorite UCLA), but Williams, a U.S. Walker Cup member, and Pan, a top-5 recruit, give the Huskies a chance to win anywhere they play.
So, how did Thurmond land Pan?
"Well, I'd like to say I'm some awesome recruiter," Thurmond said, "but he found us more than we found him. He was one of the easiest recruits we've ever had."
One of the best, too.
Having entered the fall semester in the top 10 of the Golfweek/amateurgolf.com world rankings, Pan won The Prestige and posted two other top-10 finishes, putting himself in contention for national freshman of the year honors. Jordan Spieth (Texas) and Patrick Rodgers (Stanford) have been sensational, no doubt, but it's time to include Pan in the discussion of the Big Three.
"I think he likes it, being under the radar a little bit," Thurmond said. "He's smaller, quieter and shorter (off the tee) than the other two guys, so I told him instead of golf he should have been an assassin -- he's cold-blooded, relentless, so focused, and he handles pressure so well. Everything he does surprises me."
• • •
Top of the class: Oregon
Best player this fall: Eugene Wong, Oregon
• • •
Past champions
2007: USC
2008: Arizona State
2009: Washington
2010: Washington
2011: USC
• • •
Conference capsules
Oregon (Golfweek/Sagarin Ranking: No. 2)

The re-emergence of former Nicklaus Award winner Eugene Wong lifted the Ducks to three team titles. Freshman Rak Cho, who had a nice fall, is the player to watch here.

UCLA (No. 4)

It bodes well for the Bruins that they recorded a first and two runners-up without a Patrick Cantlay victory. Viewed by many as the favorite.

Stanford (No. 7)

The Cardinal started hot, winning Olympia Fields behind stud freshman Patrick Rodgers, but were seventh at Isleworth and CordeValle. Keep an eye on David Chung.

Washington (No. 10)

Huskies won and were runners-up twice. Depth is an issue, but with a top of the lineup like Chris Williams and Cheng-Tsung Pan, it may not matter.

USC (No. 11)

Perplexing start to season but capped fall with rousing victory at CordeValle. Trojans have the kind of depth to be NCAA contenders, but who is the leader?

California (No. 12)

Bears replaced four of five starters from last season, yet managed two wins in the fall behind Max Homa and Michael Kim.

Arizona (No. 49)

Before breaking through at their own Arizona Intercollegiate to start the spring, the Wildcats finished better than fifth only once (season-opener at William H. Tucker Intercollegiate).

Oregon State (No. 50)

Steady improvement for the Beavers, which culminated in their win at the Pacific Invite.

Colorado (No. 56)

Roaring start, with victories in first two events, but disappointing 13th at 16-team Alister Mackenzie shows plenty of room for improvement.

Arizona State (No. 57)

Ended fall with a bang: Spencer Fletcher wins first medal, ASU claims first team title since '09. Maybe turning the corner.

Washington State (No. 120)

Despite a sneaky-good start, Huskies unable to sustain momentum and went 10th-14th-11th at elite events to close the fall.

Utah (No. 182)

Rough start for the Utes, with no top-10 finishes in four starts.

Conference championship

April 27-29, Trysting Tree, Corvallis, Ore.

Lance Ringler's prediction

Washington. This conference may be as tough as it gets when it comes to selecting a winner several months from now, but I will go with Washington, making it three of the past four. The Huskies are known for peaking late in the year, and there is no indication that won't hold form this spring when the Pac-12 gathers at Oregon State for the conference championship. Washington is a young, talented group that will get better as the year progresses
• • •
Complete coverage
Wondering how your favorite conference is shaping up headed into the spring season? Who is our favorite to pick up the automatic qualifier? Check out our conference-by-conference break down with our complete coverage page here.
• • •
Going social with Golfweek
Want to follow our college gurus on Twitter? Here are some quick links:
• You can follow blogger Asher Wildman here
• You can find Lance Ringler's college Twitter feed here
• Check out Ryan Lavner's witty commentary here
• For the latest on golf in social media, as well as college and junior news, check out D.J. Piehowski on Twitter here.
• And follow all of college golf on Facebook by clicking here
Golfweek.com readers: We value your input and welcome your comments, but please be respectful in this forum.
---
---
---
---
---
---
---
---
---
---
---
---
---
---
---
---
---
---
---
---
---