College Men
Men's preview: SEC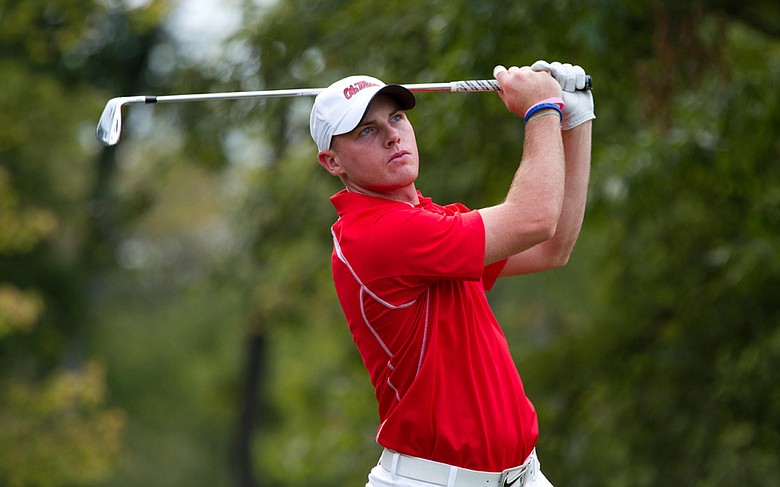 Tuesday, February 7, 2012
Joe David is one of the longest players in college golf. His ball speed can max out at 185 mph. His average drive travels about 315 yards. Those are silly numbers . . . Tour numbers. And he's only 5-foot-9, 175 pounds.
"Oh, he can put it out there," Ole Miss coach Ernest Ross said. "But he still has days when he doesn't putt well, and that costs him."
There's the rub: David, a senior, is long and strong and accurate, but rarely can he capitalize from 100 yards and in. That would show up in practice, when he'd be paired with his best friend, former All-American Jonathan Randolph. "They'd play together," Ross said, "and Joe would outdrive and be a more solid ballstriker, but Jonathan would always outscore him."
Sure, David has gotten better with the short stick -- he's shaved his scoring average about a stroke and a half (down to 70.79), his number of 3-putts are down, his extra work with putting guru Mike Shannon seems to be paying off -- but, Ross says, "Joe could have won a few times this fall if he was putting better."
When David, No. 66 in the Golfweek/Sagarin College Rankings, puts everything together, he's the bona fide No. 1 on a sneaky Ole Miss squad. Two years ago at the SEC Championship, when the wind was howling and the pins were tucked, David shot 9-under 63 . . . which included a triple bogey.
Those kind of red numbers could help the Rebels in the ultra-competitive SEC. Ross, for one, thinks his team is capable of finishing the season in the top 25.
"I was really disappointed with the way we closed out the fall, the last two tournaments," he said, referring to the Rebels' starts at the David Toms (7th) and Bridgestone (10th).
"I think we're really talented. I like our team."
• • •
Top of the class: Auburn
Best player this fall: Justin Thomas, Alabama
• • •
Past champions
2007: Tennessee
2008: Alabama
2009: Georgia
2010: Georgia
2011: Florida
• • •
Conference capsules
Auburn (Golfweek/Sagarin Ranking: No. 3)

Finished no worse than fourth in the fall, including a victory at the Carpet Capital. This is a solid lineup from top to bottom, no weaknesses.

Arkansas (No. 6)

No disputing four titles this fall. A sixth-place finish at the Nicklaus, an elite event, is the Razorbacks' only blemish thus far. Their best player may be their newest addition: Thomas Sorensen of Denmark.

Alabama (No. 8)

There is no need to panic here, despite failing to contend for a team title in the fall. Though it must find a consistent Nos. 4 and 5 scorer, 'Bama still a NCAA contender.

LSU (No. 14)

With so many new faces in the lineup, the Tigers got off to a sluggish start to the year, but ending the fall with a runner-up at Isleworth certainly helps.

Georgia (No. 26)

This is a young team trying to fill major holes. The Bulldogs eased into the fall slate (including a win at the ODU/OBX), but the spring schedule could bring more obstacles.

Florida (No. 37)

In the fall, the Gators won at Kiawah, but in other starts were 7th-7th-10th. Opened the spring with a win at the JU Invite, at which transfer T.J. Vogel won medalist honors. A positive sign.

Tennessee (No. 43)

Disappointing that the Vols' best finish came in their first event, the Carpet Capital (runner-up). No finish inside the top 4 since.

Ole Miss (No. 58)

Mediocre team results, but Joe David has become the bona fide leader of the Rebels: three top 5s in five starts this fall.

Mississippi State (No. 60)

Bulldogs tied for third in their final event of the fall, the Bridgestone Golf Collegiate, their best result since spring 2009.

South Carolina (No. 79)

Rough start for the Gamecocks, with no result better than 11th in their first two starts, but able to turn it around at the Rees Jones Invite behind freshman Sean Kelly (3rd).

Kentucky (No. 97)

Highlight of the fall was a win at the Wildcats' own event, the UK Bluegrass Fall Invite.

Vanderbilt (No. 98)

After runner-up at Carmel Cup, Commodores struggled to contend in their three starts in elite events: 8th, Mason Rudolph; 12th, The Prestige; 14th, Isleworth.

Conference championship

April 20-22, Sea Island (Seaside), St. Simons Island, Ga.

Lance Ringler's prediction

Auburn. A lot of quality candidates here. This is a championship that could be played five times and we may see five different winners. But, it's hard to pick against Auburn, who is ranked No. 2 in college golf while playing the nation's toughest schedule.
• • •
Complete coverage
Wondering how your favorite conference is shaping up headed into the spring season? Who is our favorite to pick up the automatic qualifier? Check out our conference-by-conference break down with our complete coverage page here.
• • •
Going social with Golfweek
Want to follow our college gurus on Twitter? Here are some quick links:
• You can follow blogger Asher Wildman here
• You can find Lance Ringler's college Twitter feed here
• Check out Ryan Lavner's witty commentary here
• For the latest on golf in social media, as well as college and junior news, check out D.J. Piehowski on Twitter here.
• And follow all of college golf on Facebook by clicking here
Golfweek.com readers: We value your input and welcome your comments, but please be respectful in this forum.
---
---
---
---
---
---
---
---
---
---
---
---
---
---
---
---
---
---
---
---