College Women
Women's preview: Pac-12 Conference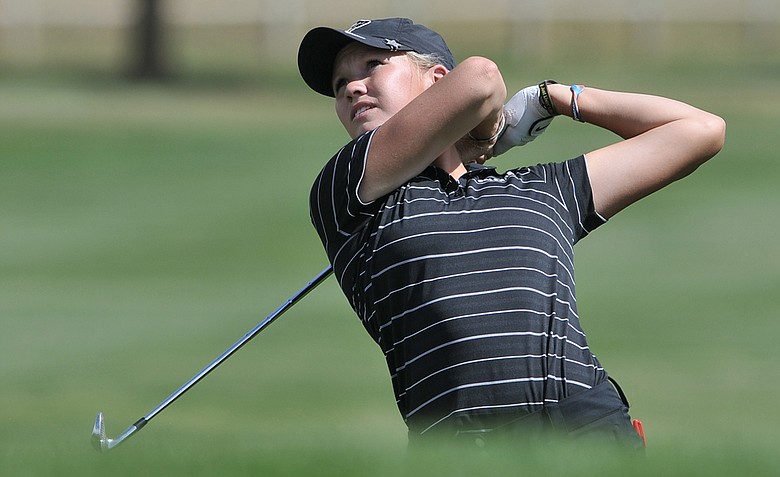 Thursday, February 9, 2012
For Colorado, part of the key to success lies in getting in the front door. As a new addition to the Pac-12 Conference, that problem has begun to solve itself.
Upon joining the powerhouse conference, which contains seven of the top 20 teams in Golfweek's rankings (Colorado coming in at No. 20), Colorado was able to beef up its competition schedule. In its third start of the fall, the Buffs won the Edean Ihlanfeldt Invitational, a tournament the team had never before been able to play.
"It's an honor to be a part of the Pac-12," head coach Anne Kelly said. "You never know when you're the new kid on the block."
Though new to the conference, the Colorado roster is laden with experience, and it showed as the Buffs also finished T-2 in their season opener and sixth at the Branch Law/Dick McGuire. Colorado's only misstep of the fall was at the SEC/Pac-12 Challenge in Tennessee. Seniors Jessica Wallace and Emily Talley top a fivesome that includes twins Kristin and Jenny Coleman and Purdue transfer Alex Stewart. All five maintained a scoring average of 75 or below in the fall.
Kelly already is thinking about the chain of effects of playing in the toughest women's golf conference in the country -- she has to as she faces the graduation of Wallace and Talley this spring. Kelly already has signed two players from Washington to help fill out next year's roster.
"I think because we were a part of the Pac-12, they took a little harder look at us," Kelly said. "I think it is helping already."
Colorado will rack up the miles during the spring as they play everywhere from California to New Orleans to Hawaii before heading north to Pullman, Wash., for its first Pac-12 Conference.
"We're going to try and make our first debut there a good one," Kelly said, but the truth is that Colorado already has proven it belongs.
• • •
Top of the class: UCLA
Best player in the fall: Giulia Molinaro, Arizona State
• • •
Past champions
2007: Arizona State
2008: USC
2009: Arizona State
2010: Arizona
2011: USC
• • •
Conference capsules
UCLA (Golfweek/Sagarin Ranking: No. 1)

What is there to say about the Bruins that hasn't already been said? This deep squad (predictably) dominated in the fall. UCLA won the Fall Preview without Stephanie Kono, who has since turned pro, which should help ward off any concerns that the team won't be able to have success without her in the spring.

USC (No. 4)

Impressive depth to this squad, also. Lisa McCloskey and Sophia Popov will need to lead with low scores and freshmen Doris Chen and Kristen Park have to provide solid back-up if USC wants a shot at a national title. Don't rule it out.

Arizona State (No. 9)

A tie for third at the Preview put Arizona State in the conversation for the fall, but the team followed with less-than-stellar performances at the Stanford Intercollegiate and Pac-12/SEC Challenge. Starting to lose that "young team" tag so the spring could be a break-through season for the Sun Devils.

Washington (No. 12)

The Pac-12 surprise of the fall. Won the Cougar Cup (at the Pac-12 Conference venue) and had three other top-3 finishes. Freshman SooBin Kim (Stanford Collegiate winner) was a great get for the Huskies.

Oregon (No. 14)

Benefited from stellar play by freshmen Cassie Isagawa and Cali Hipp. Top-5 team finishes in first three starts. The Ducks are capable of a top 10 at the NCAA Championship.

California (No. 16)

Nothing crazy from the Golden Bears in the fall. A familiar senior contingent in Emily Childs, Daniela Holmqvist and Joanne Lee -- all players who should be looking at overdue postseason glory (Cal was 12th at the NCAAs last year).

Colorado (No. 20)

Winning the Edean Ihlanfeldt Invitational was the highlight of the fall. Talented seniors Jessica Wallace and Emily Talley lead a squad that should advance to the national championship.

Arizona (No. 24)

Failed to tap its full potential in the fall and underperformed a bit (especially at the Fall Preview). Three players remain from 2010 Pac-12 Championship-winning team -- they need to channel some of that energy to salvage the season.

Stanford (No. 42)

Bookended the fall season with second- and third-place finishes. Sally Watson is Stanford's go-to player, but freshman Mariko Tumangan usually is close behind.

Oregon State (No. 54)

Played well in the Northwest to start the season -- earning top-5 finishes at the Cougar Cup and Edean Ihlanfeldt -- but tapered off in the final two events.

Washington State (No. 90)

Won its season opener, finished second at the Cougar Cup. Hosting the conference championship should give the Cougars a leg up.

Conference championship

April 27-29, Palouse Ridge GC, Pullman, Wash.

Lance Ringler's prediction

UCLA. Stephanie Kono's departure is a big hit to the Bruins, who are looking to repeat as NCAA champions. But, UCLA is also looking to snap a drought at the Pac-12 Conference Championship. UCLA had success last fall winning the NCAA Fall Preview without Kono, so it can be done.
• • •
Complete coverage
Wondering how your favorite conference is shaping up headed into the spring season? Who is our favorite to pick up the automatic qualifier? Check out our conference-by-conference break down with our complete coverage page here.
• • •
Going social with Golfweek
Want to follow our college gurus on Twitter? Here are some quick links:
• You can follow blogger Asher Wildman here
• You can find Lance Ringler's college Twitter feed here
• Follow women's college golf with Julie Williams here
• And follow all of college golf on Facebook by clicking here
Golfweek.com readers: We value your input and welcome your comments, but please be respectful in this forum.
---
---
---
---
---
---
---
---
---
---
---
---
---
---
---
---
---
---
---
---
---