EA Sports unveils changes for upcoming Tiger game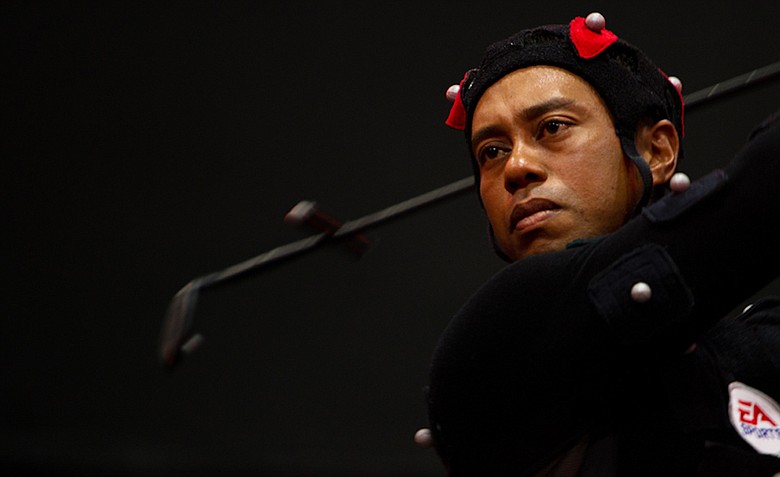 Tuesday, January 10, 2012
EA Sports made a few big announcements Tuesday about the upcoming version of its popular Tiger Woods video game.
---
Photo Gallery
A day with Tiger Woods at EA Sports
Golfweek was granted exclusive access to trail Tiger Woods as he worked with EA Sports in the development of the 2013 version of the Tiger Woods PGA Tour franchise.
---
The Tiger Woods PGA Tour 13 version of the game, which hits stores on March 27, will include integration for the Kinect on XBOX 360, allowing players to operate the game without a controller. The Kinect uses a system of cameras to track body movement and mimic gamers' actions inside the game through their character. Players can cycle through the game's menus and options by using either voice commands or hand motions.
Tiger Woods PGA Tour 13 will be the first-ever Kinect for XBOX 360 sports simulation title.
Also announced was a new swing mechanic, which will take the game's shotmaking to a new level. Gone are the days of the no-thought, back-and-through swing, as players will now have control over their swing tempo, ball position and stance, allowing players to replicate countless swing combinations used by actual PGA Tour players.
"Our fans asked us to deliver a new level of fidelity and authenticity to Tiger Woods PGA Tour 13, and our team delivered with the ability to literally choose millions of shot combinations through our new swing mechanic," said Mike Taramykin, vice president and general manager of Tiger Woods PGA Tour. "Fans will now be able to experience unparalleled control on the virtual golf course."
Additional announcements included a legacy mode, which will allow players to relive Tiger's greatest golf moments, and an online Country Clubs feature, which will give players a chance to create their own private clubs, earn club-champion status and compete against clubs from around the country.
Golfweek.com readers: We value your input and welcome your comments, but please be respectful in this forum.
---
---
---
---
---
---
---
---
---
---
---
---
---
---
---
---
---
---
---
---
---