College Women
Women's preview: Big Sky Conference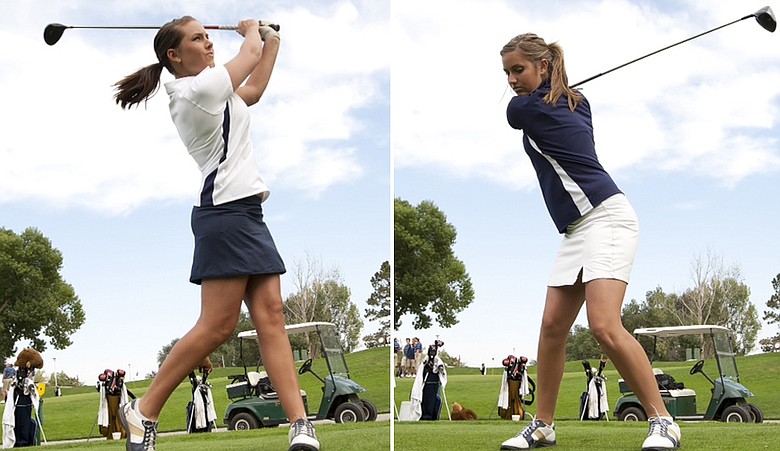 Monday, January 16, 2012
There is a familiar storyline at play this season for Northern Colorado.
At the forefront of the program are sisters Carleigh and Chelsea Silvers, a duo from Martinsville, Ind., that head coach Brandon White says challenge each other constantly to the benefit of both players as well as the team.
But there's more.
"It's always an interesting dynamic when you have sisters," White explained. "The Silvers are the fourth set of sisters that have played on our golf team in the last six years."
As White knows, a little extra competition never hurts. During the fall season, Carleigh break out as the dominant Silvers sister - the highlight of her season was a third-place finish at the Santa Clara Colby Invitational. Chelsea has just as much talent, White says, but sometimes lacks the confidence of her sister. In Chelsea's final season at Northern Colorado, White hopes to see her play to her full potential.
"They kind of thrive off each other's success," he said. "When Carleigh started playing better, Chelsea started playing better."
On paper, Northern Colorado is loaded with talent and experience. In its fourth year as a member of the Big Sky Conference, earning the automatic qualifying spot into NCAA Regionals would be a huge accomplishment. The Bears finished a program-best third last year, up from sixth in its Big Sky debut.
With four seniors and two juniors in the lineup, this year might be Northern Colorado's best chance yet.
"You always want to be playing your best golf at that time of year, the conference championship," White said. "I'm not sure how we've done it but we've done a real good job of doing it."
• • •
Top of the class: Montana
Best player in the fall: Julie Shutler, Sacramento State
• • •
Past champions
2007: Sacramento State
2008: Northern Arizona
2009: Northern Arizona
2010: Portland State
2011: Portland State
• • •
Conference capsules
Montana (Golfweek/Sagarin ranking: No. 125)

Slow start to the season with the highlight of five fall tournaments a fourth at the Memphis Invitational. The core of this team is underclassmen, playing under new head coach Emily Milberger.

Sacramento State (No. 127)

Saw strong fields at the Cougar Cup (7th of 13) and Rainbow Wahine (8th of 12). Led by senior Julie Shutler.

Northern Arizona (No. 128)

For this short roster, the highlight of the fall was a sixth-place finish at the Wyoming Cowgirl Desert Invite.

Portland State (No. 138)

A runner-up at the 22-team Circling Raven Invite made for an impressive start to the fall, but fell off after that, never finishing higher than eighth. Give this team props for playing a tough schedule, could help them prepare for a Big Sky title defense.

Montana State (No. 166)

Won the four-team Bengal Classic in the fall, after which senior Leslie McGetrick and junior Kelly O'Brien earned conference recognition. They make for a tough one-two punch.

Weber State (No. 175)

Successfully defended its title at home at the Wildcat Invitational – the highlight of the fall. No seniors on this team.

Northern Colorado (No. 181)

Ended the fall season with a third a the Santa Clara Colby Invitational, and will need to pick up that momentum in the spring to have a chance at earning the AQ. Finished a program-best third at the Big Sky Conference Championship last year.

Eastern Washington (No. 196)

Played a tough fall season but ended with a T-11 at the Wyoming Cowgirl Desert Intercollegiate. Top player Jayme Carbon remains steady for this team, Morgan Lee has improved from last year and matched Carbon for low team avergae in the fall.

Idaho State (No. 238)

Played three tournaments in the fall, and will need to come back stronger in the spring to improve its ranking and have a shot at a conference title. No seniors on this roster.

Conference championship

April 21-22, Ocotillo Golf Resort, Chandler, Ariz.

Lance Ringler's prediction

Portland State. Going with the two-time defending champ Portland State, but it won't be easy. Winning the Big Sky title is the only chance the nine teams in this league have of earning a trip to the postseason.
• • •
Complete coverage
Wondering how your favorite conference is shaping up headed into the spring season? Who is our favorite to pick up the automatic qualifier? Check out our conference-by-conference break down with our complete coverage page here.
• • •
Going social with Golfweek
Want to follow our college gurus on Twitter? Here are some quick links:
• You can follow blogger Asher Wildman here
• You can find Lance Ringler's college Twitter feed here
• Follow women's college golf with Julie Williams here
• And follow all of college golf on Facebook by clicking here
Golfweek.com readers: We value your input and welcome your comments, but please be respectful in this forum.
---
---
---
---
---
---
---
---
---
---
---
---
---
---
---
---
---
---
---
---
---