College Women
Women's preview: Big Ten Conference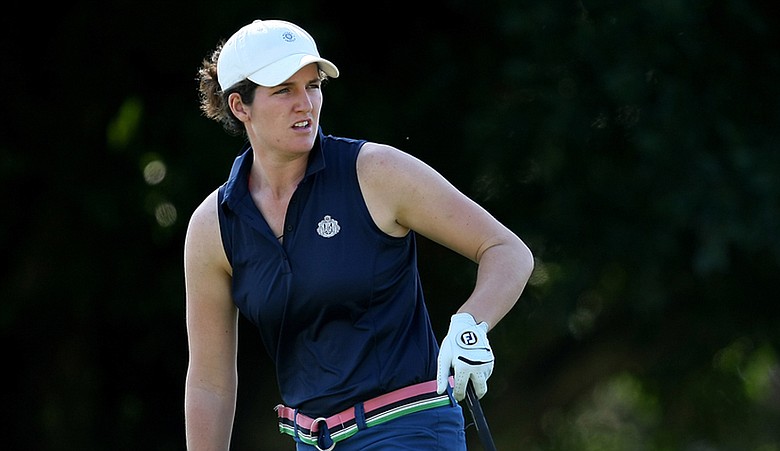 Wednesday, January 18, 2012
Four years ago, Illinois coach Renee Slone herded five freshmen off to their first collegiate tournament. The Illini finished 10th that week at the Chip-N Club Invitational, but it laid the groundwork for a steady climb up the ranks of a powerful Big Ten Conference.
"Their freshman year, we actually had seven freshmen come in," head coach Slone said of this year's graduating class. "I think the experience they have gained in the past three and a half years of traveling to tournament after tournament after tournament has been so very beneficial, and just semester by semester we have progressed."
The Illini hit the midway point of the season ranked No. 57 in the Golfweek/Sagarin College Rankings, and Slone attributes that higher-than-normal ranking to experience and comfort. Illinois contended in three of five events this fall, finishing runner-up in two and third in another.
"We know what we need to do and this spring we're excited to go out and get it done," Slone said.
Despite playing at a cold-weather school, Illinois players also got experience during winter break as several ventured south to play competitive amateur events or scout venues for spring tournaments.
Nora Lucas, one of the strong Illinois senior contingent, finished in the top half of both the Dixie Women's Amateur (T-31) and the Harder Hall Women's Invitational (11th). She shot a final-round 68, the lowest round of the day, at the Harder Hall.
Lucas is kind of like the glue that keeps this team together - and smiling.
"With Nora, you see she's got a pretty big personality, keeps it light, lot of fun, great jokester so she definitely helps keep the mood light for the team," Sloan said. "If things are getting a little too stressful or a little too serious, she can take that edge off, which is great."
Call it crazy glue.
• • •
Top of the class: Ohio State
Best player in the fall: Caroline Powers, Michigan State
• • •
Past champions
2007: Michigan State
2008: Purdue
2009: Purdue
2010: Purdue
2011: Michigan State
• • •
Conference capsules
Ohio State (Golfweek/Sagarin Ranking: No. 22)

Never finished lower than third in four starts. Look for the Buckeyes to clear the hump in the spring and get a team win

Michigan State (No. 26)

This is a long roster with junior Caroline Powers firmly at the top -- she won once in four starts and had another runner-up and a T-4. The lone team victory came at the Mary Fossum Invitational, and Michigan State could be a legitimate contender again this year at the conference championship.

Purdue (No. 32)

Ending the fall with a win at the Landfall Tradition served as good redemption after Purdue beat only two teams in its previous two starts. Veterans of the 2010 NCAA title-winning team Paula Reto and Laura Gonzalez remain solid, but now it's time for the underclassmen to contribute.

Northwestern (No. 37)

Finishing 16th of 18 teams at the Landfall Traditions seems to be an anomaly for the team that opened with a third, a fourth and a sixth in a tough schedule. Led by sophomore Devon Brown, but freshmen Hana Lee and Brittany Mai integrated well, too.

Michigan (No. 48)

Several players on this roster able to go low. If a few can make it happen at the same time (like at the Challenge at Onion Creek, where Michigan finished T-2), look out.

Illinois (No. 57)

Lots of experience on this team (five seniors). Two runner-up finishes as a team almost put them inside the top 50 heading into the spring, which is higher than seasons past for the Illini.

Nebraska (No. 69)

A varied fall schedule gave them experience against a lot of teams -- earned three top 5s but should be proud of the seventh-place finish at the Edean Ihlanfeldt, which features a deep field on a tough golf course. Ihlanfeldt medalist Madeleine Sheils is capable of big things this spring.

Penn State (No. 74)

Best result in the fall was a runner-up finish at home at the Nittany Lion Invitational. That will bode well for this team should it find its way to the NCAA East Regional, which it will host.

Iowa (No. 80)

Didn't fare well in deep events, but opened the season with a third-place finish at the Chip-N Club Invitational. Roster heavy in underclassmen.

Wisconsin (No. 83)

Best showing was a win at its own invitational, spotty during the rest of the season. Worth noting: Senior Jessie Gerry put together five consecutive birdies during the final round of the Betsy Rawls Longhorn Invitational to finish third individually.

Indiana (No. 86)

Won its season opener at home, but slid downhill from there. Toughest event on the Hoosiers' schedule could be the Big Ten Championship.

Minnesota (No. 101)

First year under new head coach Michele Redman. After last year's success and the graduation of key seniors, this is a rebuilding year.

Conference championship

April 27-29, French Lick (Ind.) Resort

Lance Ringler's prediction

Michigan State. This is a tough one. It's going to be close and Purdue may win again for the fourth time in five years. But, right now I am going with Michigan State with the reservation that the Boilermakers or Ohio State will be in the mix when these teams meet in late April.
• • •
Complete coverage
Wondering how your favorite conference is shaping up headed into the spring season? Who is our favorite to pick up the automatic qualifier? Check out our conference-by-conference break down with our complete coverage page here.
• • •
Going social with Golfweek
Want to follow our college gurus on Twitter? Here are some quick links:
• You can follow blogger Asher Wildman here
• You can find Lance Ringler's college Twitter feed here
• Follow women's college golf with Julie Williams here
• And follow all of college golf on Facebook by clicking here
Golfweek.com readers: We value your input and welcome your comments, but please be respectful in this forum.
---
---
---
---
---
---
---
---
---
---
---
---
---
---
---
---
---
---
---
---
---