College Women
Women's preview: Colonial Athletic Association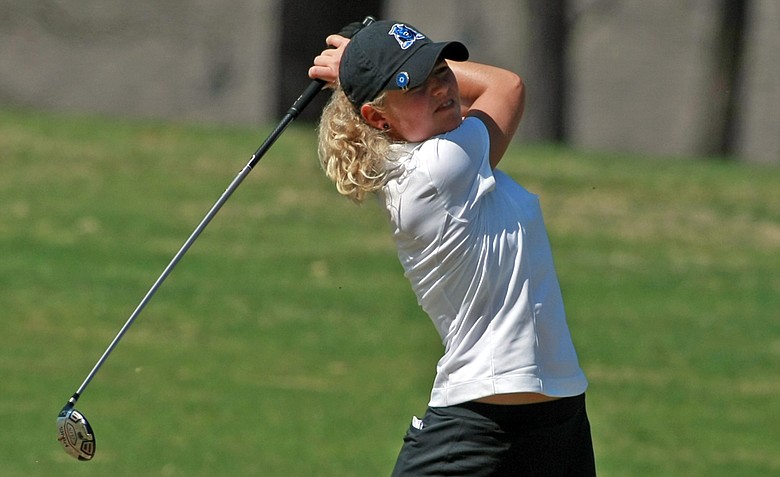 Monday, January 23, 2012
The addition of three new players might shake up Georgia State's lineup a bit, but head coach Cathy Mant is convinced that it will be in a good way.
"Our team makeup is going to be quite a bit different than it was in the fall, just because we have more and there's going to be more competition between everybody," Mant said. "It will take a little of the load off the shoulders of some of our kids that have held us together for the past year and a half pretty much."
It's good reasoning from a coach who has been at the helm of an often sneaky-good Georgia State program for more than a decade.

The Panthers have made the trip to NCAA regionals the past four springs. This year they'll rely on Charlotte Lorentzen, a senior who this fall won half of the tournaments she entered, to take the lead.
"She is wise, she sees things in a sensible manner so when we have team meetings, Charlotte will speak up and share some information with some other girls," Mant said of her top player. "... It's better coming from a player than from a coach."
Georgia State is the dominant team in the Colonial Athletic Association, a relatively small conference. A series of spring events in Florida should really prepare Georgia State for what lies past the conference championship. This team has a tendency to be overlooked, even after winning six events during the 2008-09 season.
"Part of it is getting into the tournaments where we can compete against some of the higher ranked teams that we don't see on a regular basis," Mant said. "We stepped up and did real well."
Many of the players on that team have since graduated, but with new faces joining the roster for spring and old leaders remaining, Georgia State might have struck just the right balance.
• • •
Top of the class: Georgia State
Best player in the fall: Charlotte Lorentzen
• • •
Past champions
2007: UNCW
2008: UNCW
2009: Georgia State
2010: Georgia State
2011: UNCW
• • •
Conference capsules
Georgia State (Golfweek/Sagarin Ranking: No. 61)

Had considerable success in the Carolinas to end the season (three top-5 finishes). Schedule gets harder when the spring season picks up.

James Madison (No. 93)

Finished runner-up at their season opener, the Golfweek Program Challenge, but fell short of potential after that. Senior Nicole Sakamoto continues to lead this team.

UNC-Wilmington (No. 105)

Disappointing last-place finish at their own event, the Landfall Tradition, to end the season. Senior Sophia Hagsund can play better than she did this fall, and needs to find that game to give the Seahawks some oomph.

Xavier (No. 108)

Nearly won the conference championship last year (finished third). Highest fall finish was a third-place at its own rain-shortened event. A solid fivesome of contributors.

Old Dominion (No. 148)

Won its season-opening Towson Invitational in a field of 14 but failed to shine in three subsequent fall starts. Contended early at Fighting Camel Fall Classic to show that this is a team capable of low scores.

William and Mary (No. 149)

Struggled in the fall, but this team of loaded seniors has extra motivation to perform and earn an AQ to postseason.

Delaware (No. 191)

Saw stiff competition at the FIU Pat Bradley and Badger Invitational. Sarah Skurla was the only player to average under 80 for Delaware in the fall.

Hofstra (No. 197)

Played in small fields, but never finished worse than seventh. Led by freshman Lauren Petty.

Conference championship

April 20-22, St. James Plantation, Southport, N.C.

Lance Ringler's prediction

Georgia State. Georgia State is just better than the rest of the Colonial this year. Georgia State will try to play its way into an at-large selection before spring's end, but, if not, the Panthers will be a focused group to earn the league's AQ at St. James Plantation in late April.
• • •
Complete coverage
Wondering how your favorite conference is shaping up headed into the spring season? Who is our favorite to pick up the automatic qualifier? Check out our conference-by-conference break down with our complete coverage page here.
• • •
Going social with Golfweek
Want to follow our college gurus on Twitter? Here are some quick links:
• You can follow blogger Asher Wildman here
• You can find Lance Ringler's college Twitter feed here
• Follow women's college golf with Julie Williams here
• And follow all of college golf on Facebook by clicking here
Golfweek.com readers: We value your input and welcome your comments, but please be respectful in this forum.
---
---
---
---
---
---
---
---
---
---
---
---
---
---
---
---
---
---
---
---
---