College Women
Women's preview: Conference USA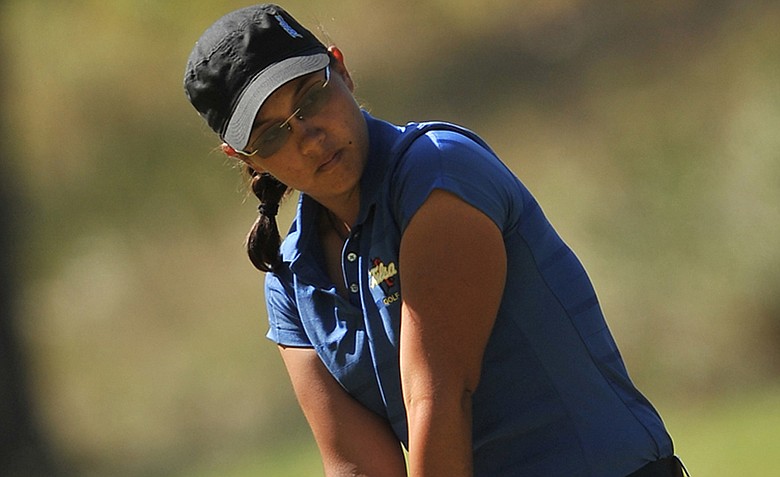 Tuesday, January 24, 2012
For the Tulsa women's golf team, all the motivation it needs can be found in head coach Randy Keck's office.
"I sit in my office and we've got four national championships on the wall that show that winning a national title can be done at a university this size (about 4,200 students)," Keck said. "It's time the University of Tulsa gets back in that winner's circle."
The Golden Hurricane won four national titles in the 1980s, appeared in 16 NCAA Regionals since 1994 and won seven consecutive conference titles from 1999-2005 as a member of the Western Athletic Conference.
But since Keck took over in 2007, Tulsa has just one Conference USA title and one NCAA Championship appearance – the Golden Hurricane finished 19th at the 2008 NCAA Championship.
"When I came here five years ago, I told the team that I expect to win conference championships, regional championships and national championships," Keck said. "And until we do that I'm not going to be satisfied."
Keck attributes inexperience to Tulsa's recent struggles – Keck hasn't had a senior on his roster since his first year with the Golden Hurricane.
This season he has three seniors to go along with a seasoned junior in Kristina Merkle, who is ranked No. 15 in the Golfweek/Sagarin women's collegiate individual rankings.
"When I first came in, we had five or six freshmen and we would go to really good tournaments and finish in the middle of the field," Keck said. "We've learned to expect to be at the top of the field and that comes with age.
"As players get older, they get more comfortable and they are not as intimidated in tournaments. Anytime you have juniors and seniors in your lineup, it helps you win golf tournaments. That's why year in and year out you don't see many teams win the national tournament that are loaded with freshmen."
Led by Merkle, who finished sixth or better in four fall tournaments, Tulsa appears ready to shake its youthfulness and make another postseason run.
The Golden Hurricane notched three top 5s during the fall – their other finish was a T-9 at the Windy City Collegiate, which featured five top-25 teams.
The tough competition will continue this spring. Tulsa kicks off the spring season at the Sugar Bowl Intercollegiate in New Orleans and then has three tournaments before the C-USA Championship in Gulf Shores, Ala.
The conference tournament will almost certainly test Keck's squad with four top 50 teams, including No. 46 UCF and No. 47 East Carolina.
"Having a tough conference drives you during the school year," Keck said. "If you know you're going to walk over your conference tournament, I think that promotes laziness. We know that if we go to the conference tournament and we don't play our best golf, we're going to get beat."
But while conference championships are a high priority for the Golden Hurricane, Keck knows his team has bigger goals.
"It's taken us a little longer to get over the hump than I thought it would, but I think we're ready to step into that next echelon of college golf," Keck said. "We're right on the verge of being really, really good."
• • •
Top of the class: Tulsa
Best player this fall: Kristina Merkle, Tulsa
• • •
Past champions
2007: Memphis
2008: Tulsa
2009: Tulane
2010: Tulane
2011: UTEP
• • •
Conference capsules
Tulsa (Golfweek/Sagarin Ranking: No. 35)

Golden Hurricane didn't win an event, but did put together an impressive fall, which included a runner-up finish at the Betsy Rawls Longhorn Intercollegiate in November. Junior Kristina Merkle's 72.4 stroke average and low-round of 68 lead the team.

UCF (No. 46)

Knights had strong October, placing second at the Bettie Lou Evans Invitational before winning the Lady Northern Invitational, in which they topped No. 22 Ohio State by five strokes. Hosts UCF Challenge Feb. 12-14 at RedTail GC in Sorrento, Fla. – an event that includes third-ranked Auburn.

East Carolina (No. 47)

Pirates opened the fall with three Top 3 finishes, including a season-opening win at the Golfweek Program Challenge in September.

Tulane (No. 50)

Green Wave struggled to get going during the fall, failing to finish better than ninth in four tournaments.

Memphis (No. 91)

Tigers ended fall on high note by winning the UAB Beach Blast following a T-1 at the Memphis Fall Invitational. Seniors Kathleen Glavin and Marissa Steen took individual medalist honors in the two events, respectively.

UTEP (No. 95)

Defending conference champions had three top 10s to close the fall after a pair of poor showings (11th and T-13) to start the season.

SMU (No. 96)

Finishes got gradually worse for Mustangs after starting the fall with a win at the Chip 'N Invite in September.

Southern Miss (No. 129)

Runner-up finishes at USF/Waterlefe Invitational and UAB Beach Blast highlighted fall campaign. No golfer, however, notched lower than a 77.3 average during the fall.

UAB (No. 161)

Blazers had mixed results during the fall, recording two top 3 finishes to go along with T-12 and 11th-place finishes.

Marshall (No. 184)

Thundering Herd won Wendy's Invitational in October, ousting UAb and Stetson by five strokes.

Conference championship

April 22-24, Peninsula GC, Gulf Shores, Ala.

Lance Ringler's prediction

Tulsa. Already the best team in C-USA this past fall without seeing Tulsa's best golf. Look for head coach Randy Keck's squad to climb the national rankings and squeak out a win in a competitive Conference-USA Championship.
• • •
Complete coverage
Wondering how your favorite conference is shaping up headed into the spring season? Who is our favorite to pick up the automatic qualifier? Check out our conference-by-conference break down with our complete coverage page here.
• • •
Going social with Golfweek
Want to follow our college gurus on Twitter? Here are some quick links:
• You can follow blogger Asher Wildman here
• You can find Lance Ringler's college Twitter feed here
• Follow women's college golf with Julie Williams here
• And follow all of college golf on Facebook by clicking here
Golfweek.com readers: We value your input and welcome your comments, but please be respectful in this forum.
---
---
---
---
---
---
---
---
---
---
---
---
---
---
---
---
---
---
---
---
---