College Women
Women's preview: Horizon League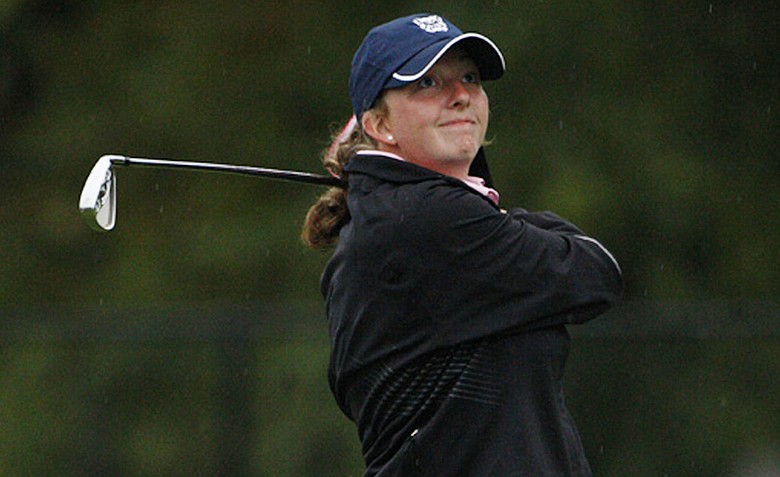 Wednesday, January 25, 2012
Butler soon will have to face a difficult question: Just how good can this team be without the leadership of Michele Nash? The senior has been an integral part of the team for three and a half years, and with one semester of collegiate golf left, she gets the ultimate honor from head coach Bill Mattingly.
"If she keeps it up, I would probably say that she's the best player that's played at Butler," he said, referencing a much more difficult competition schedule now than when he first arrived at the school five years ago to a team that had won four straight Horizon League Championships.
Nash ended last season by winning the conference championship and earning subsequent Horizon League Player of the Year honors. She qualified for NCAA regionals as an individual and was third on the leaderboard after Round 1. She was in contention to earn a ticket to the national championship until the bitter end - she went 5 over in the final seven holes.
Mattingly calls Nash a good inspriation to this team -- which is talented in its own right. Butler started the fall with three team titles.
"We had a reasonably good chance of winning our fourth tournament in a row and had a couple bad finishes on the round," Mattingly said. "Our last tournament up in Memphis was a little bit of a let-down."
Butler finished sixth and 10th in its final two fall events.
Despite the success, Mattingly isn't taking for granted a Horizon League win (Butler has won the AQ out of the conference five of the past seven years, including last year), but he's cautiously aware of the leg up this year's team would have after last year's experience.
"I would definitely anticipate that they wouldn't be quite so awed by the competition as they were last year," he said.
• • •
Top of the class: Butler
Best player in the fall: Michele Nash
• • •
Past champions
2007: Butler
2008: Butler
2009: Youngstown State
2010: Detroit
2011: Butler
• • •
Conference capsules
Butler (Golfweek/Sagarin Ranking: No. 151)

Won the first three tournaments of the season but finished 10th of 12 at the Memphis Invitational. Benefitting from the excellent leadership of Nash for one last season.

Loyola-Chicago (No. 193)

Three runner-up finishes and one win at a triangular to end the fall. One of three teams (Butler, Detroit) that have very legitimate chances of winning the Horizon League AQ. Senior Ann Vrdolyak is an excellent leader for this team.

Detroit (No. 201)

Highlight of the fall was winning its own event. Lindsay Lammers won two events and finished runner-up in a third - keep an eye on this girl.

Cleveland State (No. 209)

For a sign of what this team can do, look to its closing 18-hole team score of the season: a record-setting 312 at the Zippy Invitational. Another sign that Cleveland State could be on the rise? All seven players on the roster either set a new career low this fall or tied their old.

Valparaiso (No. 214)

Nearly won the Tennessee State Fall Classic as sophomore Michelle Kleckner won the individual title. The Crusaders only venture to Florida once in four scheduled spring starts -- here's hoping it's a warm spring in Indiana or there could be some rust by the time the conference championship rolls around.

Youngstown State (No. 220)

Won its own invitational and the Robert Morris Holiday Inn Golf Classic, both small fields. Roster heavy in freshmen and sophomores, but junior Sarah Heimlich is a good leader.

Wisconsin-Green Bay (No. 236)

Finishing fifth at the Western Illinois Invitational to end the fall should give this team a good starting point for spring. The Butler Spring Break Tournament will be a good test.

Illinois-Chicago (No. 246)

Newly formed team put together a solid fall season. Alexandra Perez stepped up as a consistent leader for the Flames.

Conference championship

April 27-29, Mission Inn Resort, Howey-in-the-Hills, Fla.

Lance Ringler's prediction

Butler. Look for the Bulldogs to follow the play of the best player in the Horizon League and win the conference title again.
• • •
Complete coverage
Wondering how your favorite conference is shaping up headed into the spring season? Who is our favorite to pick up the automatic qualifier? Check out our conference-by-conference break down with our complete coverage page here.
• • •
Going social with Golfweek
Want to follow our college gurus on Twitter? Here are some quick links:
• You can follow blogger Asher Wildman here
• You can find Lance Ringler's college Twitter feed here
• Follow women's college golf with Julie Williams here
• And follow all of college golf on Facebook by clicking here
Golfweek.com readers: We value your input and welcome your comments, but please be respectful in this forum.
---
---
---
---
---
---
---
---
---
---
---
---
---
---
---
---
---
---
---
---
---