College Women
Women's preview: Mid-American Conference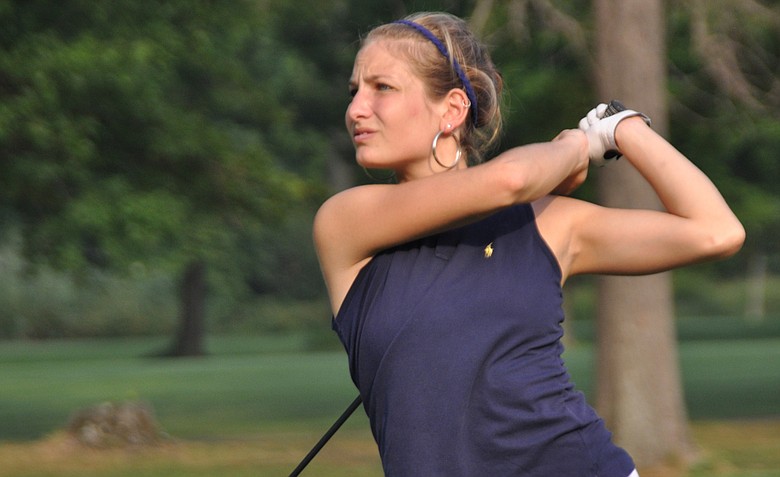 Tuesday, January 31, 2012
Last spring, Kent State graduated a player who head coach Mike Morrow calls one of the best in the history of the program. Martina Gavier's absence took some getting used to this fall.
The real test, however, will come as the Golden Flashes run a spring gauntlet that rivals the schedule of any top women's team. The five-tournament stretch, which begins with the Lady Puerto Rico Classic and ends at the Liz Murphy Collegiate, isn't for the feint of heart. Good thing Kent State has a trio of veterans to take the lead.
"We're really fortunate to have three good seniors," Morrow said. "They're outstanding individuals and very good players and super leaders. They're also very much tournament tested."
With that statement, Morrow is referring to Mercedes Germino, Shamira Marshall and daughter Mandi Morrow. Kent State has played its way into NCAA Regionals each of the past three years with these three players on the roster, earning an NCAA Championship berth in 2010.
Add freshman Jennifer Ha, who Morrow calls a "rising star" after Ha played No. 1 for the Golden Flashes most of the fall, and Kent State has plenty of depth to find success in the spring.
"That makes you seasoned veterans by the end of the year," Morrow said of the difficult schedule. "Especially playing good competition on great golf courses."
Kent State won't see many Mid-American Conference foes until the conference championship, but Morrow has kept a careful eye on them this year. He reels off a note about each as he runs down the list of conference teams. The bottom line is that the competition in the MAC is not to be underestimated.
The Golden Flashes aren't, either. Their schedule alone speaks to their level of talent.
It's as Morrow says, "You can play your way into tournaments and you can play your way out of tournaments."
• • •
Top of the class: Kent State
Best player in the fall: Mercedes Germino, Kent State
• • •
Past champions
2007: Kent State
2008: Kent State
2009: Kent State
2010: Kent State
2011: Kent State
• • •
Conference capsules
Kent State (Golfweek/Sagarin Ranking: No. 44)

Best tournament in the fall was the Mary Fossum Invitational (fourth). A strong threesome of seniors, and freshman Jennifer Ha makes a good addition.

Eastern Michigan (No. 78)

Won two events in the fall, the more impressive of which came at the Hoosier Fall Invitational, when the Eagles had to make up six shots on Notre Dame. Also finished second at the Pat Bradley Invitational to end the season.

Akron (No. 106)

Take note of Akron's runner-up finish the at the MAC Preview in October. Also worth noting: Akron graduates its first recruiting class in women's golf this spring.

Western Michigan (No. 136)

Stumbled at season opener, finishing at the bottom of the Golfweek Conference Challenge field. With much of the same squad that put together a three-win year in 2011, it's just a matter of this team finding its stride.

Toledo (No. 140)

A team of young talent. Won the MAC Preview, very promising for a shot at postseason.

Ball State (No. 164)

Earned a top-5 finish at every event in the fall until finishing last at the Hoosier Fall Invitational -- call that a fluke. Led by freshman Jenna Hague.

Ohio (No. 179)

Four fall starts, two top 5s. Keep an eye on twin sisters Megan and Meryl Weaver.

Bowling Green (No. 188)

Extremely busy fall schedule consisted of six events. Should be proud of top-5 finish at 17-team Redbird Invitational.

Northern Illinois (No. 224)

Slow fall in smaller-field events, but will benefit from two trips south in the spring. Four freshmen on this team, balances out three seniors.

Conference championship

April 27-29, Hawthorns CC, Fishers, Ind.

Lance Ringler's prediction

Kent State. Eastern Michigan and Akron are good, but Kent State is still that much better, even though the Golden Flashes might not be as good has we have seen in the past.
• • •
Complete coverage
Wondering how your favorite conference is shaping up headed into the spring season? Who is our favorite to pick up the automatic qualifier? Check out our conference-by-conference break down with our complete coverage page here.
• • •
Going social with Golfweek
Want to follow our college gurus on Twitter? Here are some quick links:
• You can follow blogger Asher Wildman here
• You can find Lance Ringler's college Twitter feed here
• Follow women's college golf with Julie Williams here
• And follow all of college golf on Facebook by clicking here
Golfweek.com readers: We value your input and welcome your comments, but please be respectful in this forum.
---
---
---
---
---
---
---
---
---
---
---
---
---
---
---
---
---
---
---
---
---