Open Championship: Royal Lytham deceptively difficult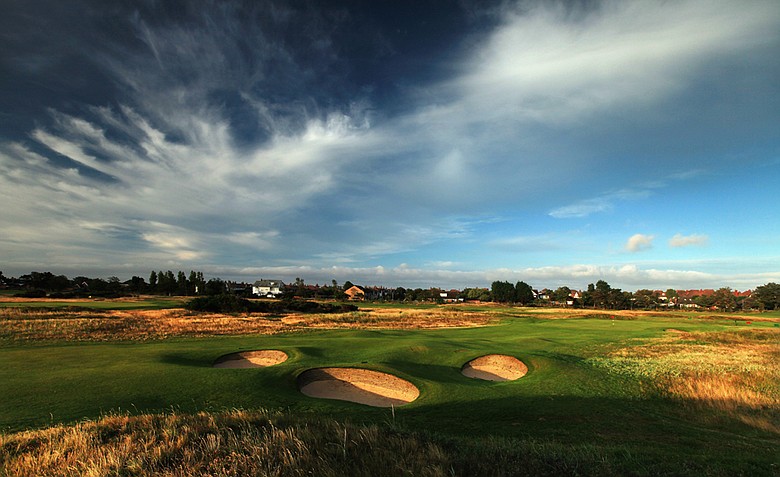 Sunday, July 15, 2012
The views aren't much. The Irish Sea, only a half-mile to the west, is separated from the golf course by a tree-lined railway line and six blocks of Victorian housing. Yet in Lancashire, 240 miles northwest of central London, sandy dunes ideal for golf await on a course rated No. 22 on Golfweek's Best Classic Courses list in Great Britain & Ireland.
At first glance, Royal Lytham & St. Annes Golf Club might not merit designation as linksland. But it sure plays like one of the classic Open Championship rota layouts, especially when the wind comes in and turns these ribbony, hummocked fairways into small versions of land-mined terrain.
Small wonder the golf ground, which dates to 1886, is among the most storied of all British championship venues – home to 10 Open Championships along with four British Amateurs, three Senior Open Championships, four Ladies British Amateurs, three Women's British Opens, two Ryder Cups and a Curtis Cup.
As befits a layout whose artisanal heritage includes George Lowe, Harry Colt, Herbert Fowler and Henry Cotton, the course has evolved. The latest tweaks overseen by Martin Ebert include marginally more than superficial editing of a tract that last held the Open Championship in 2001, when David Duval captured his first (and only) major title.
That event was rendered infamous when third-round leader Ian Woosnam discovered on the second tee Sunday that he had played the par-3 first hole with a 15th club in his bag. The ensuing two-stroke penalty cost him dearly, as it weighed upon the Welshman's mind the rest of the way. He tied for third.
For this month's championship, Royal Lytham & St. Annes has been lengthened, made a bit narrower in the driving lanes and had its par knocked back a stroke. A laughably short par 5 (No. 6) will play as a par 4. The course has been stretched 181 yards, with new tees comprising the bulk of the distance. The one exception comes on the par-5 seventh, where a new green is 32 yards back of the old putting surface, stretching the hole to 589 yards.
Royal Lytham is among the most prosaic of British championship links. It lacks the natural coastal exposure of Turnberry and Muirfield. It doesn't claim the towering dunes formations of Royal Birkdale or Royal St. George's. And there's none of St. Andrews' enchanting medieval charm. But it's also not as grim as Carnoustie. What defines Royal Lytham is a series of demanding holes played across ground marked by steep, eyebrow bunkers that pop up out of the land and let you know they are on guard.
The wind, prevailing off the Irish Sea from the northwest and tending to affect drives across the line of play, makes it difficult to keep the ball on line. That task is made all the more urgent this time with the addition of two dozen bunkers along prime landing areas – bunkers that, like traditional links hazards, function as giant vacuum cleaners to draw in anything that comes near them.
The bunker patterns at Royal Lytham promote play down the middle and relentlessly punish shots that stray even slightly off-line. It's a shame that most of the bunkers (204 total) have the same basic circular shape and appearance, because their placement is intriguing. Nowhere is this effect more charming than at the shortest hole on the course, the 164-yard ninth, set at the southeastern end of the property. The putting surface there settles into a hollow and is surrounded by nine pearl bunkers.
The mottled links grasses here – browntop bent, fescue, Yorkshire fog, Poa annua and perennial ryegrass – provide a tight, fast-running turf cover that places an emphasis on crisply hit iron shots from the fairways. It's often underappreciated how such turf types reward precise ballstriking, while punishing approaches that are not properly struck.
The greens, averaging 5,000 square feet, are not the prime strategic feature – thus their relative modesty of slope and contour. The key here, as with any premier links course, is controlled play and roll on every shot.
With the two par 5s – the seventh and 11th – running opposite each other, it's almost certain that one of them will be reachable in two for most of the field each day. And there are enough short par 4s on the back nine that one of them might be drivable – most likely the 358-yard 16th, though the risk of a blind drive to a steeply trapped fairway is great. The threat here and on the entire concluding stretch of six consecutive par 4s is how severe the penalty can be for deviance from an ideal line off the tee.
That's especially the case at the famous dogleg-left, 467-yard 17th.
A plaque commemorates the nasty bunker on the inside left of the fairway from which Bobby Jones hit a miraculous mashie (5-iron) from 175 yards onto the green in 1926 to seal his first Open Championship victory.
It's one of those places that makes you realize how skilled – and lucky – you have to be to play well here. It's not a course that will ever win a beauty contest. But it's a perfect setting for an intriguing Open Championship.
Golfweek.com readers: We value your input and welcome your comments, but please be respectful in this forum.
---
---
---
---
---
---
---
---
---
---
---
---
---
---
---
---
---
---
---
---
---