Anchoring ban? Players could ask for own set of rules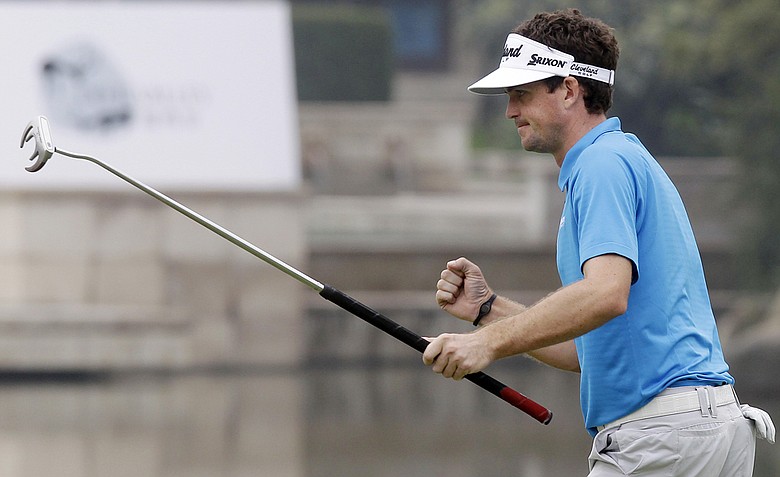 Tuesday, July 31, 2012
AKRON, Ohio – Most of the players on the range this week at the WGC-Bridgestone Invitational know that the "anchoring" putting stroke likely will be banned after the USGA and R&A meet in September.
The fact that the change won't go into effect until 2016, with the next edition of the Rules of Golf, will help some players. But for the growing number of players on the major professional tours who have been anchoring a putter to their belly or sternum for much of their careers, the transition could be difficult.
"A lot of the ones now are good putters to begin with," said instructor Dave Stockton, the two-time PGA champion who is regarded as a putting guru. "These kids I don't think will have any problem adjusting, I really don't."
Keegan Bradley, Webb Simpson and Ernie Els are three of the four current major winners who used a belly putter in those victories. Els and Bradley have said they would do what was needed if the stroke were to be deemed illegal.
In fact, here on the Firestone Country Club range, Bradley showed a method of putting, using his current belly model and not having the handle touch or anchored to his stomach.
"I'm not sure how to react to it, to be honest," Els said to any potential anchoring discussion. "If they want to ban it, that's fine. I'll play a different way. It's helped me with the shorter putts, and it's helped me regain my confidence in my stroke."
But Els who has gone back and forth between belly and conventional strokes, wonders about the younger guys who have come of age with the belly stroke.
"It's different with guys who had putting problems and go to the long putter because it helps them out, whether it's their nerves or whatever it is," Els said. "But guys like Webb and Keegan, who've been putting with it since they were teenagers, that's going to be difficult for them to go to a short putter."
Jim Furyk, a PGA Tour Policy Board member, suggested in a news conference at the RBC Canadian Open that if the anchoring stroke were to be outlawed, then the Tour might have to consider whether to abide by the rule.
Steve Stricker, who also is on the Policy Board, said the membership will have a voice.
Historically, the PGA Tour has conformed with USGA rules changes, including the shift to smaller iron grooves three years ago.
At most PGA Tour events, a local rule regarding loose impediments in a bunker effectively negates the Rules of Golf. According to the USGA and R&A, a player cannot remove the impediment in a bunker. But at many events, the Tour uses a local rule that permits the removal of a loose impediment without penalty.
But in almost every other instance, the PGA Tour and the Rule of Golf are in lockstep. So if the PGA Tour were to deviate from the Rules of Golf in anchoring, one of the arguments is that the decision could open a Pandora's box of requests to make numerous changes depending on the different constituency, and that could be a problem for the Tour.
"I really don't understand why bifurcation couldn't work," Furyk said in Canada. "I'm sure someone could give me a good idea why. I just haven't heard it yet, if that makes sense. I honestly think you should play from a different set of rules than issued. I have no problem with that."
Golfweek.com readers: We value your input and welcome your comments, but please be respectful in this forum.
---
---
---
---
---
---
---
---
---
---
---
---
---
---
---
---
---
---
---
---
---