Martin: Rough is 'inconsistent' at Olympic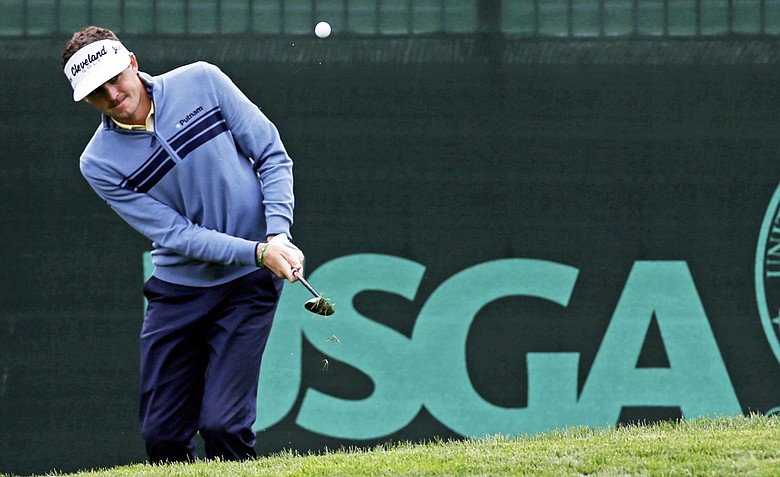 Wednesday, June 13, 2012
SAN FRANCISCO – The rough is always part of the story at the U.S. Open. Sometimes it's too tall. Sometimes it's too forgiving. It was big news when Mike Davis introduced the "graduated rough" that increased in length as a player strayed farther from the fairway. The best characterization for this week's rough is "inconsistent." Steve Stricker called it "spotty."
---
Photo Gallery
2012 U.S. Open: Wednesday's practice round
Check out photos from Wednesday's practice round at the 2012 U.S. Open at The Olympic Club.
---
There are two types of grass in Olympic Club's rough: Poa annua and rye grass. The differences between the two means that some luck will be involved for players who miss Olympic's sloping fairways.
"You truly can get all kinds of different lies," said Mike Davis, the U.S. Golf Association's executive director. "You may get a lie in the rough where you could virtually hit a (3-wood) out of it or you may get a lie right literally a foot from it where it's sunken into some rye grass and it's more of a chop-out type shot.
"These players know they don't want to be in the rough, but it's a little bit like an Easter egg contest: When you go up there, you might find an egg and you might not. Your egg might be sitting up and it may not. So it's going to be interesting."
Players never like when luck is involved. They spend countless hours perfecting precision. Davis, though, isn't bothered by it, though. Golf is an outdoor game, and that means some things are out of a player's control. It's part of the game's charm.
"I think one of the messages we want to spread not only for the U.S. Open but for all golf is that roughs shouldn't be perfectly consistent," Davis said. "And if you get some good lies, that's OK. If sometimes you're penalized more than others, that's OK. It's like being in the fairway and getting into a divot. One of the beautiful things about golf is, play your ball as it lies and really figure out what you've got and play it from there."
The rough isn't keeping players from hitting drivers, though. Rory McIlroy estimated he would hit nine per day, as did Bubba Watson, who said, "I think we're probably going to hit around nine, just so I can blast it down closer to the green and get it out of the rough."
Said McIlroy, "The rough is not as bad as maybe in previous years. There's holes, for example, like 18 where the rough on the left, the left of that fairway, you just can't go in it. It's brutal.
"But if you miss it on other parts of the course, you can actually get a decent lie and you can get a fairly simple shot to the green. So really, you just need to know your way around the golf course and know where you can miss it."
Golfweek.com readers: We value your input and welcome your comments, but please be respectful in this forum.
---
---
---
---
---
---
---
---
---
---
---
---
---
---
---
---
---
---
---
---
---