Young N.C. State squad 1st in history to make NCAAs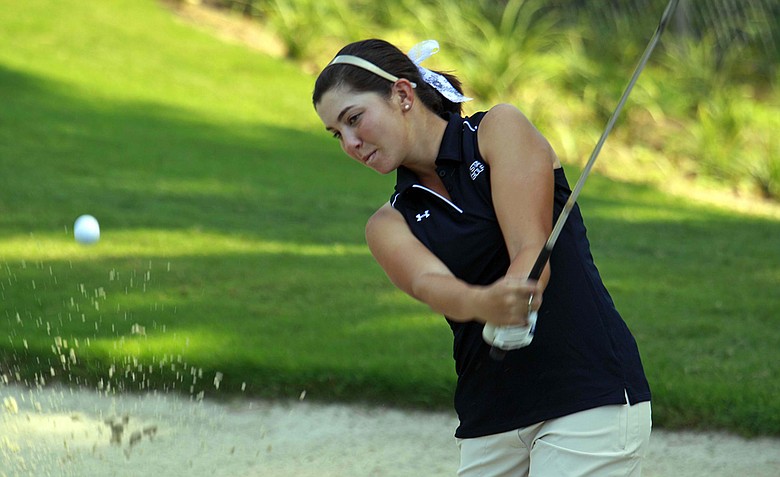 Thursday, May 17, 2012
In a slow, southern drawl, Page Marsh says its hard to rile up her young North Carolina State team. The way she says it, it's hard not to believe her.
The results support the statement, too. Marsh, in her 12th year coaching the Wolfpack, will take her team to the national championship next week for the first time in program history.
Now that N.C. State has secured its place at Vanderbilt Legends Club in Franklin, Tenn., Marsh can breathe again. Through three days at the NCAA Central Regional, the Wolfpack remained firmly in the seventh spot on the leaderboard, just one spot above the magic eight that would earn a trip to the season's grand finale. Though technically safe, Marsh said she never considered it that way until the last putt dropped.
That last putt, by the way, was a birdie at No. 18 from freshman Augusta James. It came not long after a birdie at No. 17 from sophomore Brittany Marchand. The Wolfpack ended the day two shots ahead of Arkansas, the last team to qualify for nationals from the Central Regional.
N.C. State's roster at the national championship will consist of two freshmen, two sophomores and a junior. Marsh says the No. 5 player can deliver the top score on any given day – the sign of a truly great team. With such a young bunch, she wasn't entirely certain what to expect this year, and saw little point in early-season predictions.
"Possibilities were there, but always with your college golfers, and with a young group, you recruited them in one environment and you've moved them to another," she said.
That's especially true for this roster. Four players in the starting five are Canadian-born (James, Marchand, freshman Vivian Tsui and junior Amanda Baker). The fifth, sophomore Ana Mendez, is from Mexico.
N.C. State won three times this season and is ranked No. 24 by Golfweek. They were seeded eighth at the Central Regional. Marchand says a national championship berth was a goal for this team from the beginning, regardless of an inexperienced roster. When the team came together in the fall, Marchand had a feeling.
"I knew – and Coach knew – when they came in that we were going to have a really solid team," Marchand said.
The pressure to perform well in the postseason was relieved slightly after the Wolfpack weathered something of a rough patch in the spring. The team finished sixth of nine teams at the ACC Championship and 11th of 17 at the Bryan National Collegiate.
"We turned our game on at the right time," Marchand said. "It's all worth it in the end."
From Marsh's perspective, now the rest of the college golf world gets to see the grit and moxie that defines her team.
"What I really noticed about them the whole week (at regionals) is they were very business-like," Marsh said. "They did not have an atmosphere at all about them that, 'Oh, we're just happy to be at regionals.' It was very much business at hand and therefore it didn't take a lot of inspiration-type things, it took some reminders of the things they had within themselves."
Don't expect that attitude to change in Franklin.
Golfweek.com readers: We value your input and welcome your comments, but please be respectful in this forum.
---
---
---
---
---
---
---
---
---
---
---
---
---
---
---
---
---
---
---
---
---