NCAAs: Balicki breaks down the odds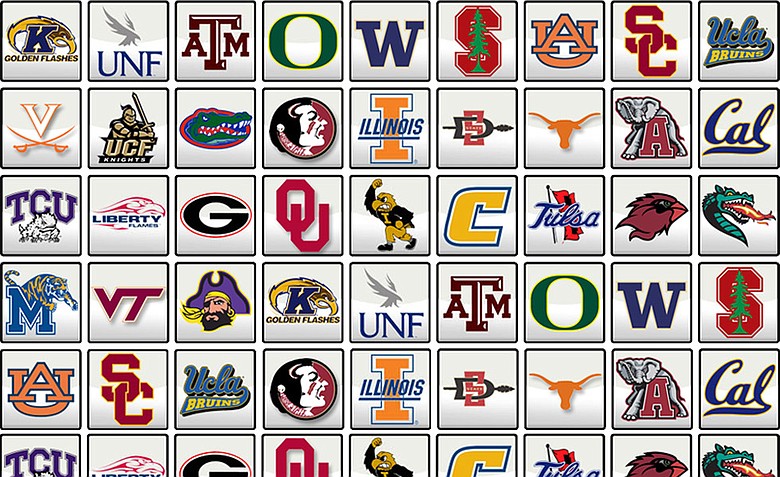 Monday, May 28, 2012
Thirty teams. All with one main goal in mind: win the 2012 NCAA Men's Division I Championship.
That quest begins this Tuesday at Riviera Country Club in Pacific Palisades, Calif., and come Sunday, June 3, only one will hoist the championship trophy.
Which one is pretty much anyone's guess. Consider all 30 teams are among the top 55 in the Golfweek/Sagarin College Rankings. Nine of them are ranked in the top 10, 12 in the top 15, and 18 in the top 25.
But before the first tee shot is hit, let's take a look at the starting field, and which teams might be the contenders and which ones are the pretenders.
Best Bets (3-1)

Alabama (Golfweek/Sagarin Ranking: No. 2)

Tide has plenty of horsepower to produce first NCAA golf title in school history.

Texas (No. 1)

Top-ranked and top-seeded Longhorns look to cap off great season with biggest win of them all.

California (No. 6)

Da Bears primed to make it a post-season sweep -- Pac-12, West Region and NCAA.

UCLA (No. 3)

Last time USC was NCAA host (1988) Bruins won title -- why not do it again.

USC (No. 4)

Difficult for a host team to win national crown, but Trojans have the talent to do it.






Chief Challengers (7-1)

Auburn (No. 5)

3 wins and 11-for-11 in top 4s show Tigers have the talent to make a run.

Stanford (No. 8)

Cardinal won season opener at Olympia Fields and look to close in same fashion at Riviera.

Washington (No. 11)

Victory at Southwest Region may have Huskies peaking at just the right time.

Oregon (No. 7)

Ducks lost Pac-12 in playoff, but with 6 wins this season are a force to reckon with.

Texas A&M (No. 10)

Big-12 champs have placed out of top 5 just once in 13 starts so watch out.






Don't Count 'Em Out (10-1)

North Florida (No. 13)

Ospreys are looking to cap one of best season's ever with biggest win ever.

Kent State (No. 16)

Golden Flashes always seem to do well on tough courses, and Riviera is a tough course.

San Diego State (No. 14)

Aztecs have become one of country's top-tier teams and ready to show it.

Illinois (No. 31)

Sometimes overlooked, but Big 10 champs can grind it out and make it happen.

Florida State (No. 19)

Not many gave 'Noles much of a chance to get out of regionals, but here they are.






If They Have a Hot Week (20-1)

Florida (No. 18)

Gators have potential, but can they put it all together at this most opportune time.

Virginia (No. 17)

If Ben Kohles gets some help from his friends, Cavs can make some noise this week.

UCF (No. 22)

Knights have not finished out of top 5 this spring, but now competition level rises.

Chattanooga (No. 32)

Mocs may be saving best for last; no wins until Southern Conference and South Central Region.

Iowa (No. 26)

Only victory was in own event so Hawkeyes are going to need to kick it up a notch.






If They Catch Lightning in a Bottle (30-1)

Oklahoma (No. 28)

Sooners are a program on the rise, but still may be a year away from truly contending.

Georgia (No. 24)

After losing 3 All-Americans, advancing to finals is quite an accomplishment for young Bulldogs.

Liberty (No. 29)

Flames are hot with wins in last three starts including Big South and East Region.

TCU (No. 39)

Julien Brun can't do it alone, so Horned Frogs need to provide plenty of help.

East Carolina (No. 35)

Pirates hoping first-ever trip to NCAA finals provides a lasting memory.






When You Wish Upon a Star (50-1)

Virginia Tech (No. 48)

Hokies have no wins this season; don't look for that trend to change at Riviera.

Memphis (No. 40)

Just hope the Tigers aren't wishing upon one of the Hollywood-type stars.

UAB (No. 33)

Not sure of Blazers are quite ready to take on the big boys, especially on this stage.

Lamar (No. 49)

Advancing to Elite 8 would make Cardinals the Cinderella story of the week.

Tulsa (No. 55)

Hurricane have been more like a tropical storm this season, but, hey, their dancing with the stars.
Golfweek.com readers: We value your input and welcome your comments, but please be respectful in this forum.
---
---