Merrilee Crain, Turnstile vice president, passes away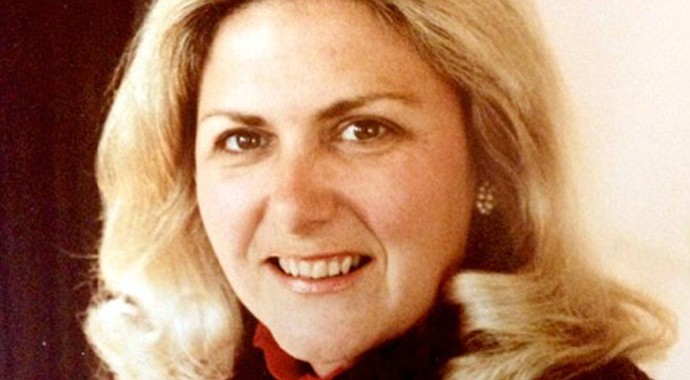 Monday, November 5, 2012
Merrilee Patterson Crain, vice president and board member of Turnstile Media Group, publisher of Golfweek, died Friday, Nov. 2, 2012, at 8:30 p.m. of complications from cancer. She would have turned 70 on Nov. 27.
Francis X. Farrell, president and CEO of Turnstile, said Merrilee's passing leaves the company feeling a great sense of loss and an even greater sense of gratitude.

"Merrilee had a generous and direct way of sharing the things that concerned her as well as the things that pleased her," he said. "While many have worried about testing new digital platforms or new marketing strategies, Merrilee always remained interested, first and foremost, in Turnstile's people and the families that support them.
"Turnstile's family mourns Merrilee's passing with the rest of the Crain family, but the legacy of Merrilee's caring way endures and strengthens us and the products we create."
Merrilee was active in charitable, business and family activities. She served on the board of the Orlando Museum of Art, started the Gourmet Gala for the March of Dimes in Chicago, and was a board member of the Hubbard Street Dance Company and the Goodman Theatre.
A woman of many talents and interests, Merrilee helped design the Crains' Bermuda-style home in Windermere, Fla., and the office building for Turnstile, which also publishes Golfweek and Professional Artist magazines. Husband Rance Crain is chairman of Turnstile and president of Crain Communications, publisher of Advertising Age and Automotive News. Merrilee was secretary and a board member for Crain.
One of her proudest accomplishments was authoring a book on her Patterson family history as it flowed through a cottage her father's parents bought in 1919. The Craigville, Mass., cottage, which the family still owns, was bought for $4,025. She painted her rendition of the cottage for her book.
Merrilee was born Nov. 27, 1942, in Providence, R.I. She grew up in Winnetka, Ill., where she graduated from New Trier High School. After attending The University of Illinois, she graduated from The Katherine Gibbs School in Boston and worked in the engineering department of IBM in Evanston, Ill.
Merrilee met her husband in 1965 on a blind date arranged by Rance's brother, Keith. They were married eight months later. The couple raised their two daughters, Heather and Cindi, in Lake Forest, Ill., and now have six grandchildren. They split their time between Windermere, Fla., and Centerville, Mass.
"Merrilee was an extraordinary woman," her husband said. "It's very rare that a person combines creativity and intuition with a practical side but Merrilee did. She came up with elegant solutions to problems that eluded the rest of us, and people gravitated to her for advice and counsel. We will miss her love, her pixyish sense of humor, her generosity and her invincible can-do spirit."
Merrilee is survived by Rance, her mother, Frances, who turned 100 this year, her brother Pat Patterson, her daughters Heather and Cindi, and six grandchildren, Candace, Ramsay, Emery, Everett, Grayson and Atlas.
Golfweek.com readers: We value your input and welcome your comments, but please be respectful in this forum.
---
---