College Men
Robert Morris' Prokay recipient of David Toms Award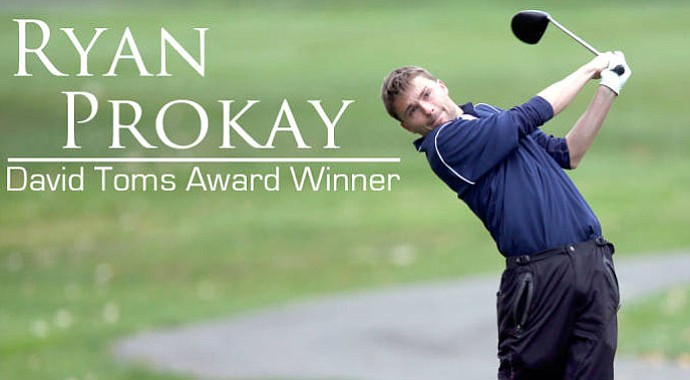 Thursday, April 4, 2013
Ryan Prokay, a sophomore at Robert Morris University, has been named the recipient of the David Toms Award, which is presented to a men's collegiate golfer who has overcome adversity to achieve collegiate success.
Prokay was diagnosed with Tourette syndrome due to motor and vocal tics. His symptoms became more severe over the years and has led to a twitch as well as vocalizing noises uncontrollably.
When Prokay was in fourth grade, he started to take a vitamin supplement for Tourette syndrome. The supplement helped to somewhat suppress his tics until he was 17. The supplement, which helped him for so many years, began to cause difficulty breathing. It was determined that a virus that Prokay had contracted made him allergic to the supplement, and he had to stop using it.
Since starting college, Prokay has endured symptoms that included twitching and self-hitting so severe that he has broken several ribs. He struggles with anxiety and depression.
On the golf course, it might take him several minutes to calm himself enough to hit his shot.
Despite his difficulty with Tourette's, Prokay has maintained a 3.96 GPA and 76.3 scoring average.
"Winning this award means a lot to me," said Prokay, of Grove City, Pa. "I've overcome some very difficult challenges in my life, and it is nice to be recognized for overcoming those challenges. I would like to thank David Toms, the GCAA and the award committee for selecting me for this prestigious award. I would also like to thank my family and friends for the support they have given me throughout my life. None of this would be possible without their help."
Information from the Golf Coaches Association of America was used in this report
Golfweek.com readers: We value your input and welcome your comments, but please be respectful in this forum.
---
---
---
---
---
---
---
---
---
---
---
---
---
---
---
---
---
---
---
---
---