Junior Boys
Sage Valley: International flavor at its best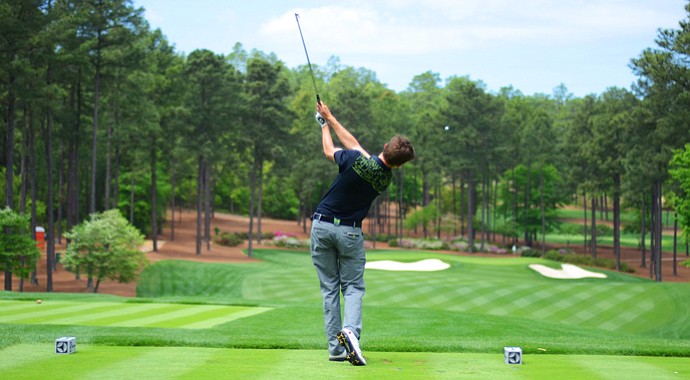 Friday, April 26, 2013
---
Photo Gallery
PHOTOS: Junior Invitational (Thursday)
We take you inside the ropes at the Junior Invitational at Sage Valley on Thursday.
---
GRANITEVILLE, S.C. – Selecting the field for any highly ranked event is difficult. So many players deserve to be here, but only a few are selected. The Americans are the easiest players to invite because they are in our backyard, but did you ever wonder how the Junior Invitational executive committee selects the international field?
Since its inception three years ago, the Junior Invitational at Sage Valley always went to the governing bodies of different countries to select the field. Those countries always sent their list of names, but the executive committee felt that there could be a better way to identify the world's best.
It started with Travis Thompson, an executive-committee member for the Junior Invitational, started researching how to find the top players from Europe, Asia and South America.
Thompson talked to different college coaches to see what players they were recruiting and which tournaments were the ones to watch.
In December 2012, the executive committee decided to start with the field at the Junior Orange Bowl in Miami. They handed out six invitations at the tournament. Junior Orange Bowl champion Patrick Kelly received one.
From there, the committee invited players who played on their respective Junior Ryder Cup teams and players who won major European junior or amateur events. Next they went to the top 100 in the World Amateur Golf Rankings. That's where they came up with the 18 international players that comprise of the field this week at Sage Valley.
"It's all about the top 54 in the world so to be part of that, and the top 18 international, is pretty special," Matthew Fitzpatrick said. Fitzpatrick is No. 12 in the World Amateur Golf Rankings. He won 2012 British Boys Championship and will attend Northwestern in the fall.
Most of the international players have not been to Sage Valley before.
Said German Junior champion Dominic Foos, 15: "It's a great honor (to play here) and I just heard so much about this tournament, and it's even better than what I've heard." He'll be playing for the first time at the Junior Invitational. He represented the European Junior Ryder Cup Team in September.
Another newcomer, Max Orrin, of England, has won stateside before. Orrin is the reigning AJGA Thunderbird Invitational Junior champion. He hopes his winning ways over the pond can continue, but he knows that will come with hard work.
---
Video
Video: Sage Valley Cribs with Doug Ghim
---
"The course is perfect. It's definitely tough coming in, a tough stretch of good golf holes, but it's perfect so far for me," Orrin said.
Returner Emil Sogaard of Denmark finished in the top 25 last year and is the No. 1-ranked player (under the age of 19) in Denmark. He feels that if his short game shows up this week, with his length off the tee, he has a good chance to win.
So could this be one of the best international group of players the Junior Invitational has seen? Of the 18 players, four are in top 100 of World amateur Golf Rankings, while a total of eight are in the top 200.
No international player has won the Junior Invitational at Sage Valley.
This year 12 countries are being represented – Argentina, Bolivia, China, Denmark, England, France, Germany, India, Norway, Poland, South Korea and Venezuela. Players from around world are trying to become to first international player to wear the gold jacket on Sunday afternoon.
It won't be easy.
Golfweek.com readers: We value your input and welcome your comments, but please be respectful in this forum.
---
---
---
---
---
---
---
---
---
---
---
---
---
---
---
---
---
---
---
---
---