Junior Boys
Sage Valley: Final-round tee times and groupings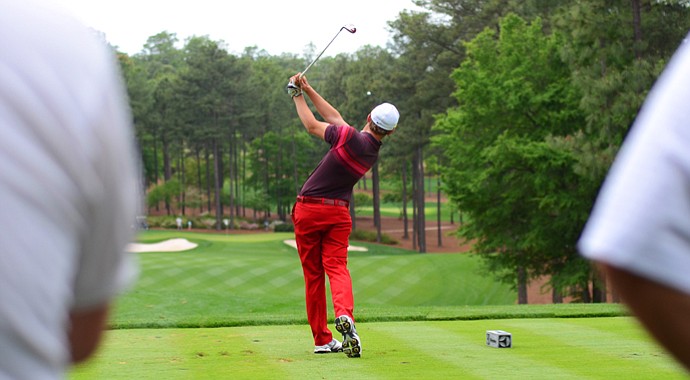 Saturday, April 27, 2013
GRANITEVILLE, S.C. -- Check out the final-round tee times at the Junior Invitational at Sage Valley. Tee times were moved up to split tees and an 8 a.m. start due to expected bad weather in the area.
Off No. 1
8 a.m.: Dominic Foos, Davis Riley, Patrick Kelly
8:10 a.m.: Jaime Lopez Rivarola, Aaron Wise, Gordon Neale
8:20 a.m.: Cameron Champ, Austen Truslow, Derek Castillo
8:30 a.m.: Thomas Lim, Matt Gilchrest, Kyle Sterbinsky
8:40 a.m.: Doug Ghim, Jorge Garcia, Peter Kim
8:50 a.m.: Jack Maguire, Greyson Sigg, Austin Connelly
9 a.m.: Matthew Fitzpatrick, Corey Pereira, Rico Hoey
9:10 a.m.: Sam Burns, Carson Young, Austin Langdale
9:20 a.m.: Sam Horsfield, Kristoffer Ventura, Robby Shelton
Off No. 10
8 a.m.: Emil Sogaard, Nicolo Galletti, Won Jun Lee
8:10 a.m.: Jeremy Grab, Tae Wan Lee, Jan Szmidt Jr.
8:20 a.m.: Alexander Matlari, Danny Guise, Ki Taek Lee
8:30 a.m.: Dylan Wu, Max Orrin, Adrej Bevins
8:40 a.m.: Jose Montano, Michael Pisciotta, Adam Woods
8:50 a.m.: Victor Wiggins, Carl Yuan, Alejandro Tosti
9 a.m.: Zachary Olsen, Maximilian Mehles, Zachary Bauchou
9:10 a.m.: Benjamin Griffin, Brad Dalke, Romain Langasque
9:20 a.m.: Jacob Joiner, Rigel Fernandes, Max Greyserman
Golfweek.com readers: We value your input and welcome your comments, but please be respectful in this forum.
---
---
---
---
---
---
---
---
---
---
---
---
---
---
---
---
---
---
---
---
---