Brandt Snedeker's apparel for 2013 PGA Championship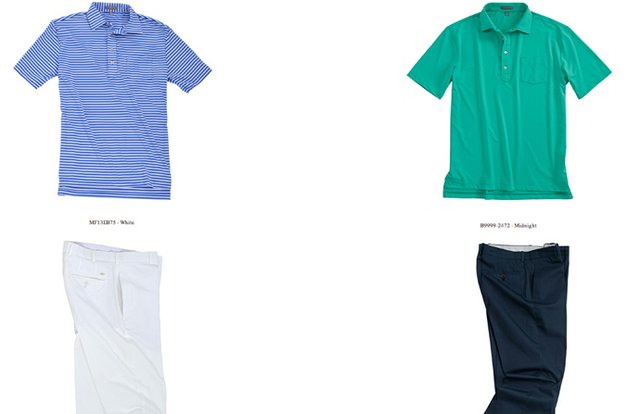 Brandt Snedeker's scripted apparel for the 2013 PGA Championship has been released.
He'll be wearing Peter Millar at Oak Hill in Rochester. On Thursday, Snedeker will wear a sapphire striped polo with white pants. On Friday, he will wear an Atlantis/green polo and midnight pants. Starting off the weekend, he will wear an ivory polo with redish/pinkish pants. During the final round he will support a pink polo with gray slacks.
Latest Related Headlines