Webb Simpson's apparel for 2013 PGA Championship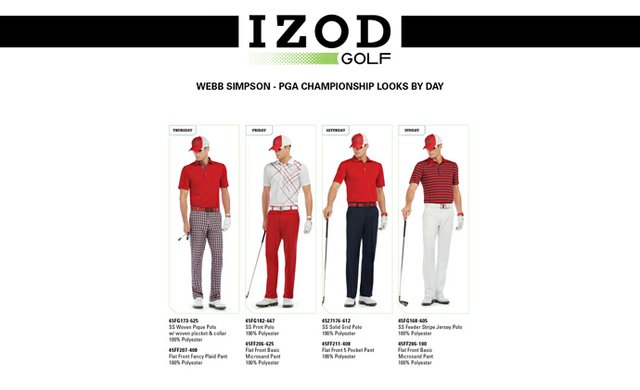 Webb Simpson's scripted apparel for the 2013 PGA Championship at Oak Hill has been released.
Simpson will wear an assortment of red IZOD outfits for each day in Rochester. On Thursday, he will wear red polo with plaid pants and a red belt. On Friday, Simpson will wear a white polo with red pants and a white belt. Over the weekend, Simpson will wear black pants with a red polo and belt. For the final round, he'll wear a red and black striped polo with white pants and belt.
Latest Related Headlines