FootJoy introduces the DryJoys Casual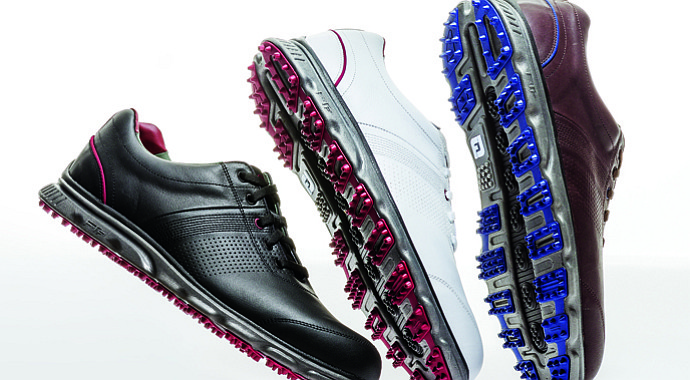 Thursday, December 12, 2013
FootJoy introduced a new performance spikless golf shoe on Dec. 11 – the DryJoys Casual. Part of the DryJoy family footwear line, the Casual shoe features a soft, waterproof leather and lightweight TPU traction element for traction on and off the course.
A new polymer outsole material called Fine-Tuned Foam (FTF) was developed for the DryJoys Casual. FootJoy says FTF is 10% lighter that EVA Foams enhancing cushioning and shock absorption for added comfort. The Casual has two distinct layers of FTF.
It also has TPU skeletal traction stripes in the outsole for traction and lateral stability during the golf swing. According to FootJoy, it delivers maximum comfort and creates the most performance-driven spikeless midsole/outsole component ever from the company.
"The result is a category of shoes that are luxuriously soft and comfortable but perform like nimble, high-end athletic footwear," said Mike Foley, Director of Product Management, FJ Footwear. "It was this combination of comfort and performance that attracted Hunter Mahan, who was the first player to wear DryJoys Casual shoes on Tour, unveiling an early prototype at the Open Championship."
• • •
Availability: White and Black, Dec. 15; Dark Brown, Feb. 1
Four additional colors will be introduced in the spring
Price: $180
Golfweek.com readers: We value your input and welcome your comments, but please be respectful in this forum.
---
---
---
---
---
---
---
---
---
---
---
---
---
---
---
---
---
---
---
---
---