Fashion
McDowell likes 'old-school vibe' in golf clothes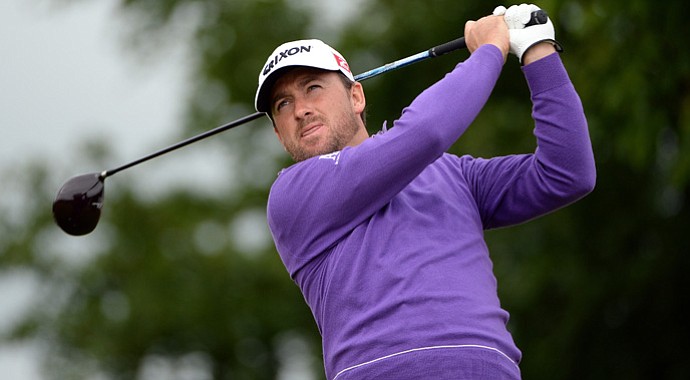 Monday, January 12, 2015
ORLANDO, Fla. – How does Graeme McDowell describe his golf fashion?
"An old-school vibe," he said.
And McDowell wanted to keep that when he started to design his clothing line.
He was approached by Kartel, a Dublin, Ireland-based company, in 2011 after not being associated with a clothing brand for most of his career. He was using Kartel's knitwear, and that's how the relationship blossomed.
When McDowell sat down with Kartel, he was blown away with what the team proposed.
"They went into my name and my whole genealogy of the McDowells, traced all this stuff back to stuff I didn't even know," said McDowell, a Northern Irishman who lives at Lake Nona Golf & Country Club here. "It was pretty amazing. They really created quite an authentic brand. They put quite a lot of substance behind what we do, a lot of the material we use, the colors we use. A lot of our logos and mottos and stuff are all based on my family's genealogy, which is pretty cool. It's classical, well put-together materials, simple, understated, but really good cuts."
Kartel went as far as picking out certain colors that should be in the clothing line, which is called G-Mac by Kartel, from his family crest. The color, purple, has become one of the line's signature colors.
Another signature color? The cotton-candy pink that he wore when he won the U.S. Open in 2010 at Pebble Beach. He has tried to make it his Sunday color.
"I like nice, pastel bright colors, depending on what time of the year it is," McDowell said.
But the type of shirts and slacks he wears also are important to McDowell.
"I never really kind of liked to look like any of the other guys, and I always liked the classical, retro, harder-collar type of shirts," he said. "A nice button-down collar, a shirt that washes well and you can pull out of a suitcase and still look pretty cool, the collars don't get messed up and I like the whole button-down look. Just based on my own fashion sense, I've always liked to be smart and put together without being too loud and too brash when I'm out there."
He's also not afraid to rock some polka dots or other eye-popping patterns, and he hopes his brand clothing grows in 2014.
"Hoping to bring some more shorts into the line; the shirts have two or three nice materials," he said. "I wear the lightweight-playing shirt. I'm passionate about the knitwear, and that probably has something to do with growing up in Ireland.
"I think we've been very happy with the response our stuff has had so far. People know where they can get it and can we see more of it. I'm hoping to drive that more next year."
Golfweek.com readers: We value your input and welcome your comments, but please be respectful in this forum.
---
---
---
---
---
---
---
---
---
---
---
---
---
---
---
---
---
---
---
---
---
---