Number Crunching 2013: Jonathan Byrd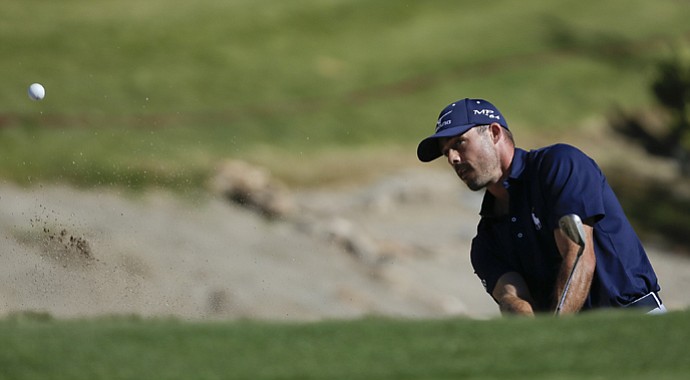 Friday, December 20, 2013
Over the final two weeks of 2013, we will be breaking down players that rose and fell over the past 12 months. Check out the entire series here.
• • •
Jonathan Byrd
Ranking/movement: -413 (No. 93 to 506)
Why the fall? He missed the first three months of 2013 after left wrist surgery, came back too soon, couldn't practice as much, hit bad shots, lost confidence and put too much pressure on his putting. Hence, his streak of 11 consecutive years in the top 115 of PGA Tour earnings ended with a thud. He made only five cuts in 16 starts and dropped to 148th in money after being 50th and 22nd the previous two years. The bright spot for the five-time Tour winner was a tie for second at the Reno-Tahoe Open.
Oddly, Byrd ranked 181st in ballstriking and total driving – Tour categories he led in 2009, his first full year with instructor Mike Bender. Byrd also dropped from 41st in strokes gained-putting in 2012 to 178th. Hence, he and Bender have gone back to basics, to what worked before.
"I was making more tweaks than I needed to make, and it just snowballed," Byrd said. "I never got things right with my swing and putting, and my confidence kept dropping."
His doctor told him to return to competition four months after surgery. The 35-year-old came back after five months and said Tom Watson had told him to give it another month for purposes of belief.
"In hindsight I wish I had come back later. Not for the wrist but to have more confidence," said Byrd, who has 10 events in the 2013-14 season to earn $166,517 under a major medical extension. "You just don't jump back into the rhythm of it."
He also reset goals with mental coach Morris Pickens and entered the new season focusing on shot decision-making, pre-shot routine, execution and time between shots.
Byrd says: "I have a baseball-player buddy who was injured a long time and said the game felt so fast when he came back. I can relate to that. I felt I put in a lot of work, and deep down it never felt right. It was just kind of a blur. I was anxious, on edge, just trying to get it going. . . . It was pretty hard (emotionally). I struggled with being depressed because my game wasn't where I wanted it to be."
Golfweek.com readers: We value your input and welcome your comments, but please be respectful in this forum.
---
---