Number Crunching 2013: Luke List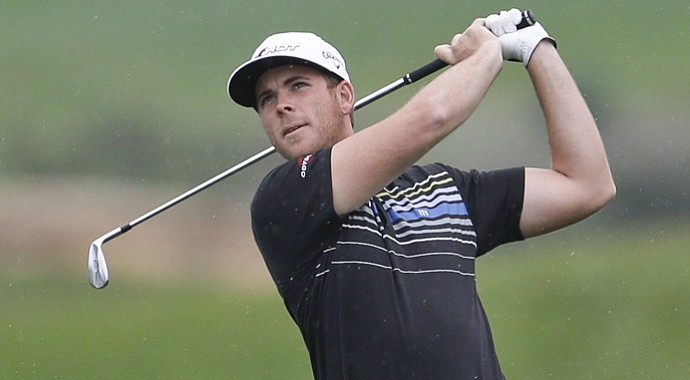 Monday, December 23, 2013
Over the final two weeks of 2013, we will be breaking down players that rose and fell over the past 12 months. Check out the entire series here.
• • •
Luke List
Ranking/movement: -247 (No. 183 to 430)
Why the fall? List, 28, has a classic swing that is a picture of beauty. It looks so effortless that it's hard to believe List brings the hammer, but does he ever. As a rookie, he led the PGA Tour in driving distance at a whopping 306.3 yards. The problem? He ranked 180th in driving accuracy, finding the fairway only 46 percent of the time. That was down from 57 percent the previous year, when he finished fourth on the Web.com Tour money list. Long and wrong meant List's scoring average soared. He ranked 179th on Tour, with an average of 72.44. As a result, he finished 163rd in the FedEx Cup points race.
"Early in the year, I didn't know which way it was going. That's tough at this level," List said. After tinkering with his equipment and switching instructors, List began to see his confidence rise.
List battled a swing tendency to be long at the top. To remedy this, he has concentrated on hitting three-quarter shots. He also began working with instructor Jamie Mulligan in midseason, and even moved his home base from Florida to California to be closer to Mulligan, and be, in List's words, "all in."
List made only nine cuts in 24 starts on Tour in 2013. He didn't keep his card in the Web.com Tour Finals and is relegated to another season on the junior circuit. But List learned what he needs to do to improve and when he gets back to the Tour, List said he'd like to be known for more than being the Sultan of Swat.
"I'd rather lead total driving, a combination of accuracy and distance," he said. "That's a goal for me for next year and years to come."
List says: "It was a tough experience to get out there and then not perform the way I wanted to, but it's not a one-year race. I love chasing it. There's been some great careers on the PGA Tour that didn't take off right away. You have to keep telling yourself that."
Golfweek.com readers: We value your input and welcome your comments, but please be respectful in this forum.
---
---
---
---
---
---
---
---
---
---
---
---
---
---
---
---
---
---
---
---
---