College Men
Men's spring preview: Southland Conference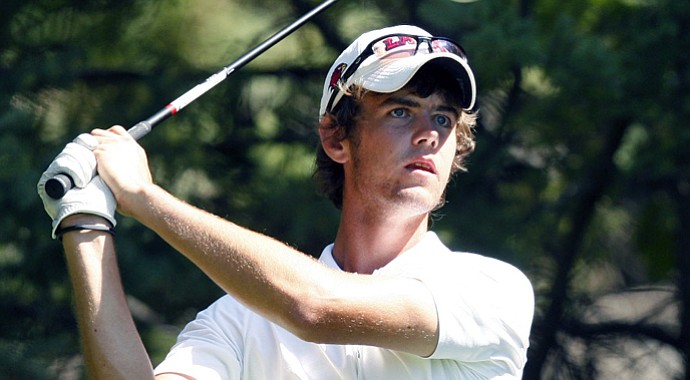 Sunday, February 10, 2013
With three NCAA Championship berths, 11 NCAA Regional appearance and eight Southland Conference titles in the past 12 seasons, Lamar head coach Brian White has come to expect big things out of his teams.
"We've competed at a high level for a while," said White, who is in his 14th season with the Cardinals. "My expectations are to do that every year."
Lamar graduated three of its top players from last season – M.J. Dauffee, a two-time Southland Conference Championship medalist; Kevin Hesbois, whose birdie on the first playoff hole helped the Cardinals beat Central Arkansas for the conference title in a playoff last spring; and Xavier Feyaerts, a second-team All-Conference selection from a year ago.
But despite being in a bit of a rebuilding mode, White is still aiming at a fourth trip to the NCAA Championship. The Cardinals previously advanced past regionals in 2006, 2007 and last season, when they won the Southland Conference title, finished fourth at the NCAA Greensboro Regional and placed 25th at the NCAA Championship at Riviera.
To make it to the Capital City Club in Alpharetta, Ga., this spring might mean a bit more.
"I've had some really talented teams that have made it to the NCAA Championship," White said. "But when you have a team that may be a little less talented, that's more satisfying."
Lamar played a tough fall schedule, which included trips to the Gopher Invitational, Windon Memorial, David Toms Intercollegiate, Royal Oaks Intercollegiate and Gifford Collegiate. But even though getting a win out of that slate would've been difficult, White was still disappointed with the results. Lamar didn't finish better than eighth this fall, and no individual notched a top 10 or a soring average of better than 74.9.
"I'm trying to find out where we are," White said. "During the fall we had some very good golf not show up in the team score because of some very poor golf. I know we're going to get better, but hopefully things will level out and we'll get consistent results from everyone this spring."
Senior Erik Knudsen and junior Stephane Dubois led the Cardinals during the fall. Both players played in all 15 rounds and were in the top 3 on the team in scoring average. But like White said, their strong play has been cancelled out by some not-so-strong performances. Senior Marc Dobias, and sophomores Luke Jerling and Gustaf Burenstam, who all posted scoring averages of 75.8 or worse.
Especially disappointing for White was Jerling, who was the conference's freshman of the year and tied for seventh at the NCAA Greensboro Regional last season. Jerling posted a team-worst 79.5 scoring average in 15 fall rounds.
"You have a kid who came in and performed really well as a freshman and then he comes back to school and plays terrible to be quite honest," White said of Jerling, a self-taught player who has been battling some technical issues with his swing.
Improved play from Jerling would almost certainly give Lamar a chance to make a run at qualifying for its sixth NCAA Championship in school history. But the Cardinals will have to get out of the conference first. Central Arkansas ended the fall ranked No. 85 in the Golfweek/Sagarin rankings, nine spots ahead of Lamar, and won the Golfweek Program Challenge. It also boasts the conference's top player in Pep Angles.
Last season, White's squad got off to a slow start in the fall, but won the Border Olympics and finished second at the Wolfpack Spring Open in the spring before winning conference and advancing all the way to the NCAA Championship.
"We would have three guys play well and two guys not," White said. "By the end of the year we were playing to what our level was."
And White expects things to play out the same way this spring.
• • •
Where it stands now
Top of the class: Central Arkansas
Best player this fall: Pep Angles, Central Arkansas
• • •
Past champions
2012: Lamar
2011: Texas-Arlington
2010: Southeastern Louisiana
2009: Lamar
2008: Lamar
• • •
Conference capsules
Central Arkansas (Golfweek/Sagarin Ranking: No. 85)

Bears kicked off fall with victory at Golfweek Program Challenge, and then finished sixth or better at its next four tournaments, including notching a runner-up finish at the D.A. Weibring Intercollegiate and a victory at the Jim Rivers Intercollegiate. Pep Angles, arguably the conference's top player at No. 196 in the Golfweek/Sagarin rankings, compiled four individual finishes of T-6 or better

Lamar (No. 94)

The results alone weren't pretty – Cardinals finished a season-best eighth three times and added finishes of ninth (last) and 13th – but the level of competition Lamar played was impressive. Trips to the Gopher Invitational, Windon Memorial, David Toms Intercollegiate, Royal Oaks Intercollegiate and Gifford Collegiate comprised the Cardinals' fall slate.

Sam Houston (No. 106)

Bearkats did win their host tournament, the Harold Funston Invitational, but also finished behind three conference foes during the fall. They finished 10th, 14 shots behind Southeastern Louisiana, at Sam Hall Intercollegiate; fifth, 24 shots shy of champion Central Arkansas, at Jim Rivers Intercollegiate; and second, 21 shots shy of champion Stephen F. Austin at SFA Crown Classic.

Stephen F. Austin (No. 119)

Highlight of fall was a win at the SFA Crown Classic. The Lumberjacks notched two more top-5s, including a runner-up finish at the Moe O'Brien Intercollegiate., but also finished eighth at Lone Star Invitational, 10 shots behind conference foe Central Arkansas.

SE Louisiana (No. 125)

Lions finished in the top at the Sam Hall Intercollegiate, ASU Fall Beach Classic and Jim Rivers Intercollegiate, where they finished 14 shots behind winner Central Arkansas. Eamon Bradley was a bright spot during the fall with a 73.08 scoring average.

Oral Roberts (No. 159)

Finishes may have gotten worse – Golden Eagles went from third at Fairway Club Invitational to eighth at Price's Give 'Em Five Invitational – but scores got better. Oral Roberts shot 38 over in its first tournament and improved to 16 over by season's end. Scott Newell and Shannon Allen both posted scoring averages in the 73s during the fall.

Nicholls State (No. 251)

Best finish of the fall was a sixth-place showing at the SFA Crown Classic.

McNeese State (No. 274)

Highlight of fall was a fourth at the Moe O'Brien Intercollegiate, the Cowboys' host tournament.

Conference championship

April 22-24, Stonebridge Ranch CC, McKinney, Texas

Lance Ringler's prediction

Central Arkansas. It will be a tough task to knock off Lamar, but the Bears have a talented squad that has upped their strength of schedule and will be focused on winning a league title. Pep Angels is the top player in the league and will need his teammates to play their capability to get the job done.
Golfweek.com readers: We value your input and welcome your comments, but please be respectful in this forum.
---
---
---
---
---
---
---
---
---
---
---
---
---
---
---
---
---
---
---
---
---