College Women
Women's spring preview: ACC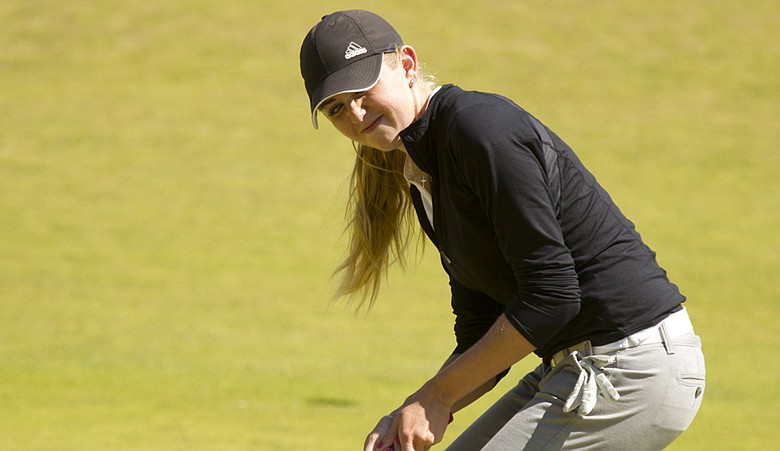 Friday, January 4, 2013
Editor's note: Over the next month, Golfweek.com will be previewing every conference that has an automatic bid into the NCAA Regionals. For all of the women's conference capsules, click here.
• • •
In the ACC, it's probably safe to say Duke is the consensus powerhouse team. The Blue Devils own five NCAA titles, which is five more than any other team in this conference. Duke won the ACC Championship for the first time last spring since its 13-year streak of titles came to an end in 2009.
During the three years that Duke coach Dan Brooks wasn't loading that trophy into the team van, Wake Forest coach Dianne Dailey twice had that honor. Those two titles – the fourth and fifth, respectively, in program history – were among the most remarkable events for this team in the past five years. Is it out of the question to think Wake Forest could accomplish that feat again, perhaps even this year? Duke, North Carolina, Virginia and North Carolina State stand in the way, but that's not to say these teams can't be beaten. It would be a great upset.
Wake Forest has ended four of the past five seasons with a ranking inside the top 15 by Golfweek. Last season marked the lowest ranking, at No. 41. Despite that history, the Demon Deacons seem to lack explosiveness. In those five years, Wake Forest has advanced to the NCAA Championship three times. Its best finish was 10th in 2008. During the mid-90s, Wake Forest recorded its best-ever finishes at the national championship, seventh in 1993, eighth in 1994 and third in 1995.
In four fall starts, Wake Forest twice finished in the top 10, and ended the first half of the season ranked No. 47. Its shining moment? Finishing T-6 in the 15-team Mason Rudolph Championship field (that tournament venue, Legends Golf Club in Franklin, Tenn., was the site of last spring's NCAA Championship). Wake Forest needs a lot more of that kind of play come spring.
The Demon Deacons are young, but junior Olafia Kristinsdottir and sophomores Allison Emrey and Marissa Dodd have shown promise. The spring won't be easy – it starts with the Northrop Grumman Regional Challenge in Palos Verdes, Calif., on Feb. 11. Wake Forest returns east for starts at the Darius Rucker Intercollegiate, LSU Golf Classic and Bryan National Collegiate before the ACC Championship. The team's biggest goal should be maintaining its top-50 ranking, and postseason could fall into place after that. Another ACC title sure would be a great story for this team, and might help push it over the hump of mediocrity.
• • •
Where it stands now
Top of the class: Duke
Best player this fall: Lindy Duncan, Duke
• • •
Past champions
2012: Duke
2011: North Carolina
2010: Wake Forest
2009: Wake Forest
2008: Duke
• • •
Conference capsules
Duke (Golfweek/Sagarin Ranking: No. 4)

Blue Devils were a factor in three of four fall starts. Freshmen Celine Boutier, Yi Xiao adapted well. Expect Lindy Duncan to make another run at Player of the Year honors in the spring.

North Carolina (No. 9)

Back-to-back victories to close the fall were huge for the Tar Heels. This squad knows how to win.

Virginia (No. 16)

If someone steps up behind Brittany Altomare, the Cavaliers will contend more frequently in the spring. An early bet is Elizabeth Brightwell.

N.C. State (No. 19)

Finished seventh in all three fall starts. The heavily Canadian squad looks much like last year's.

Wake Forest (No. 47)

Bright spot of the fall was a T-6 finish out of 15 teams at the Mason Rudolph. Only two players inside the top 150 in Golfweek's rankings.

Maryland (No. 54)

Improved throughout the fall season, finishing second, first, T-4 in its final three starts. Juliet Vongphoumy (No. 95) and Christine Shimel (No. 143) lead the charge.

Florida State (No. 59)

In three fall starts, the Seminoles' highest finish was an eighth. This is a young squad led by senior Jessica Negron, but it could come back looking more experienced in the spring.

Miami (No. 77)

Best finish in the fall was a fifth place at the Mary Fossum Invitational, which featured a deep field. Sophomore Rika Park continues to play well for the Hurricane, and classmate Leticia Ras-Anderica was a good get for Miami too.

Boston College (No. 89)

Three top-5 finishes for the Eagles this fall. Boston College's fall season-ending ranking is the best in program history. The Peg Barnard Stanford Invitational will be a good test in February.

Clemson

Still no action from the Tigers this spring, but the team is ramping up for the fall season. Head coach J.T. Horton signed four players from the class of 2013 that are inside the top 50 in Golfweek's Junior Rankings.

Conference championship

April 19-21, Sedgefield CC, Greensboro, N.C.

Lance Ringler's prediction

Duke. North Carolina or Duke? That is the question and it will be the Blue Devils led by Lindy Duncan and propel Dan Brooks' squad into the postseason looking for a seventh national title.
Golfweek.com readers: We value your input and welcome your comments, but please be respectful in this forum.
---
---
---
---
---
---
---
---
---
---
---
---
---
---
---
---
---
---
---
---
---