College Women
Women's spring preview: Big Sky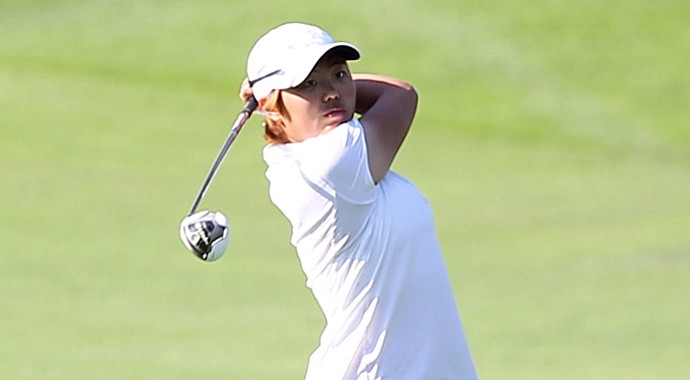 Tuesday, January 8, 2013
Editor's note: Over the next month, Golfweek.com will be previewing every conference that has an automatic bid into the NCAA Regionals. For all of the women's conference capsules, click here.
• • •
Had Portland State won last year's Big Sky Championship, it would have been the second time the team put together a three-year conference winning streak (the team won titles in 2003, '04 and '05). Still, with six titles in the past decade, Portland State is one of the dominant schools in the Big Sky, where a conference title is important because of the automatic qualifying spot into NCAA Regionals that it carries. No team is ranked inside the top 100 in this conference, so postseason depends on winning it.
Portland State's program, however, is moving in the right direction. That starts with a challenging fall competition schedule. Without leaving the Northwest this fall, the Vikings entered three tournaments hosted by Pac-12 schools. It ended the season at the Edean Ihlanfeldt Invitational, hosted by top-ranked Washington. Portland State finished 13th of 16 teams that week, but finished ahead of two teams ranked inside the top 100 (San Francisco and Seattle).
"It is always great to play against better teams," head coach Kathleen Takaishi said. "I think it motivates them to work harder and to get better."
Even on difficult tracks like Trysting Tree Golf Club in Corvallis, Ore., and Sahalee Country Club in Sammamish, Wash., sophomore A Ram Choi managed to establish a scoring pace that could earn her the best scoring average in program history. She broke the single-round school record with a 67 at the Oregon State Invitational and won the Rose City Collegiate in October. Perhaps the most impressive part of the fall was her top-20 finish at the Edean Ihlanfeldt. Choi is playing her first season at Portland State after transferring from Washington.
While Choi led the team in three of four fall starts, freshman Kristin Henno was the low scorer at the Washington State Cougar Cup, where she recorded the first top 10 of her career.
Choi and Henno could be the next links in Portland State's rich golf history – one that includes 12 tournament titles in the last 12 seasons. Lone senior Britney Yada also has been key in Portland State's success.
"A Ram has competed in a lot of national tournaments which brings experience to our team," Takaishi said. "Kristin had a great fall season, and I expect her to continue to play well this spring. Britney Yada is our lone senior that has been our leading scorer the past three years. I expect Yada to have a successful senior year."
The women's golf team has won more Big Sky Conference Championship titles than any other athletic program at Portland State. With some new blood like Choi and Henno, the Vikings should be right back on track to win more.
• • •
Where it stands now
Top of the class: Northern Arizona
Best player in the fall: A. Ram Choi, Portland State
• • •
Past champions
2008: Portland State
2009: Northern Arizona
2010: Portland State
2011: Portland State
2012: Northern Colorado
• • •
Conference capsules
Northern Arizona (Golfweek/Sagarin ranking: No. 110)

Ended the season by finishing third at the Cal Poly Mustang Invitational. Savana Bezdicek leads this squad, and claimed her first collegiate title at Cal Poly.

Portland State (No. 136)

Results do not do justice to the Vikings' fall season. Portland State played a tough competition schedule that included stops at Trysting Tree in Corvallis, Ore., Palouse Ridge in Pullman, Wash., and Sahalee Country Club in Sammamish, Wash.

Weber State (No. 156)

This team has climbed 14 spots in Golfweek's rankings since last spring, but must continue to climb. Kelsey Chugg, Utah Women's Amateur champion, is a bright spot for the Wildcats.

Southern Utah (No. 157)

Another team that is new to the Big Sky Conference. Three top-5 finishes in the fall before ending with a 16th at the Wyoming Cowgirl Desert. Six spring starts before the conference championship.

Sacramento State (No. 168)

Lisa Persson is Sacramento State's go-to player. She won the Firestone Grill College Invitational as the team finished second. The Hornets have not won a Big Sky Championship since 2007.

Montana (No. 171)

At this time last year, Montana carried the best Golfweek ranking in the Big Sky. Still a young team, but underclassmen must find their footing before the Big Sky Chamionship.

Northern Colorado (No. 188)

Defending conference champions spent the fall trying to cope with the loss of four seniors. Three more go at the end of this spring.

Montana State (No. 195)

The highlight of the fall was finishing fourth at its own Bobcat Invitational. Will get to the see the conference championship venue twice this spring, so the Bobcats should be ready to play by the time the championship rolls around in April.

Eastern Washington (No. 207)

A bit of a lackluster fall for the Eagles, but could come back strong in the spring. Jayme Carbon and Marissa Borja carry the lowest averages on this team, and Eastern Washington counted every one of their rounds in the fall.

North Dakota (No. 240)

First year in the Big Sky. A deep team with a good mix of old and new talent. Will get to travel to the Southwest for some varied competition in the spring.

Idaho State (No. 251)

Played three tournaments in the fall, and will need to come back stronger in the spring. A solid core of upperclassmen on this team.

Conference championship

April 21-23, Ocotillo Golf Resort, Chandler, Ariz.

Lance Ringler's prediction

Portland State. Portland State and Northern Arizona will battle for bragging rights for top spot in the Big Sky. If the Vikings can get a little better play at bottom of the lineup, look for Portland State to return to the postseason this spring after claiming the conference's AQ with a third Big Sky win in the last four years.
Golfweek.com readers: We value your input and welcome your comments, but please be respectful in this forum.
---
---
---
---
---
---
---
---
---
---
---
---
---
---
---
---
---
---
---
---
---