College Men
Men's spring preview: Big West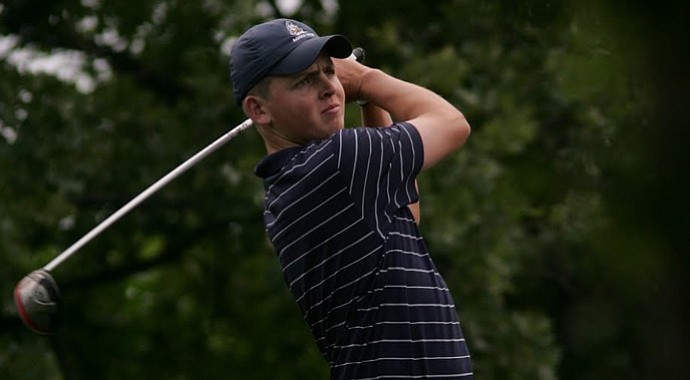 Tuesday, January 15, 2013
UC Davis has not won a regular-season title this year, but the Aggies are anything but worried about their chances of taking this year's Big West Championship.
After winning three conference championship titles in the past four years, UC Davis' confidence is justified. This has become the team to beat in the Big West.
The Aggies' success starts with their top player, junior Matt Hansen. With a career average below par, he has been a key component to the Aggie team and a big reason why the Aggies are ranked No. 50 in the Golfweek/Sagarin Rankings.
"I was really close to winning some tournaments [this fall]," Hansen said. "I had some top finishes, I never really had my 'A' game in those."
His best finish was a T-8 at the Windon Memorial Classic, a tournament stacked with Big 10 powerhouses like Ohio State and Northwestern. As for the team, it posted two fourth-place finishes, at the Kikkor Golf Husky Invitational and the Pacific Invitational.
"I'd say we finished right about where our expectations were," Hansen said. "We had a very solid fall. Our next few tournaments are stronger fields and can increase our rankings for the team and mine personally, too."
The quest for a fourth Big West title in five years will not only include strong fields but classic courses as well. The Aggies' spring competition schedule includes the Prestige at PGA West, the Bandon Dunes Championship, the U.S. Intercollegiate hosted by Stanford and the ASU Thunderbird Invitational.
"I'm excited to go up to Bandon Dunes," Hansen said. "Even though the weather might not be the best, it's such a fun place to play golf. The links style is much more creative."
The end goal of this team is to make it to the NCAA Championships, and that starts with the automatic regional bid from winning the Big West Championship. While UC Davis might be the favorite this year, teams like Cal State Fullerton and UC Irvine are not far behind.
Cal State Fullerton must build on its three top-4 finishes in the fall. At No. 104 in the Golfweek/Sagarin Rankings, it is not quite on the same level as UC Davis, but upsets are not unheard of when the postseason rolls around.
UC Irvine enjoyed a strong fall campaign as well, posting a 38-21-1 head-to-head record. It should certainly be noted that this team is the only other squad to have won the Big West Championship since 2009.
Regardless of how well the competition may be playing, Hansen and his UC Davis team are focused on their own game, for the Big West title goes through them.
"If we just keep practicing like we are and taking each tournament day by day, we'll do well," Hansen said. "We were the favorite my freshmen year and won, and last year we were the underdog and won, so hopefully we can win again this year."
• • •
Where it stands now
Top of the class: UC Davis
Best player in the fall: Alex Edfort, Pacific
• • •
Past champions
2008: UC Irvine
2009: UC Davis
2010: UC Irvine
2011: UC Davis
2012: UC Davis
• • •
Conference capsules
UC Davis (Golfweek/Sagarin Ranking: No. 50)

Defending champion UC Davis has yet to turn any heads this year, with two fourth-place finishes highlighting their fall campaign. Matt Hansen (No. 165) leads the team with a solid 71.6 average.

UC Irvine (No. 87)

Irvine has made great strides in the past 12 months, after holding a ranking of No. 161 this time last year. Travis Russell (No. 284) has played an important role in the turnaround, finishing third in the Bill Cullum Invitational in October.

Pacific (No. 96)

Pacific enjoyed the perks of traveling to Japan for the Topy Cup this year, but the rest of its fall looked to be a disappointment until the team salvaged a T-2 at the last tournament, the Pacific Invitational.

Cal State Fullerton (No. 104)

Fullerton took full advantage of its fall schedule, posting three top-5s out of four tournaments. Junior Dakota Duerr (No. 268) led the team with a 72.7 average and fourth-place finishes in the Firestone Grill Cal Poly Invitational and the Itani Quality Homes Collegiate.

UC Santa Barbara (No. 109)

UCSB only played in two events this season, starting the same five players in both tournaments. Those student-athletes better prepare to miss a few classes in the spring, with seven tournaments and the Big West Championship on their schedule.

Long Beach St. (No. 110)

The 49ers will look to make a comeback in the spring after only posting one top-10 finish, a third at the VCU Shootout, where senior Raymond Ho (No. 711) tied for second individually.

Cal Poly (No. 171)

Playing with a home-field advantage certainly helped the Mustangs' fall season – they won their own Firestone Grill Cal Poly Invitational. Aside from that, their best finish was a 13th place, at the Saint Mary's Invitational.

Hawaii (No. 204)

In their maiden Big West season, Hawaii did little to impress, posting finishes of 13th, 16th and T-17 in its three starts. This team needs to step it up if it is going to compete in the spring, with an extremely strong schedule that includes stops at the ASU Thunderbird Invitational and the Western Intercollegiate.

UC Riverside (No. 219)

This team showed promise after two third-place finishes to start its season, but lost its touch after posting a second-to-last finish at the Bill Cullum Invitational. With David Gazzolo (No. 827) the only player ranked better than 1,000, Riverside has work to do if it wants to take a shot at the Big West title.

Cal State Northridge (No. 222)

The Matadors are dearly missing last year's leading scorer, Chris Russo, who turned professional instead of returning for his senior year. Their only finish of note was a fifth at the Firestone Grill Cal Poly Invitational.

Conference championship

April 28-30, Country Club at Soboba Springs, San Jacinto, Calif.

Lance Ringler's prediction

UC Davis. There may be extra motivation for UC Irvine and Pacific, who will probably be on the outside looking in for a postseason berth, and with an AQ on the line for the conference winner, we could see an upset. However, the Aggies are the favorite to win the Big West.
Golfweek.com readers: We value your input and welcome your comments, but please be respectful in this forum.
---
---
---
---
---
---
---
---
---
---
---
---
---
---
---
---
---
---
---
---
---