College Men
Men's spring preview: Colonial Athletic Association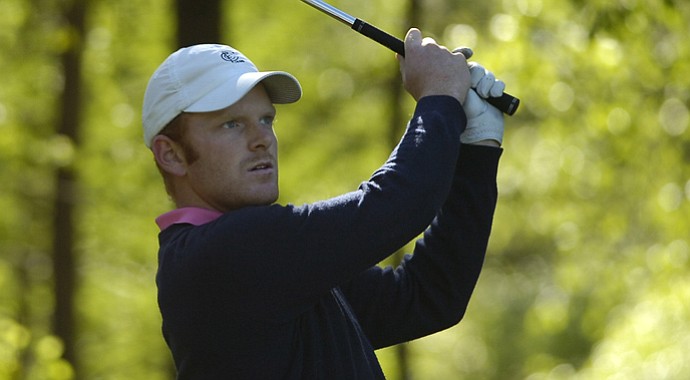 Wednesday, January 16, 2013
Payne McLeod has had a little bit of extra motivation since he arrived at the University of North Carolina-Wilmington.
McLeod wasn't highly recruited while in high school. In fact, he only received one scholarship offer, and that was from UNCW. Wake Forest, North Carolina State and North Carolina all offered McLeod the chance to play as a walk-on, but he chose to take the scholarship.
"I didn't start playing really well until late in high school," McLeod said. "I was overlooked … I talked to Coach (Matt Clark) and he was by far the nicest coach there was, and it was pretty much an easy decision for me."
McLeod, from Reidsville, N.C., has been a key part of the Seahawks' past two Colonial Athletic Association titles. In his first two years with the Seahawks, McLeod averaged 73.1 per round.
This past fall, he improved that mark.
In five tournaments, the junior led the team in scoring with a 72.5 average. McLeod led the Seahawks to a T-2 finish at the Fighting Irish Gridiron Classic in early October, as he finished in a tie for second overall. At the next tournament, the Bank of Tennessee Intercollegiate, he finished in tie for fourth overall, which led to a third-place finish for UNCW.
"I played solid," McLeod said of his game in the fall. "I just tried to keep it pretty simple and not put pressure on myself. Just stay patient, that's the main thing."
McLeod and the Seahawks have high expectations for the spring.
"We should win that (conference title) the next two years, I would think," McLeod said. "We feel like if we play to our potential it shouldn't be a problem. We really want to make nationals … that would just be great for not only us, but for coach."
• • •
Where it stands now
Top of the class: North Carolina-Wilmington
Best player in the fall: Payne McLeod, North Carolina-Wilmington
• • •
Past champions
2008: Georgia State
2009: Virginia Commonwealth
2010: Towson
2011: North Carolina-Wilmington
2012: North Carolina-Wilmington
• • •
Conference capsules
UNC-Wilmington (Golfweek/Sagarin Rankings: No. 81)

UNCW had two solid tournaments during fall play. It finished tied for second at the Fighting Irish Gridiron Golf Classic in early October, and five days later, placed third at the Bank of Tenn Intercollegiate. The Seahawks were led by junior Payne McLeod, who had two top-5 finishes and a 72.5 scoring average.

George Mason (No. 188)

The Patriots finished what was an otherwise pedestrian fall season with a fifth-place at the ODU OBX Invitational. A long roster with plenty of experience.

James Madison (No. 195)

It was an up-and-down season for James Madison. Contended at the Golfweek Conference Challenge, then finished last among 12 teams at the next start, the VCU Shootout. Contended again at the Donald Ross Intercollegiate. Last team title came in October of 2011.

Delaware (No. 223)

Delaware's Braden Shattuck posted four top-20 finishes in five starts. But the Blue Hens couldn't crack the top 3 during the fall, with their best finish coming at the Joe Agee Invitational, where Delaware finished fourth.

Towson (No. 227)

Towson started its fall season off impressively, but the final three events it struggled to get into contention. The Tigers won – and hosted – its first event of the season at the STX Match Play in early September with a 3-0 record. Towson was led by junior Joe Gunerman, who had a 74.4 scoring average.

Hofstra (No. 247)

There is potential on this roster, proved by a fourth-place finish at the Champions Patriot Intercollegiate and then a runner-up at the Binghamton Invitational.

Drexel (No. 263)

The Drexel Dragons' highlight of the fall season was winning the Swarthmore Open in September. Drexel shot a tournament score of 310, as freshman Christopher Crawford posted the tournament-low score of 72.

Conference championship

April 26-28, St. James Plantation, Southport, N.C.

Lance Ringler's prediction

UNC-Wilmington. UNCW is clearly the top team in this league at the winter break and could even widen the gap come late April. The Seahawks could likely still be a bubble team or on the outside looking in and will use this as extra motivation to win the league's AQ into the postseason.
Golfweek.com readers: We value your input and welcome your comments, but please be respectful in this forum.
---
---
---
---
---
---
---
---
---
---
---
---
---
---
---
---
---
---
---
---
---