College Men
Men's spring preview: MAAC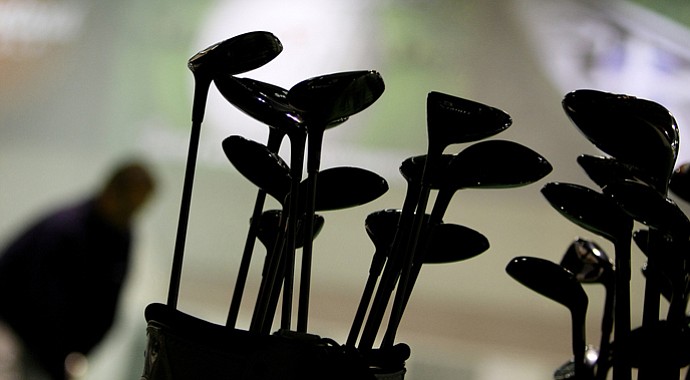 Monday, January 28, 2013
Team titles were hard to come by for Metro Atlantic Athletic Conference teams in the fall.
The one exception was St. Peter's, who notched three fall victories by winning the ECAC Championship, Monmouth quad-match and the St. Barnabas Health Invitational. The Peacocks nearly won a fourth team title at the Rutgers Invitational, finishing just five shots behind champion South Carolina-Upstate.
"We had a great fall season recording three first-place finishes and two top-3 finishes (St. Peter's was also second at the Binghamton Invitational)," St. Peter's head coach Pete Falloon said. "We are looking forward to building on the success we've experienced going into the spring."
St. Peter's finished last at the MAAC Championship eight times from 2000-09, but finished second, 22 shots back of Loyola (Md.), in 2012. If the Peacocks can mirror that success this spring, they could capture the school's first MAAC Championship. Should they win a conference title, it would also end a five-year run by Loyola.
They have the talent to do it, too.
Andrew Gain leads the team with a 73.4 scoring average and recorded four top 10s, including a runner-up finish at the ECAC Championship. Eric Edmunds led the team with two individual wins during the fall, capturing titles at the ECAC Championship and Monmouth quad-match, and his 74.0 scoring average was second-best on the team.
Add to the mix Nick Dilio and Brian Grubbs, who have three top-10s between them, and St. Peter's is one of the deeper teams in the MAAC.
That could bode well come May.
Information from St. Peter's Athletics used in this report.
• • •
Where it stands now
Top of the class: St. Peter's
Best player this fall: Dylan Newman, Iona
• • •
Past champions
2012: Loyola (Md.)
2011: Loyola (Md.)
2010: Loyola (Md.)
2009: Loyola (Md.)
2008: Loyola (Md.)
• • •
Conference capsules
Saint Peter's College (Golfweek/Sagarin Ranking: No. 214)

The 2012 MAAC Championship runners-up, the Peacocks won three times in the fall (ECAC Championship, Barnabas Health Intercollegiate and Monmouth quad-match) and also notched a T-2 at the Binghamton Invitational and a third-place finish at the Rutgers Invitational. Andrew Gain led the team with a 73.4 scoring average.

Loyola-Maryland (No. 226)

Greyhounds have won the last five MAAC titles, but will need to show some improvement this spring after a fall season that included just one top 10 (eighth at the Raines Development Group Intercollegiate).

Fairfield University (No. 230)

Stags closed fall with T-3 finish at the Connecticut Cup and also finished sixth at the Rutgers Invitational.

Iona College (No. 242)

Gaels finished runner-up at the MAAC Championship in 2011 and will have some work to do to best that performance this spring. The Gaels finished fourth at the Central Connecticut Invite, but placed eighth at the Connecticut Cup, seven shots behind Fairfield.

Canisius College (No. 262)

Golden Griffins won the Little Three Championship and finished fifth at the Bucknell Invitational, but closed fall with disappointing 12th-place finish at the Connecticut Cup.

Manhattan College (No. 275)

Highlight of the fall was a win at the Nyack College Fall Classic. Jaspers also finished eighth at both the Blue Devils Fall Invitational and Barnabas Health Intercollegiate, which was won by St. Peter's.

Siena College (No. 283)

Saints' best fall finish was a seventh-place showing at the Lehigh Invitational.

Rider University (No. 285)

Broncs finished ahead of just six teams in four fall events and closed fall with a 14th-place finish at the Binghamton Fall Invitational.

Niagara University (No. 289)

Purple Eagles finished last in four of five fall events.

Conference championship

April 26-28, Walt Disney World Resort's Palm Course, Lake Buena Vista, Fla.

Lance Ringler's prediction

St. Peter's. Last year St. Peter's was 22 shots behind Loyola at the MAAC Championship. The Greyhounds have won the last five titles and have been the premier program in the MAAAC. However, the Peacocks, which have two of the top players in the league in Andrew Gain and Eric Edmunds, have had success this past fall winning three times and might have a little more confidence to grab the league title this April.
Golfweek.com readers: We value your input and welcome your comments, but please be respectful in this forum.
---
---
---
---
---
---
---
---
---
---
---
---
---
---
---
---
---
---
---
---
---